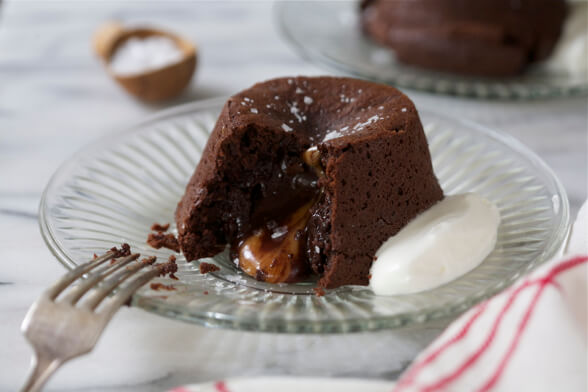 Happy Valentine's Day! I hope you're around someone you really love/like/think is funny today. If not, then I hope you're around some chocolate, carbs, or better yet, this Salted Caramel Lava Cake.
Lava cakes are the most 90s dessert in the world, pretty sure they were served at restaurants (high and low) during the time I was wearing Doc Martens, listening to Gwen Stefani, watching Singled Out and writing angsty poetry in my bedroom.
This version has a modern twist. There's a secret salted caramel in the center that oozes out when you cut into it. It's rich, decadent and so very appropriate for today…and beyond!
Go over to Etsy's blog for the full recipe! XOXO to you!