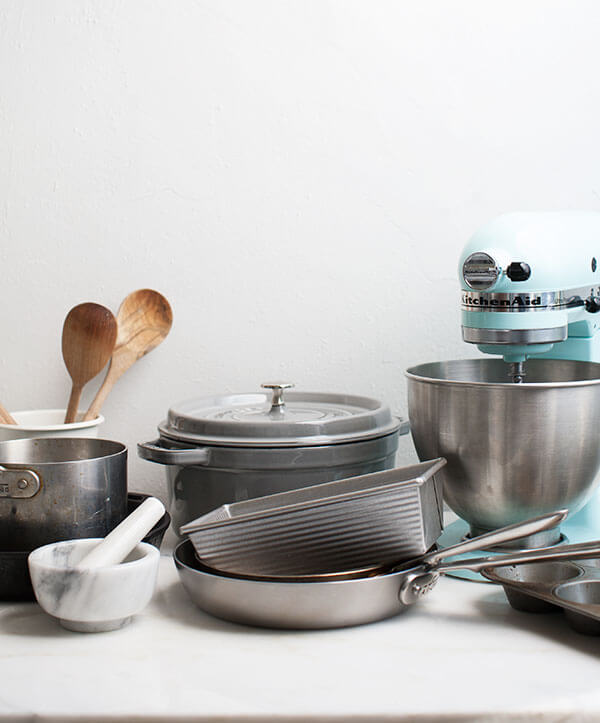 I get this question a lot: What should I buy for my kitchen? What do you use? What's worth splurging on and what's worth getting the average stuff on?
Well, after years of running this blog and cooking nearly every day, I feel like I'm finally at the place to really give my two cents on what's important and what's not. I thought of really scrubbing all of my pots and pans for this post but you know what, this is what they look like because I use them A LOT.
When I took all the stuff out of my cupboards and put them on this table it was kind of a lot of stuff, so there will be a part dos, but here's the first round-up of my favorite kitchen stuff!