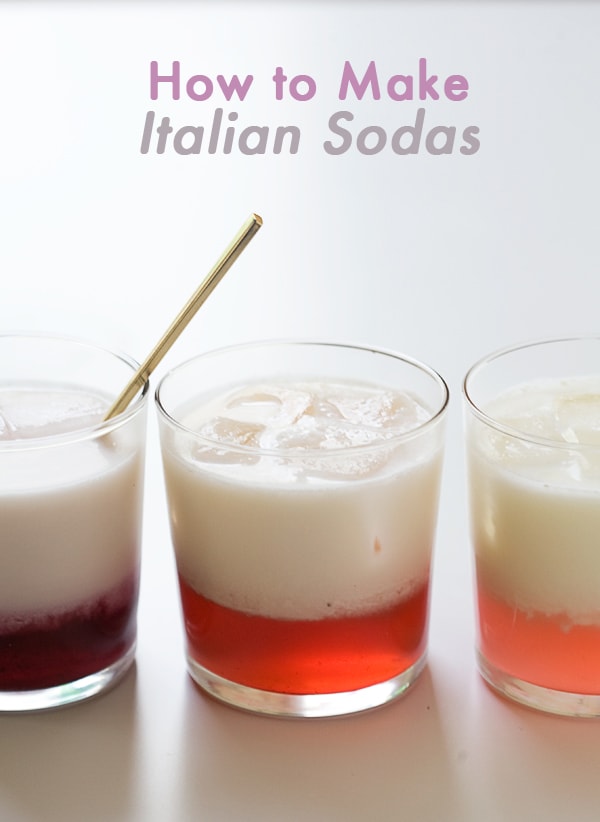 Let's talk about how to make Italian sodas. They are delicious fizzy and fruity, and best of all, creamy. They are the perfect refreshing drink.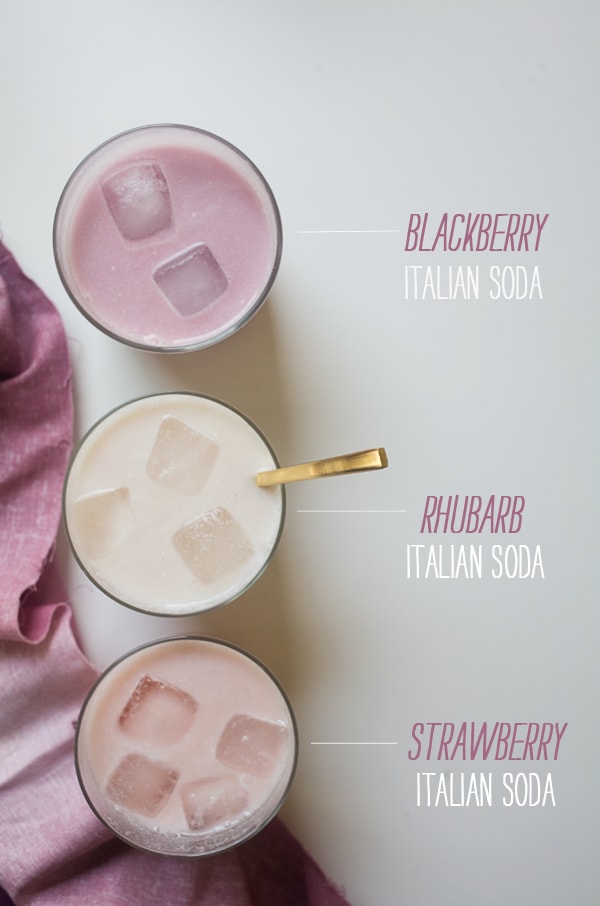 I'm so very excited about these Italian sodas. They're maybe the prettiest thing I've made in quite some time, and my favorite part about this recipe is that it's an idea-based recipe. You can apply the ratios below to any fruit and be met with delicious results. And seriously how gorgeous are the colors? I LOVE THEM!
If you've never had an Italian soda, they're so rich and refreshing all at the same time. You may have had one using Torani syrup–they're unfortunately super sweet filled with a bunch of additives that aren't fun. These are way more natural. I decided on three flavors: rhubarb, blackberry and strawberry, but feel free to use up any fruit that cooks down well. Other fruit ideas are pineapple, blueberries, mulberries (they just came in season!) and even mangos. If you like, you can add a scoop of ice cream instead of half and half.
How is Italian Soda Different?
Italian sodas are unique because they consist of three parts: flavored fruity syrups, club soda or sparkling water and half and half.
Most typical American sodas are just syrup and sparkling water or club soda.
Crushed ice takes these to over the top. That's probably the one big change I would make with the recipe pictured. Go with crushed ice, if you can!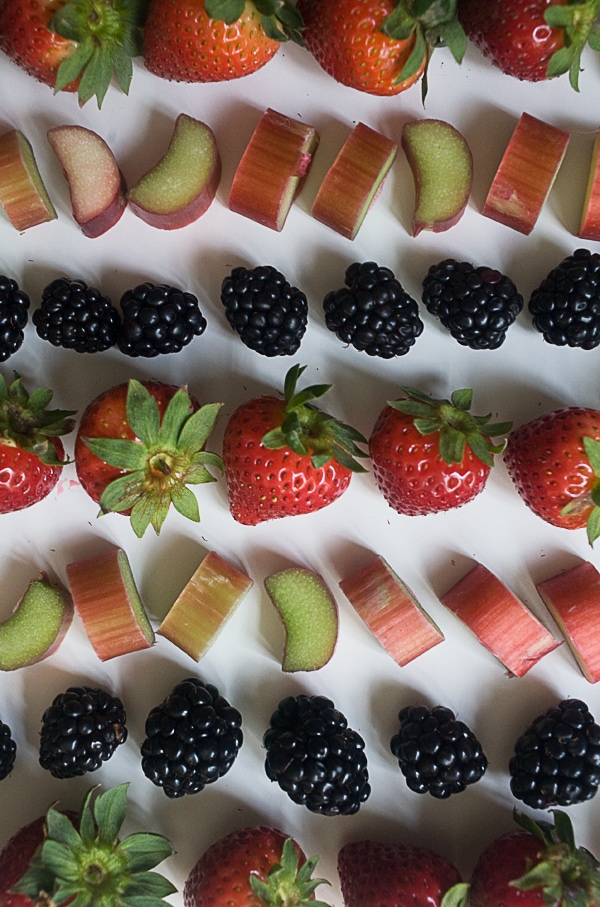 Continue Reading