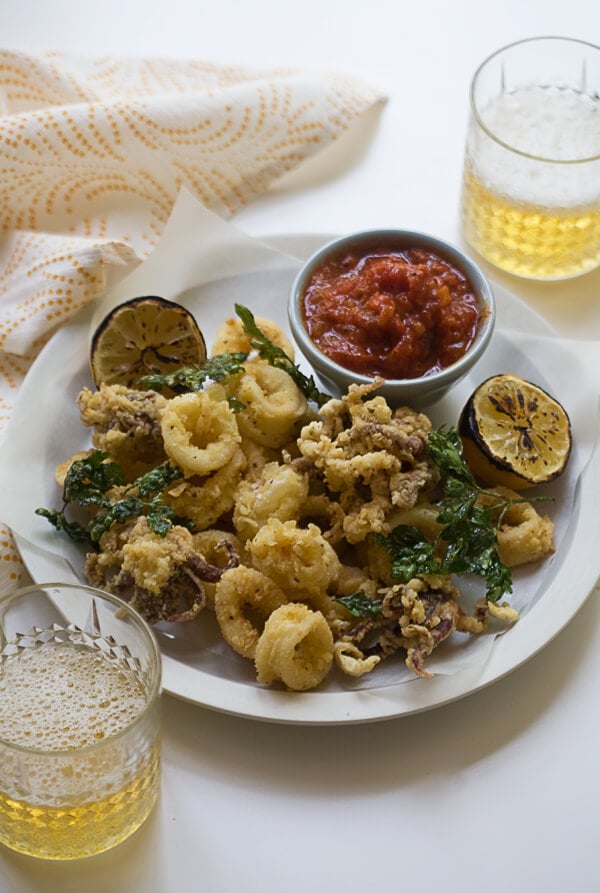 No matter who you are, you'll like this recipe. You'll LOVE this recipe if:
A. You grew up in the 90s and used to go to TGIFridays with your friends where you'd eat appetizers only.
B. You and your parents would go out to dinner at Olive Garden and you'd order fried calamari and the tentacles would terrify you, but you'd still play with them and give them voices.
C. If you went to Macaroni Grill and loved drawing (borderline offensive) things on the paper tablecloths in crayon.
I know I just described my 12 year old self here but I also did all of these things in college, too. Very little spiritual growth happened for me during that time.