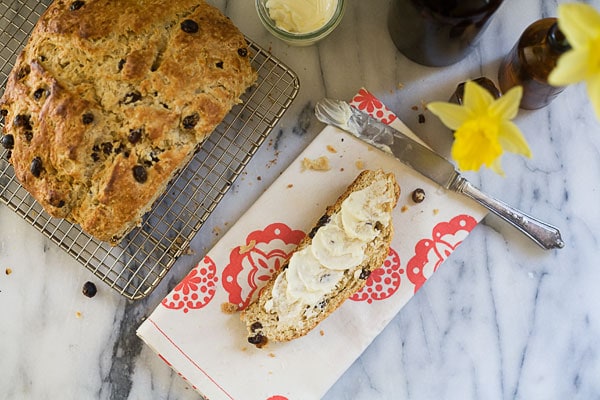 Like everything else in this world, I have an opinion about Irish Soda Bread. For years I thought that Irish Soda Bread should stick to being traditional.
Not that I'm a traditional girl, by any means, but I dunno…there's something to a recipe that's purpose is to be made, eaten and enjoyed with minimal ingredients, effort and time. Irish Soda Bread's history is rooted in this notion, so to make it fancy just seemed rude.
So, when it came to make traditional, normal Irish Soda Bread I really wanted to stick to the plan, but I swayed.
Butter lured me, so did whiskey, as it always seems too. The added additions and tweaks are welcomed. I mean, a lot of people complain about traditional Irish Soda Bread tasting dry, crumb-ey and just overall bland.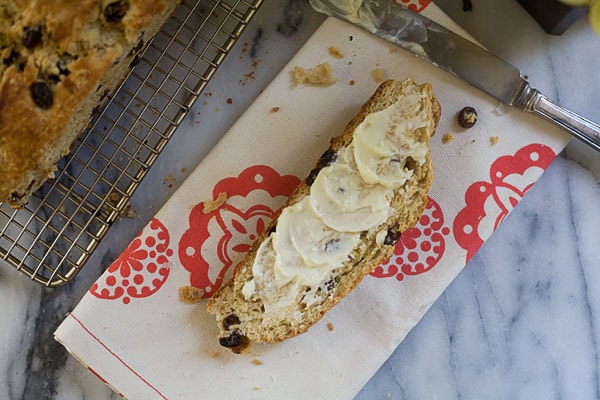 This Irish Soda Bread is the exact opposite of all of those things.
And I'm pretty sure it mostly has to do with these raisins…soaked and macerated in Irish Whiskey.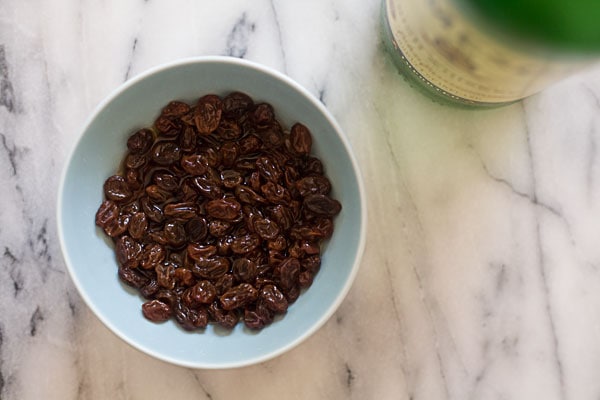 Continue Reading