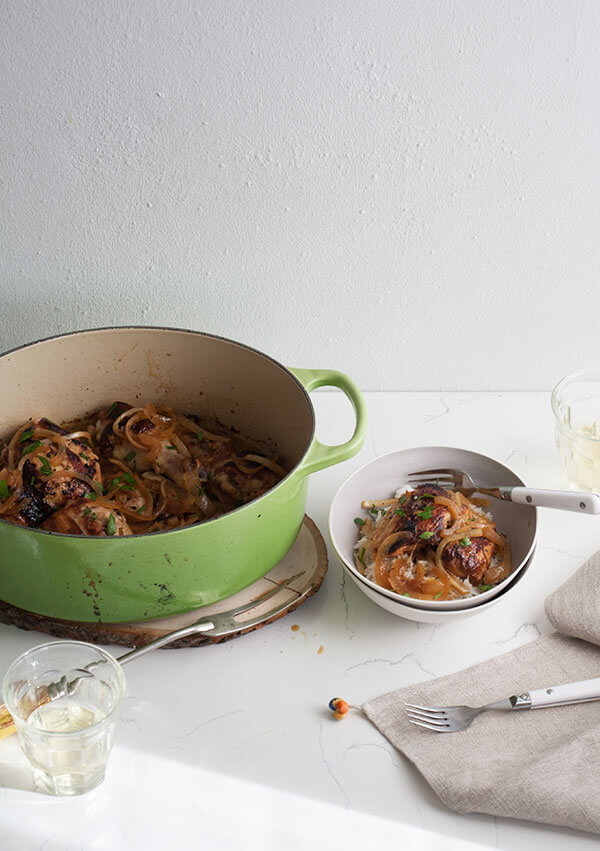 There are days when I miss home. I didn't grow up with my mom cooking Cuban food, but when you grow up most of your life in South Florida, Cuban food tastes like home, too.
Cuban food was a big part of my eating growing up. If there was a big family get together, we'd often times be eating at a Cuban restaurant. There were days when I'd get out of school and head to little hole in the wall Cuban joint and I'd sit there with my friends, in our Catholic school uniforms, drinking coke and eating chicken palomilla, maduros and my all-time favorite, ropa vieja.
I hardly ever get the opportunity to eat Cuban food now (the few Cuban restaurants in Los Angeles are kinda awful) so when this cookbook, The Cuban Table by Ana Sofia Pelaez, arrived at my doorstep, I was V V excited. I began thumbing through it, ooing and ahhing.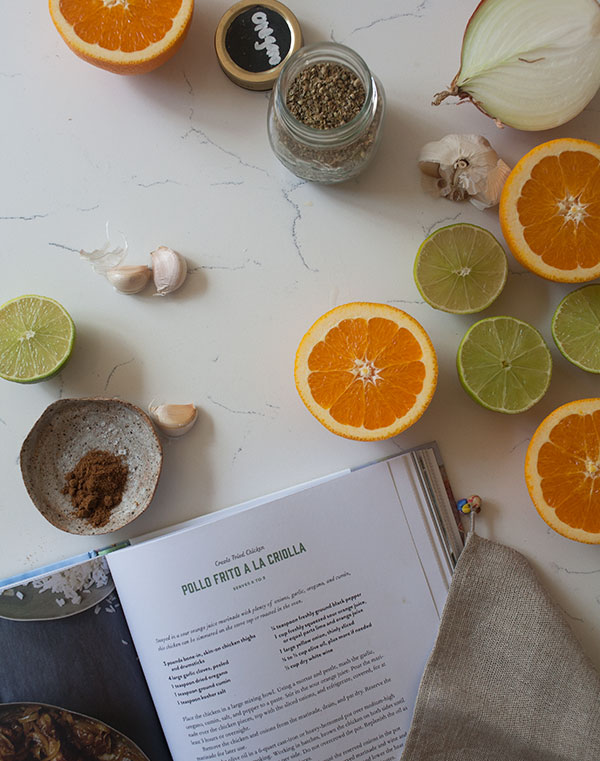 I landed on this chicken because it has everything I love about Cuban cooking. It's inexpensive, it uses my favorite parts of the chicken (dark meat 4evr!) and it has mojo. MOJO IS EVERYTHING!
Mojo is a combination of sour oranges, onions, garlic and spices like ground cumin and oregano. Mojo is the heart and soul of this dish and a popular base for a lot of Cuban dishes.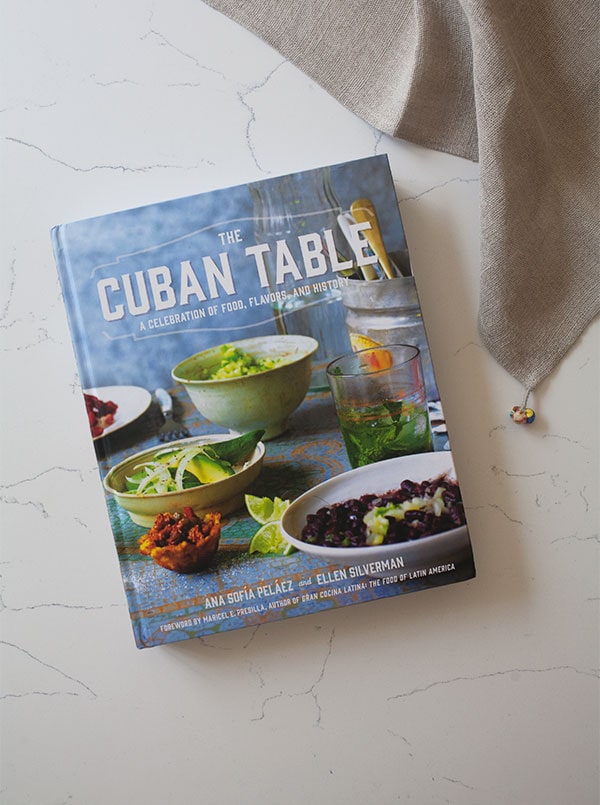 Continue Reading