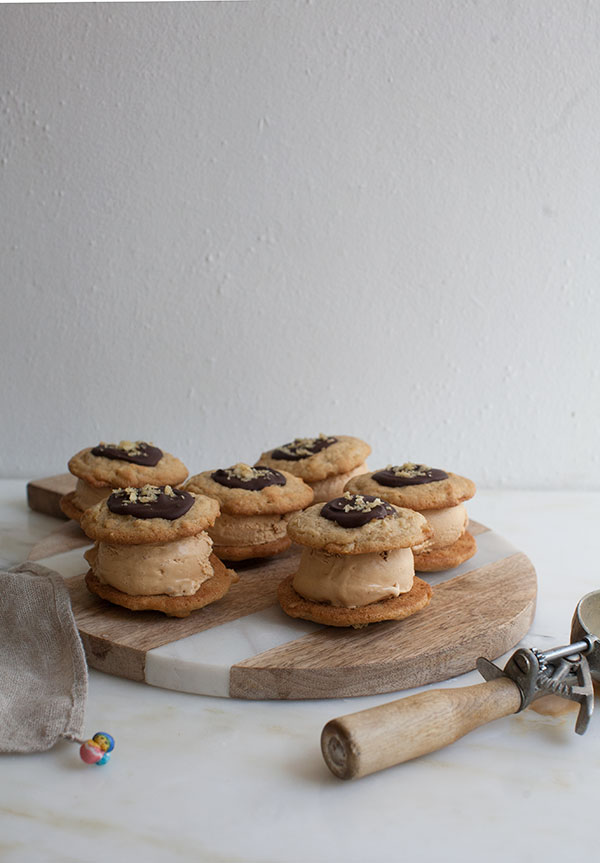 One of my favorite past times is to eat potato chips while watching a movie. Seems like a simple idea but it gets complicated really quickly. It always requires for me to inevitably turn up the volume up REALLY loudly because the crunchy sound from the potato chips interrupts the movie (I can't hear!) and then I have to rewind and re-watch some parts.
This is sort of a better idea, combining dessert with snack time, resulting in an ice cream sandwich that is chocolate-y, crunchy, caramel-y and overall super awesome. The one downfall? Ice cream sandwiches get melty and messy; life is full of challenges!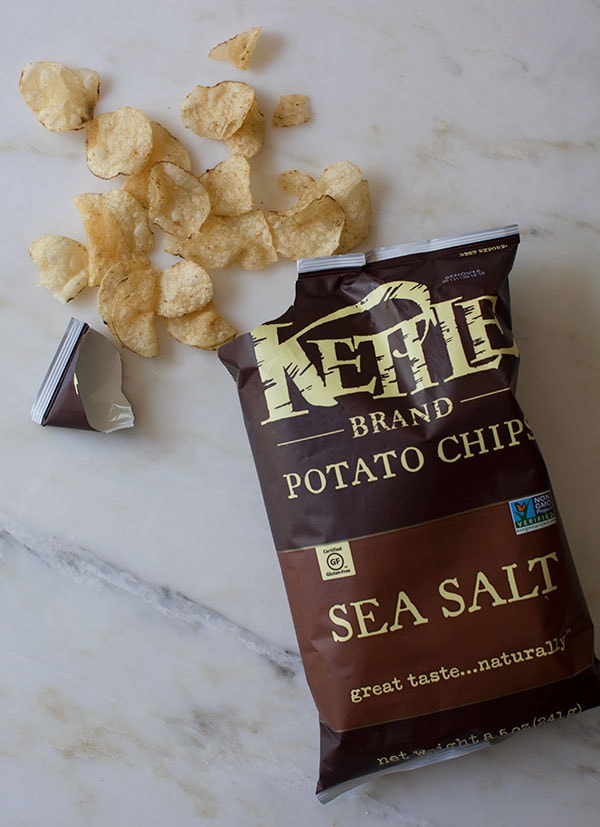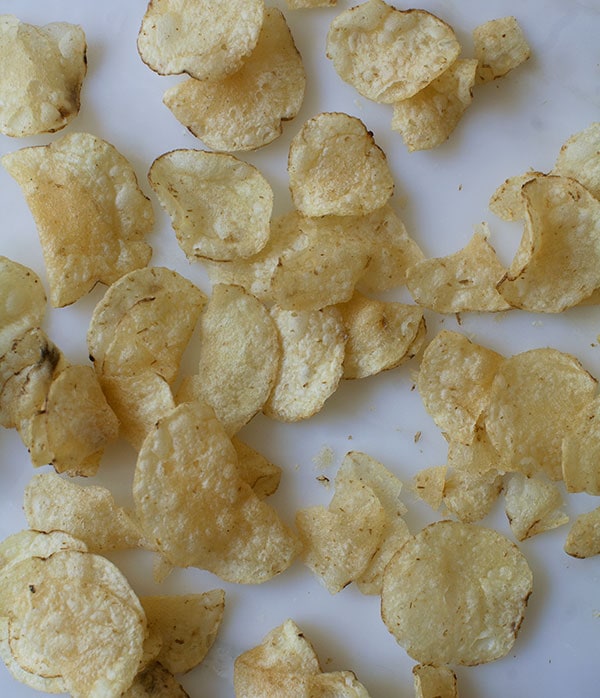 For this post I teamed up with Kettle Brand Chips (my all-time favorite is the Sea Salt & Vinegar) to bring you this fun, summer-filled recipe. The cookies are soft and chewy; the perfect cookie for ice cream sandwiches. If the cookies are crunchy or hard the ice cream will spill out the sides—not ideal!
Crushed potato chips are folded into the batter, chocolate is melted on top and then more pulverized potato chips are sprinkled on top of the chocolate, almost like how you would do with sea salt.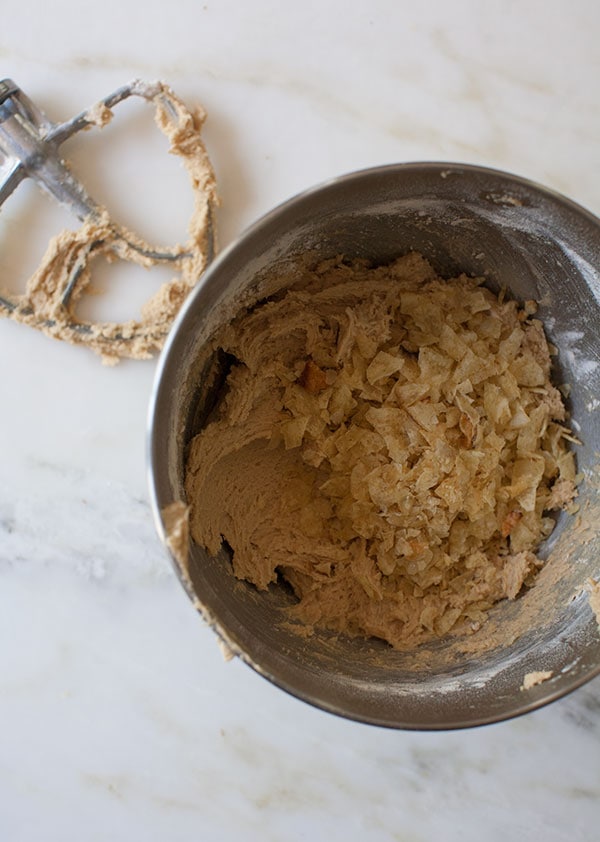 Continue Reading