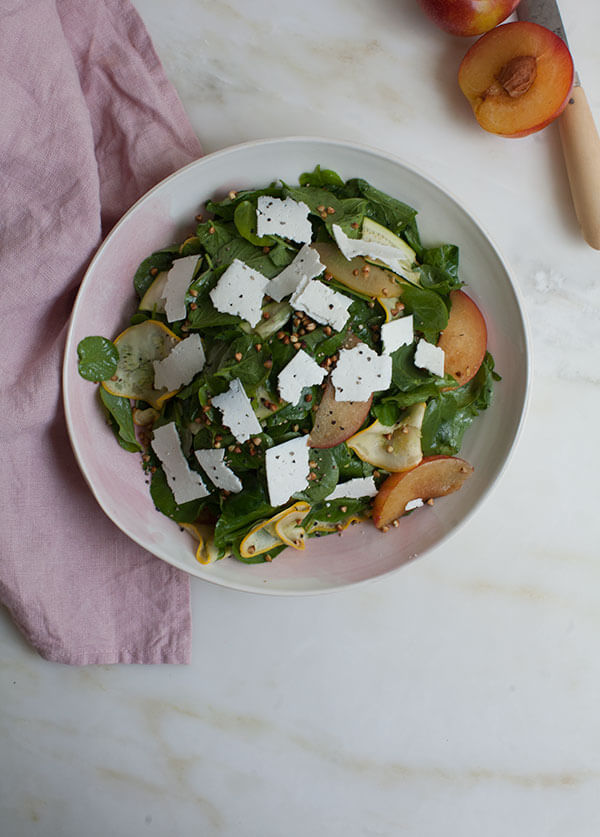 This past weekend I ate ribs, two hot dogs, one s'mores, slices of ribeye, a few slices of bread, two spoonfuls of cookie dough ice cream, a few (?) watermelon mojitos, nachos…and I feel like if I really tried, I could find more things that I consumed. But whatever, I'm past it. It happened and it was glorious.
My favorite part of the weekend was spending time with friends and family and watching Amelia swim her little heart out. I need more weekends like this one. I bet you do too. They remind you what's important. And hot dogs are important!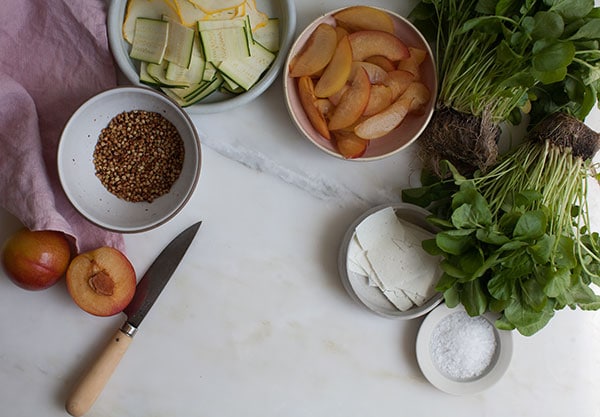 This is a recovery (ish) salad. There's fresh and spicy watercress, sliced yellow plums, sliced squash and buckwheat groats (!!).
Can we discuss buckwheat groats? Buckwheat groats are a toasted grain. I toasted these up in about 5 to 6 minutes and they were delicious on a salad. They add great crunchy texture to lots of dishes like vegetables, salads or even pancakes.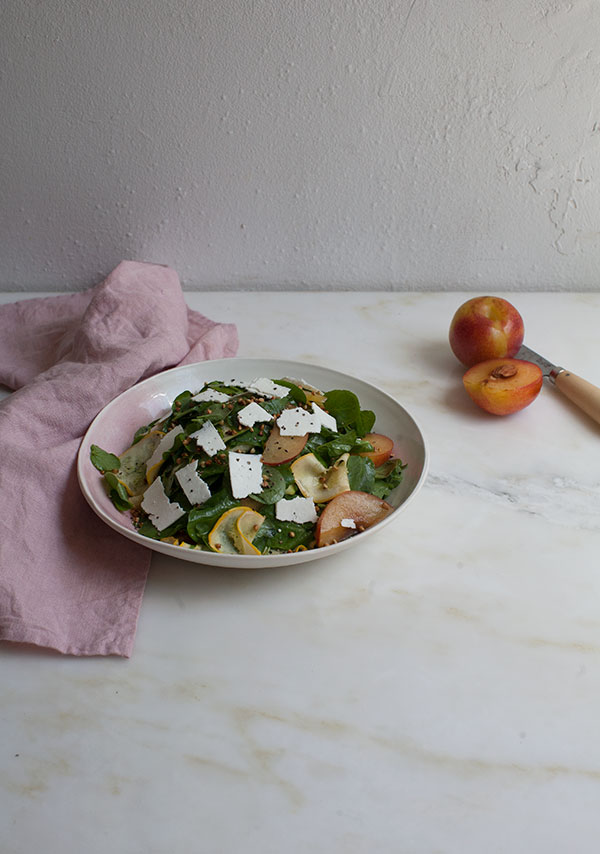 Continue Reading