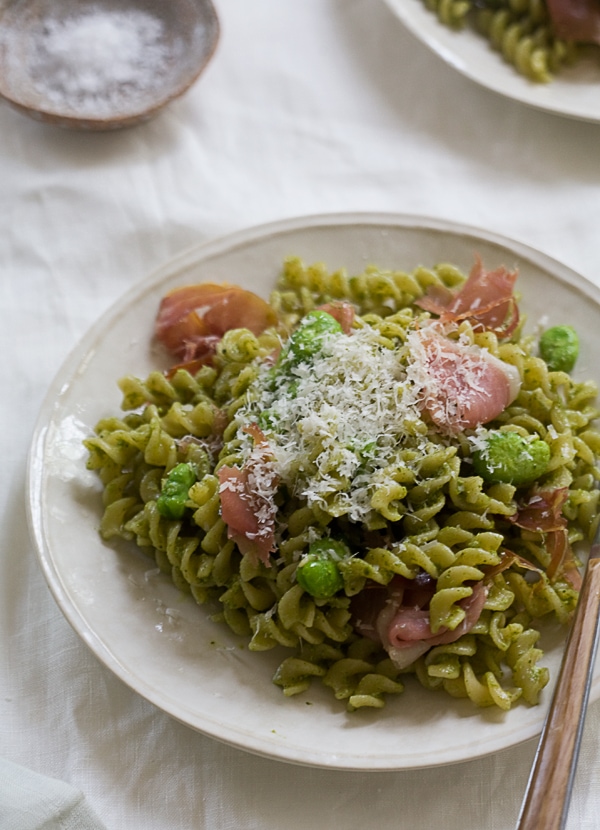 I'm not sure if I've told you this but I've been on this six-week transformation thingy and it's almost over. It has required that I workout nearly six days a week, which I actually enjoy, and eat a diet full of healthy, non-fun things, which I clearly do not enjoy.
Of course I've cheated here and there because food is what I do and it's hard, man. I've learned on this six-week journey that food for me is so social and emotional and in a way, not to sound cheesy, so heavily tied into my everyday life. So, it's been hard, but I feel healthy and strong, which was my goal from the very beginning.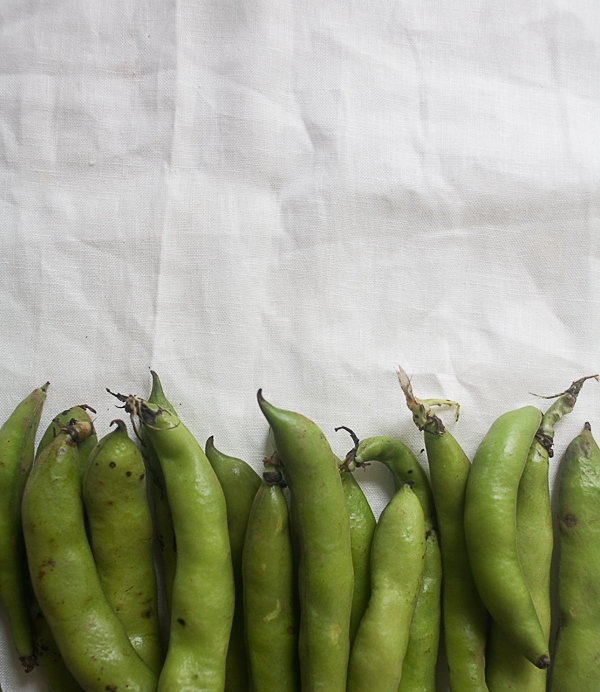 Last week I made this pasta and ate an entire bowl; as I sat there eating gluten, I thought about how happy pasta makes me. Ahh! I was cheating but I didn't care. Arugula pesto with walnuts and goat cheese and Spring-y fava beans with salty prosciutto is seriously what makes me happy.
What's good about this pasta is that it's relatively light pasta. It's Spring-y, snappy and doesn't give you that heavy feeling that's often associated with meat-based sauces.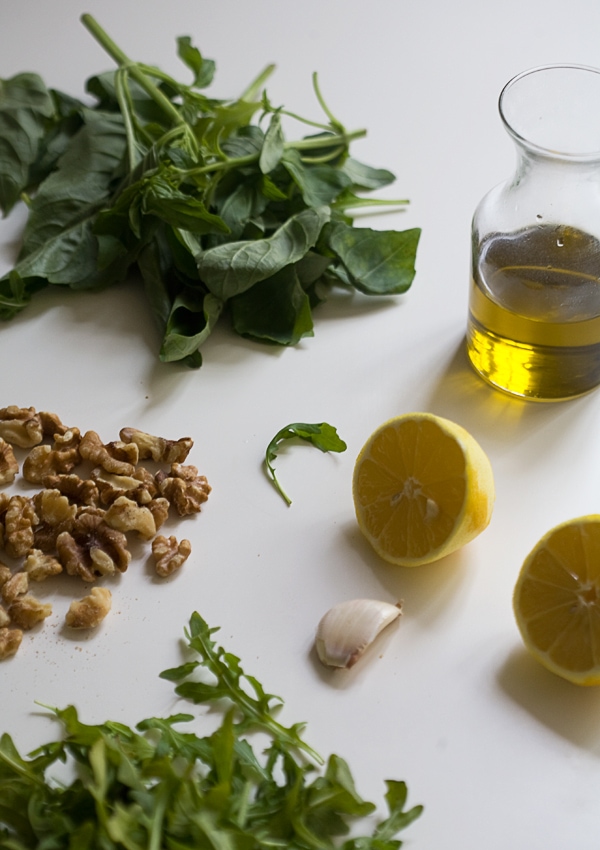 Continue Reading