Hello there! Hi! Hai! This is what I like to call a major post. Three recipes all in one.
Think of it like a dinner party menu, all inspired by my favorite meal of the day: breakfast. There's doughnuts, fancy popcorn (I eat this for breakfast), and a potato and chick pea hash cooked in duck fat. Holy moly! YES!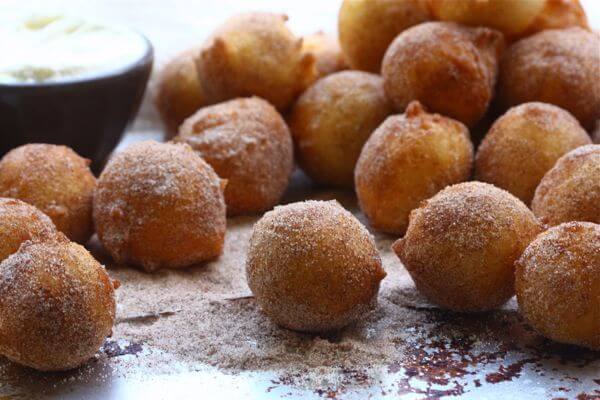 I made this for my friends. I honestly don't have many dinner parties because I live in a teeny-tiny place and going out to restaurants is a serious hobby of mine. BUT last week was different; it was nice outside, I had rosé chilling in the fridge and I decided to make some breakfast for dinner.
We sat outside, we gossiped, we laughed. This all means summer is all up in our faces…and I'm excited about it. Aren't you?!