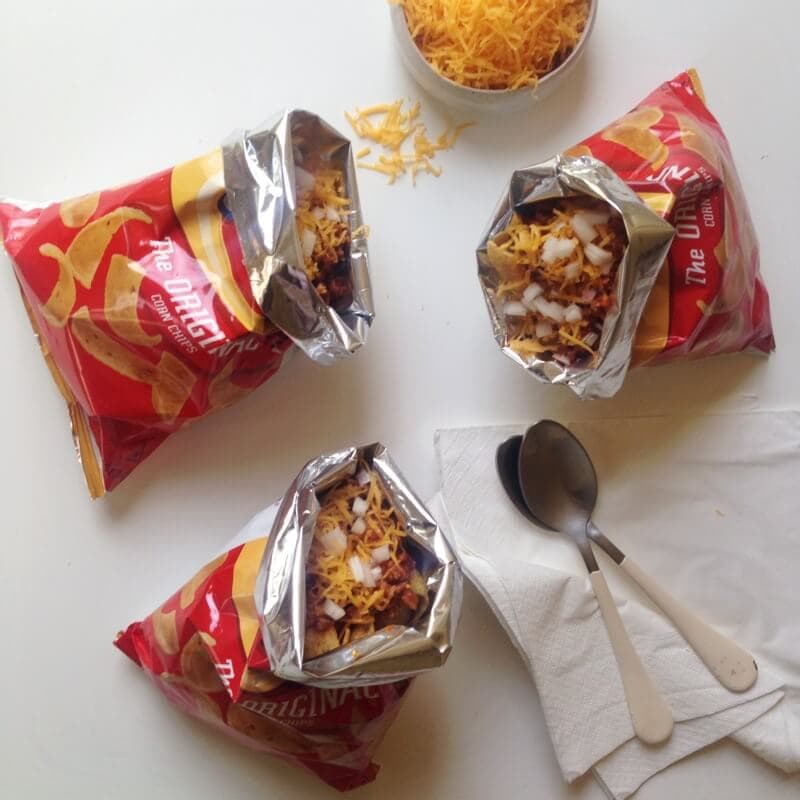 Today I teamed up with Frito-Lay to bring you one of those recipes I've always dreamed of making for the blog. I just needed a bit of a nudge…and by nudge I mean tasty FRITOS® corn chips in my possession. FRITOS CHILI PIE® is usually served in the bag. It's one of those super fun recipes that makes you feel like you're on a ranch. In my dream world that'd mean I'm on Hey Dude (do you remember that show on Nickelodeon, like, years ago?). It always made me want to go to Texas and live on a ranch but let's be honest I'm not sure ranch work is my kinda thing. Eating chili and cheese on top of FRITOS corn chips in a bag is more my groove!
Over the next few days I'll be taking over Frito-Lay's Instagram account, sharing some of my favorite July 4th moments and snack combos. (Think sweet tea and grilled hot dogs!)
Frito-Lay is also giving readers and fans alike the chance to share their snacking moments in the Fun-Up for Summer Sweepstakes. To enter on Instagram or Twitter, upload a photo of your summer snacking moment with #FritoLoveEntry for a chance to win fun prizes. Full rules here.
Happy Snacking,
Adrianna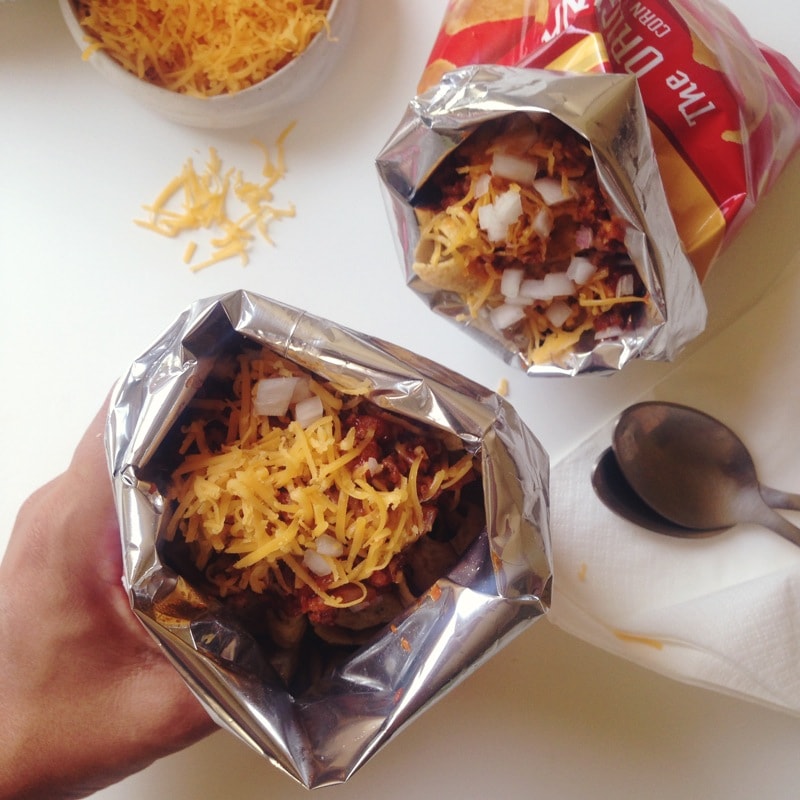 Continue Reading