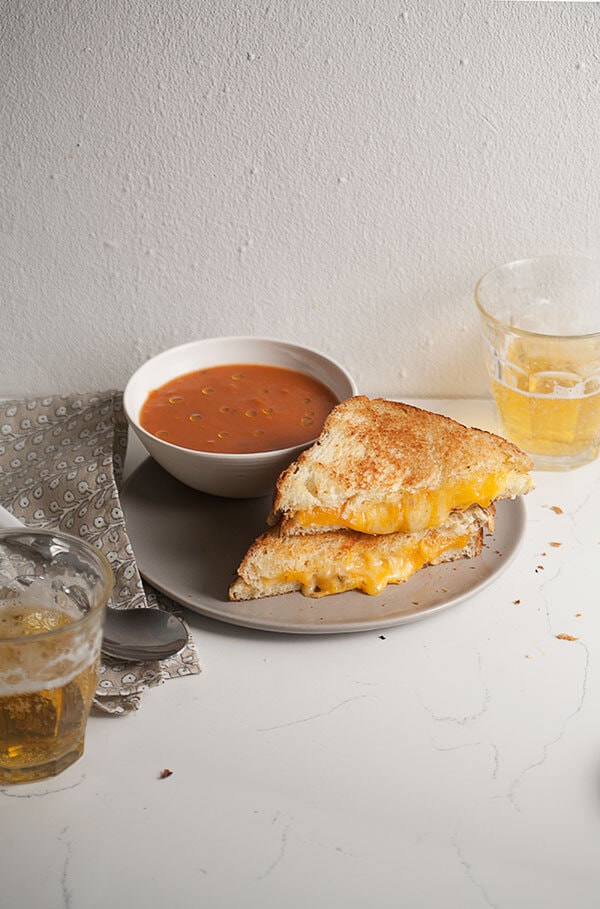 I'm gonna be honest with you: there isn't anything necessarily fancy about the ingredients in this grilled cheese (minus the brioche). This isn't one of those grilled cheeses filled with expensive cheeses, spreads or meat like prosciutto or anything like that. This is more about the actual preparation.
Here's why: The first time Josh and I made a grilled cheese together, I was shocked at how haphazard he was with the technique. The heat was too high, burning the bread! The cheese in the center wasn't completely melted, and instead of butter, he used olive oil. THIS IS ALL WRONG!
Like all awesome things in life, grilled cheeses are ridiculously simple to make. And like all simple things, the details matter A LOT.
Here is a fun "how-to" on making our favorite childhood sandwich. And, as always, if you have tips on this matter that you feel passionate about, please leave them in the comments below; we'll all benefit.
Continue Reading