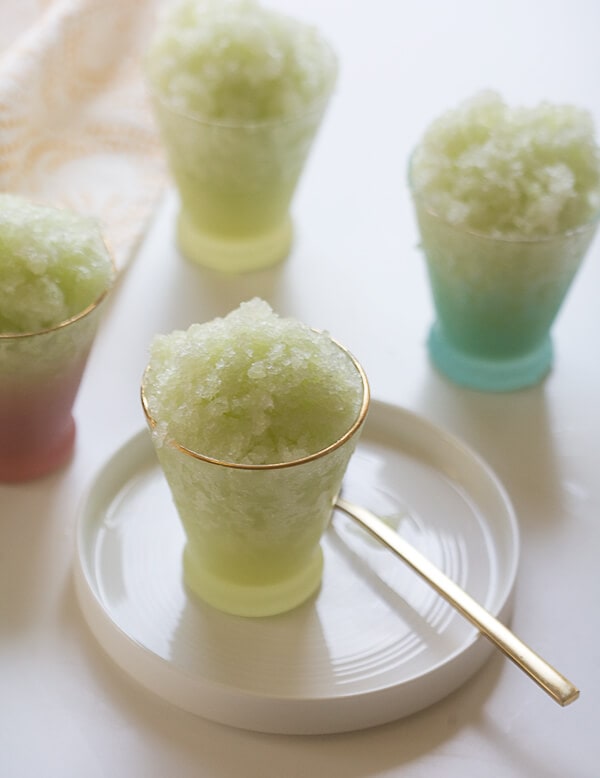 When I was a kid, softball practice might've been my favorite extracurricular activity ever. It mostly had to do with my love of gossiping with my friends, smacking a ball from time to time and using the $4 I begged from my mom to buy as much candy as possible before she picked me up.
I grew up in a household where everything awesome wasn't allowed. No candy, no game consoles (this was such a big deal when I was a kid) and no junk food. This meant that when I went to the outside world I went ballistic. I made sure to play as many video games as I could and eat as much sugar as humanely possible. The concession stand was my heaven and a must-buy every time was a lemon-y Italian icy. Why this very American concession stand sold Italian icys, I'll never know but I remember it being so ridiculously sweet and tasting faintly like fake-lemon. "Chemical lemon" is how I like to remember it.
Luckily I grew up and found real recipes for clean, fresh-tasting granitas, much like this one from Yummy Supper.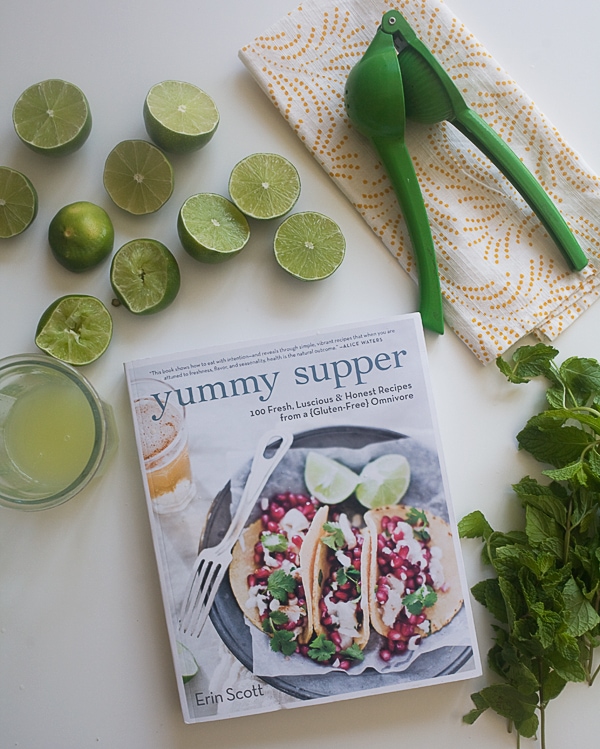 Erin writes one of my favorite blogs on the internets. It's full of beautiful photography, a friendly voice, someone who you'd hope would be your neighbor and friend, the type of friend who would share her best recipes with you. When I first visited Erin's blog I didn't even realize it was gluten-free.
The dishes that you'll find in her book are ones that are naturally gluten-free; combining fresh food in smart and delicious ways. This dessert is no different. It's refreshing, simple and ideal for the August heat.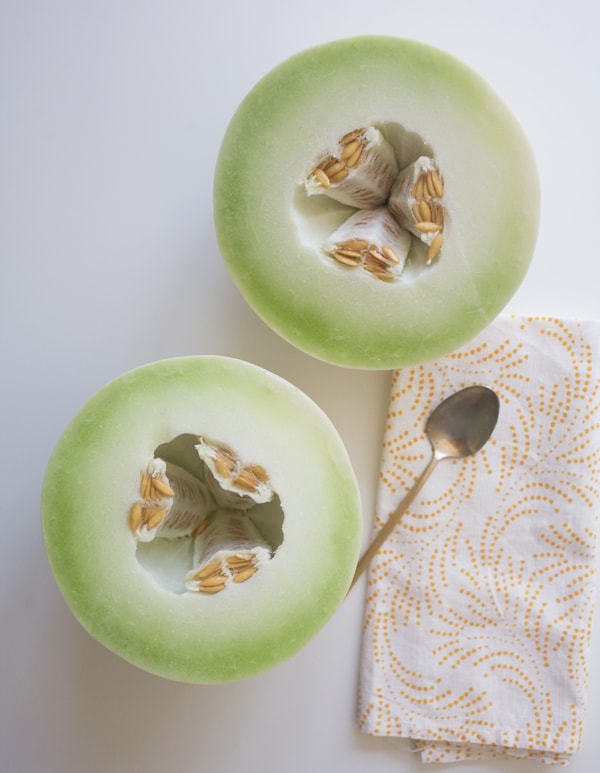 Today I'm giving away three copies of Yummy Supper! To enter do the following:
1. Leave a comment below answering the following question:
"What was the name of your first crush?"
Mine: Jake. I met him at the softball field and didn't dare to ever speak to him!
Three winners will be chosen at random on Monday, August 25th at noon PST.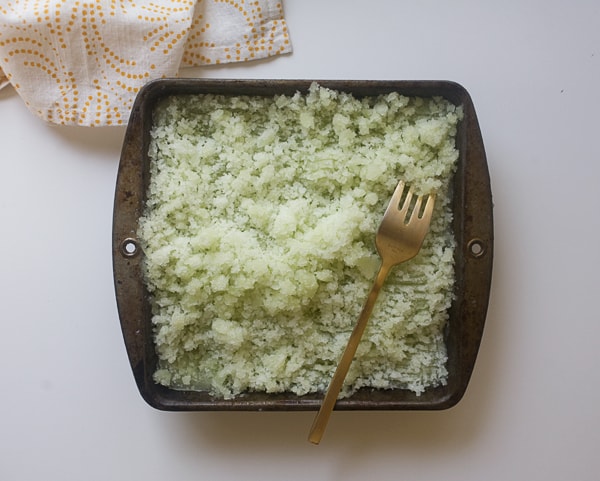 Continue Reading