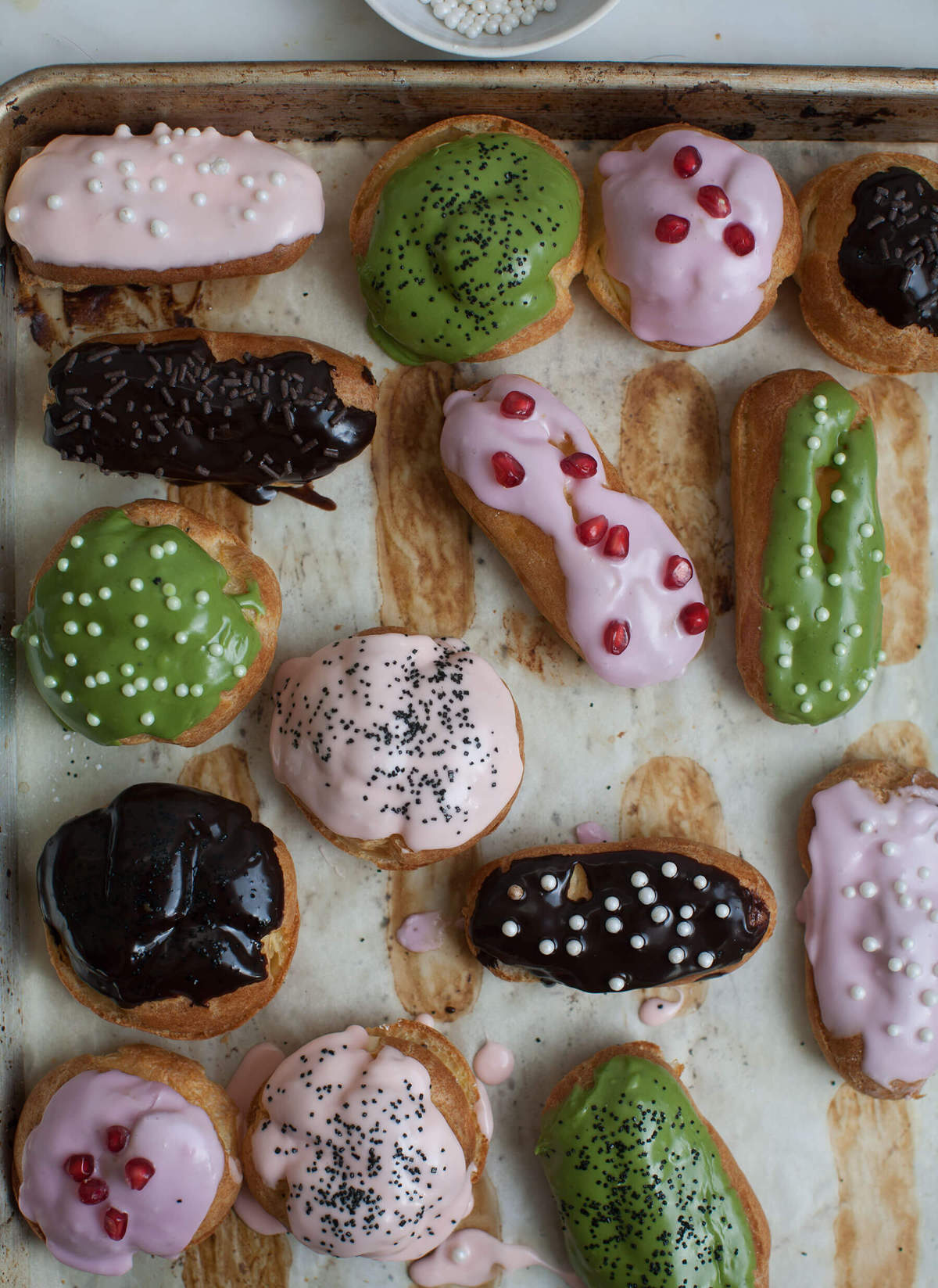 I can feel the "busy cloud" starting to creep in on us. Or maybe it's because I've been planning my little heart out the past couple of days. I'm plotting Thanksgiving recipes and cookie recipes and healthy recipes for when you've eaten too many cookies.
One thing I've wanted to make for a very long time are pretty eclairs and cream puffs. These are relatively simple. I know, I know. The relatively part is relative.
If you've never made pate a choux before, I will tell you…it's weird. It feels very very wrong and incorrect and like you've read some sort of mistake.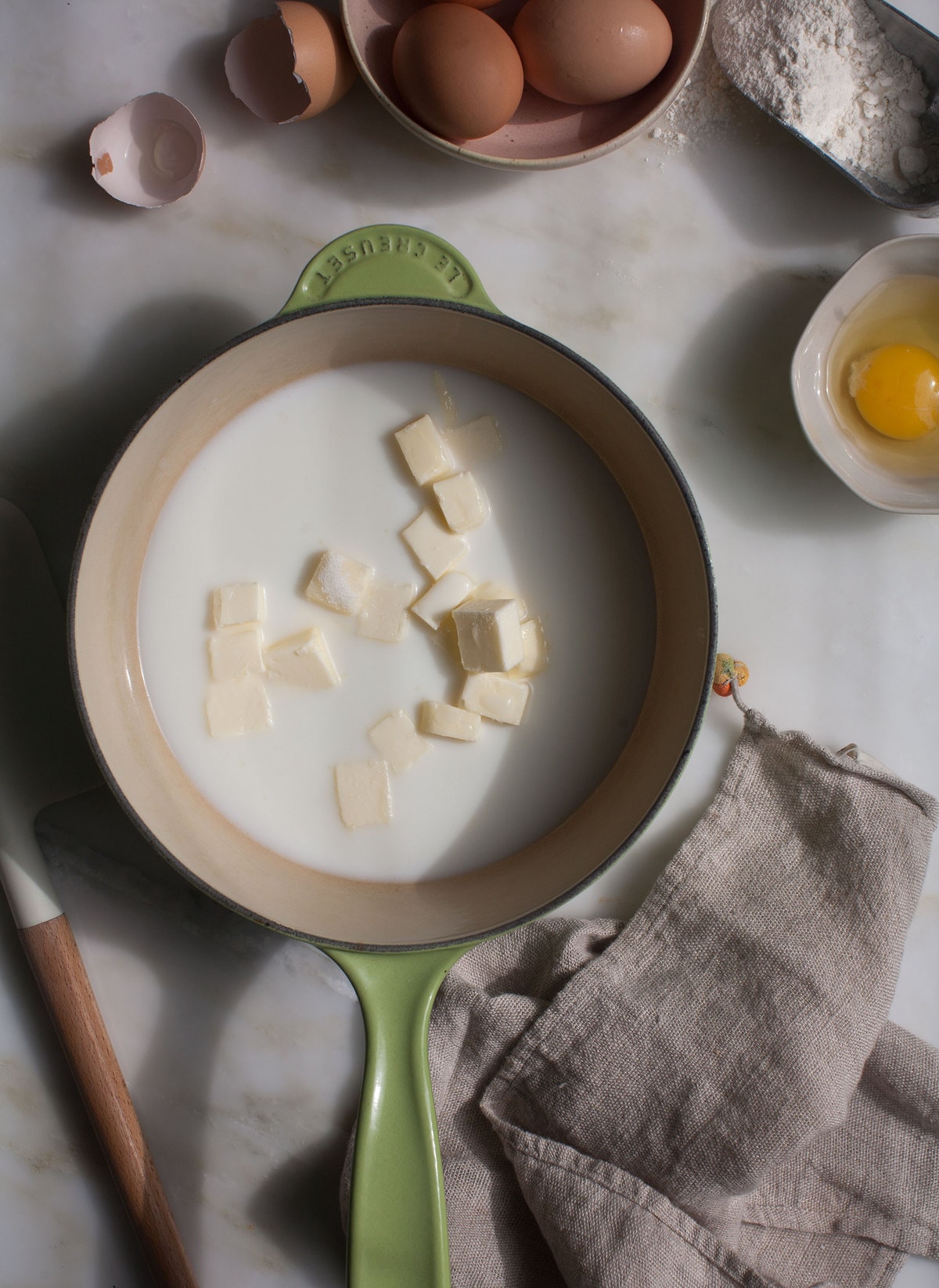 But it's not. In a saucepan, you combine butter and water and milk and sugar and salt. When the butter melts, you add the flour.
And stir and stir until it forms a mass. Then you cook it some more until it dries out a bit more.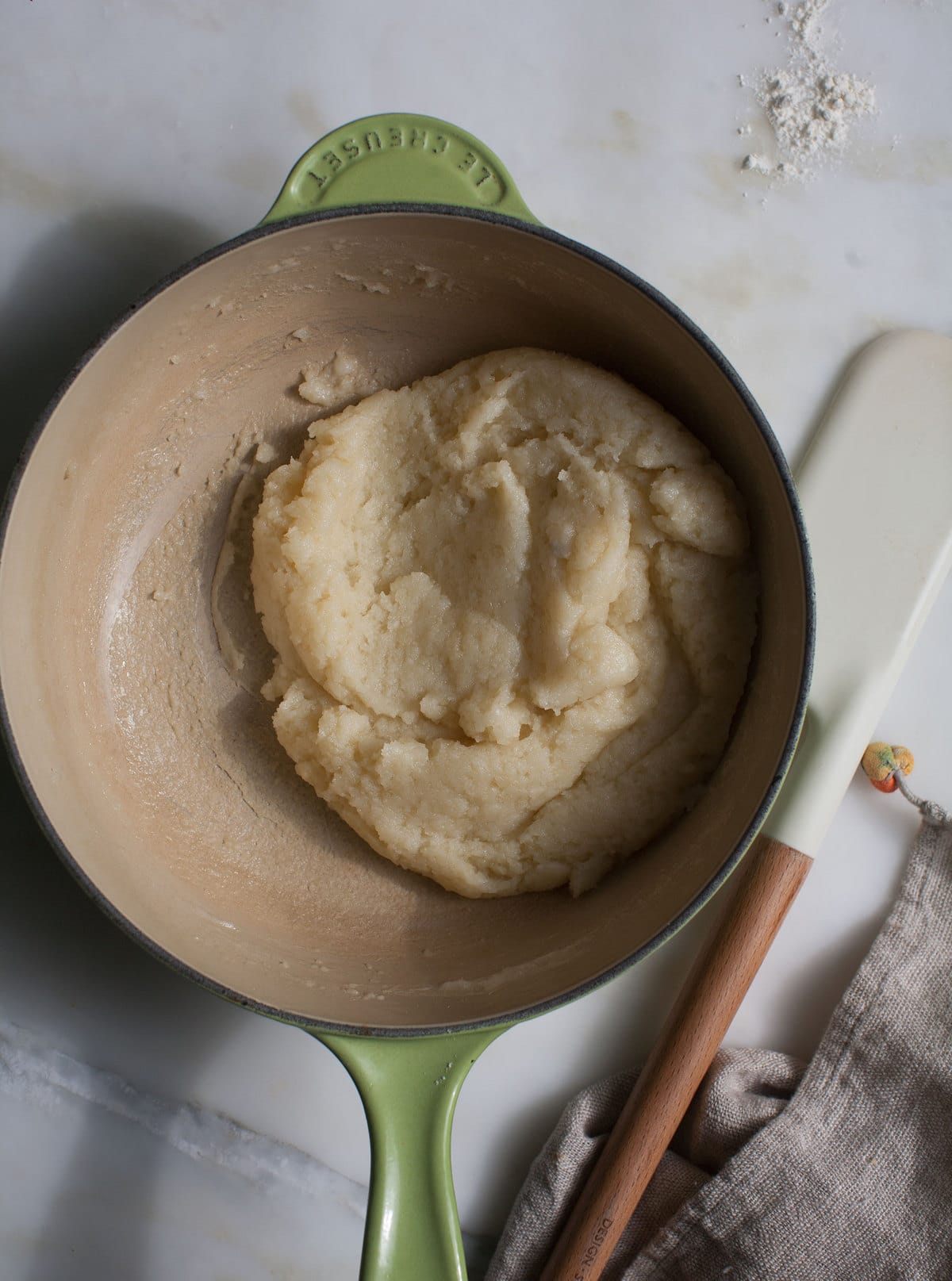 Then the whole thing is transferred to a bowl or stand-up mixer. A bit of mixing goes on to cool the dough off. And then eggs…a lot of them. One by one they're added.
After that you pipe out the dough onto a baking sheet in either eclair shapes or cream puff shapes.
Then you bake 'em!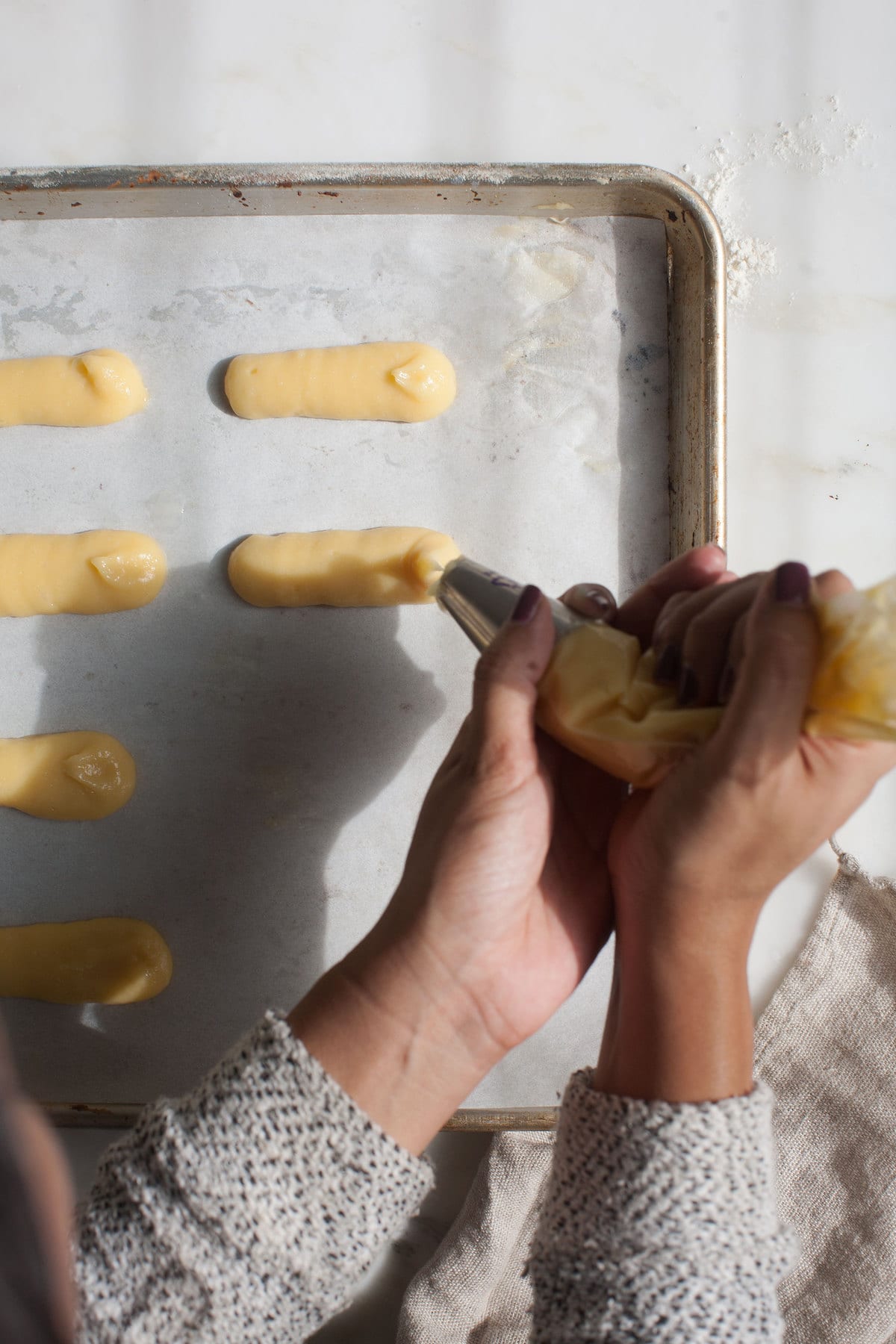 Continue Reading