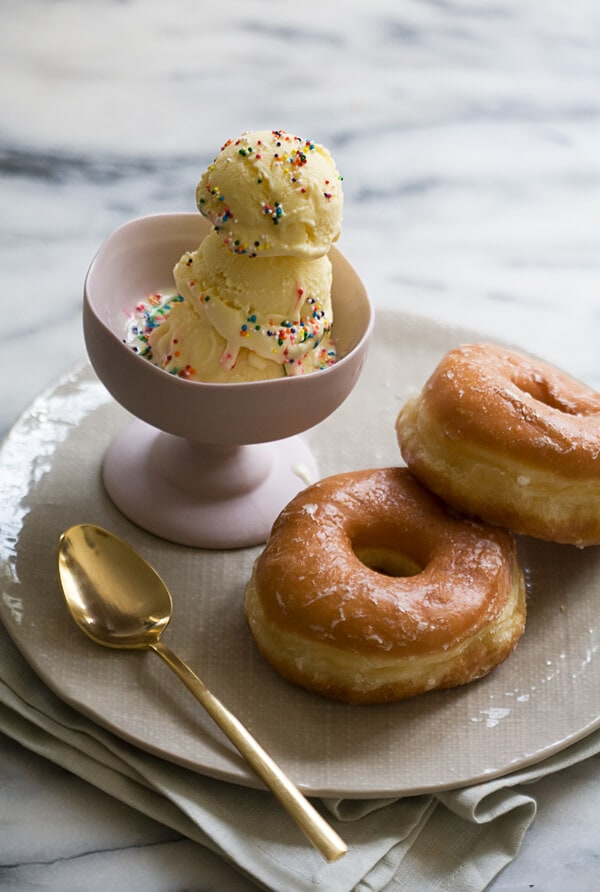 It was the day before Valentine's day and I was contemplating what I should make for Josh as a present. I settled on doughnut ice cream and was taking Amelia for her right-before-evening walk. I started contemplating the execution: soaking the doughnuts, infusing them in the milk vs. pureeing them in a blender with the milk and cream and then straining them.
We walk past the elementary school and out walks Sebastian. He's six-ish, wearing a backpack that's filled with way too many books, making it practically the size of him. He waves at Amelia and she immediately starts shaking her body with excitement like she's doing The Twist. Sebastian asks if he can walk her to the corner and I say ok. We start to walk and he begins to tell me how he loves corgis and how they're The Queen's dog.
He then asks if he can run and have her chase him in the field attached to the school. I say ok again and let her off the leash. He bolts down the field, she takes off, trying her hardest to catch up. They both run in the street and almost give me a heart attack, which makes me scream at both of them, asking if they're lunatics. They come back and my stomach reenters my body. They run back and forth back and forth. Staring at their young energy makes me feel old, it makes me wish I was the one who was running, which is absurd because it could be. All I'd have to do is just run.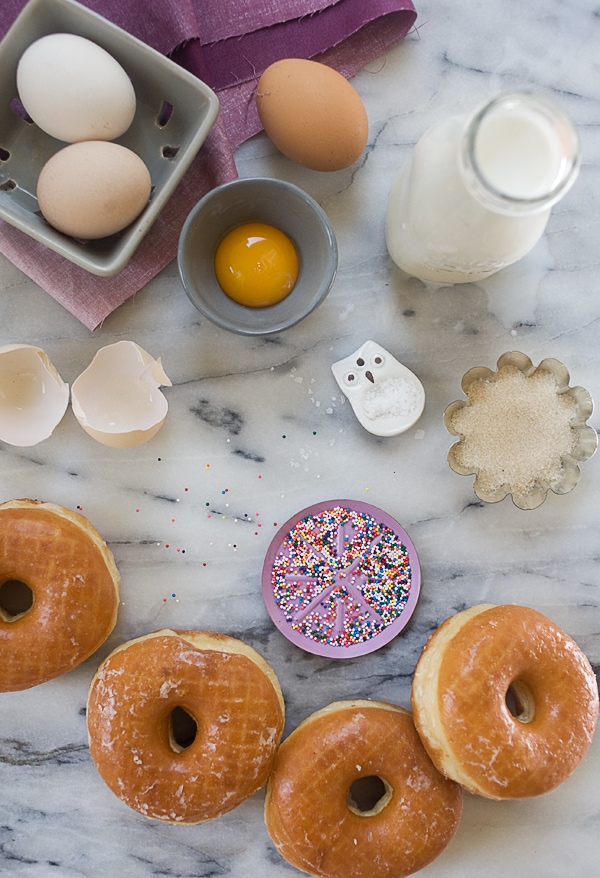 Sebastian falls to the grass and Amelia starts licking his face and he's laughing and saying ew and laughing some more until finally Amelia stops and lays next to him. The sun is setting in this way only Los Angeles can set a sun. Hues of pink and blue and coral shoot out from the horizon making me contemplate God and nature and everything I say I don't believe in. It's transcendent.
I sit in the grass with them and listen while Sebastian tells me a confusing story, the way six-year-olds tell stories. I listen and nod and smile and listen some more and say to myself this is what good is. Sebastian's brother calls him and they head home. Amelia and I walk off in the opposite direction to finish our walk.
And then I come home and make some of the best ice cream I've ever made.
Continue Reading