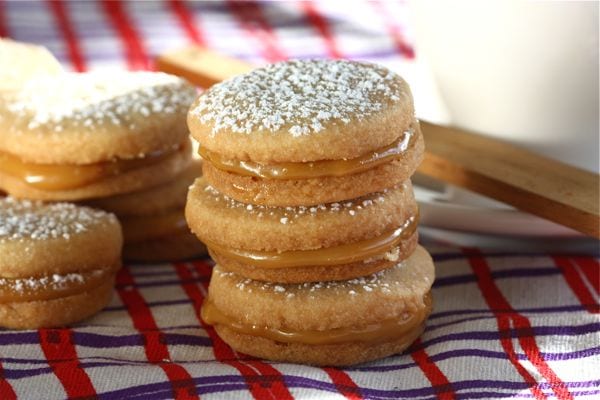 Have I ever told you I'm really bad at math? Don't ask me math questions. And please answer mine. If I'm asking, it means they're serious and important.
For instance, if I for some reason burst into our office, covered in flour, and ask you how many grams 3/4 of a cup of flour is…it's important. Really important.
Also, I'm a little heavy handed with the sugar when putting it in my coffee. Don't judge me.
Let's do cookie math, shall we? It's way more fun than normal, real life math flour math…mainly because we get to eat this math.
This recipe yields 50 small cookies. For each cookie sandwich you'll need two buttery, shortbread cookies and one small teaspoon of dulce de leche. Each cookie is about two bites. That means this recipe will give you 50 glorious, delicious bites of my childhood.
Yes, that's right. These cookies you see here were some of the first I baked up. Ever.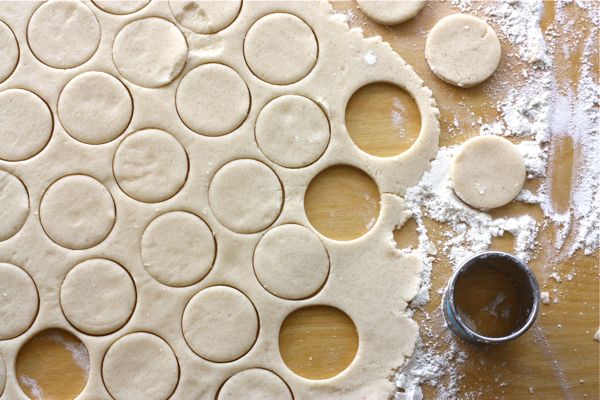 Continue Reading