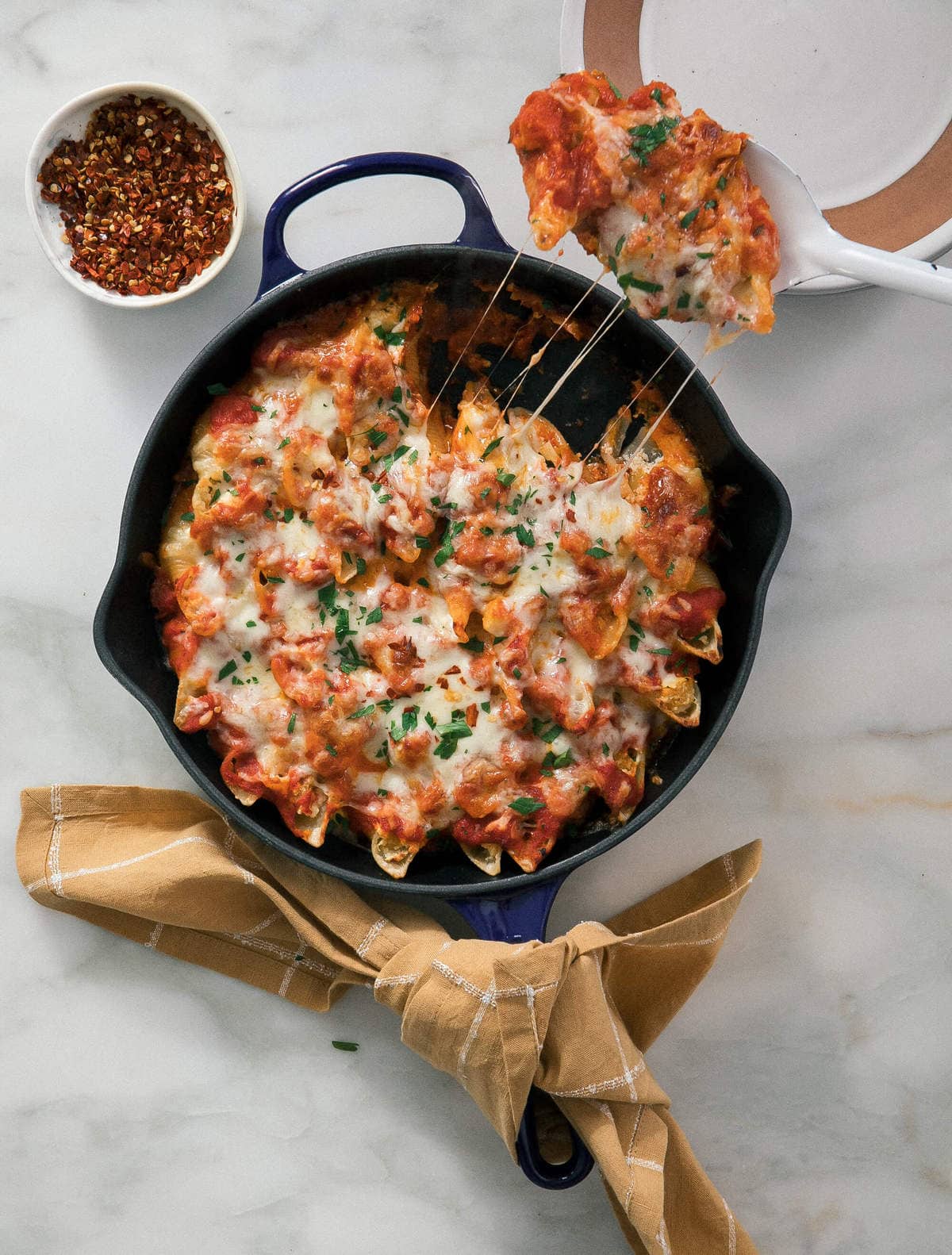 I'm currently sipping tea, attempting to heal my sore throat that is feeling all raspy and weary. On Saturday night I went to Hollywood Horror Nights at Universal Studios and screamed like the gigantic baby that I am.
Why is that we know it's fake but believe it's real. Lol. Our brains are so complicated.
Monsters and gremlins jumping out at me really drained my energy too because I'm currently a lil' bit exhausted. Luckily I healed my self with a big Cinnabon cinnamon roll and a batch full of shells I had waiting for me in the freezer.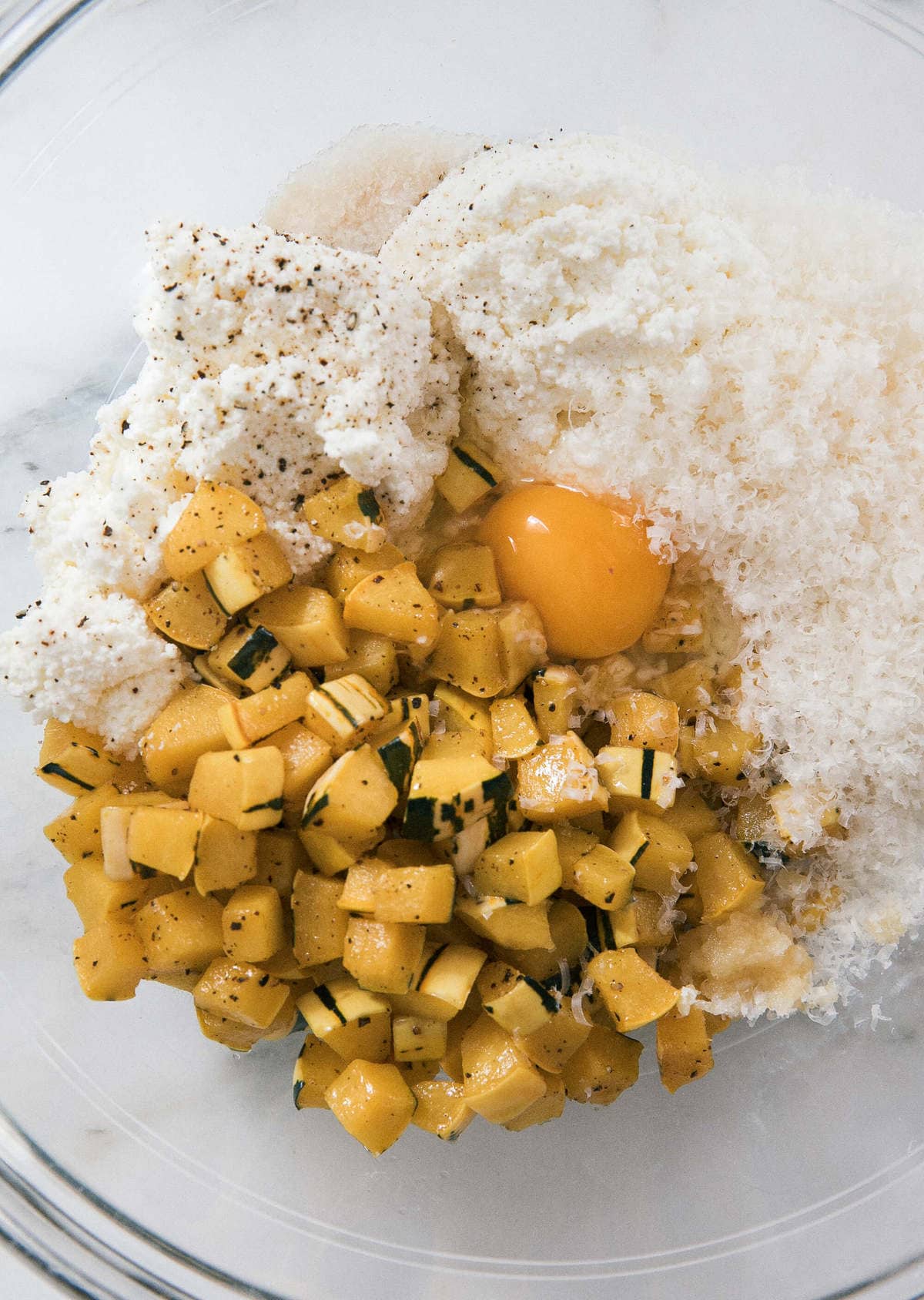 Let's talk about shells today. Beautiful, big, glorious shells. I honestly have no idea why I don't make them more. Whenever I make them,I'm like, why don't I do this needs to be on a weekly rotation.
They're also an amazing thing to gift. If you have someone in your life who is having a surgery, is sick, having a baby, etc., this is a great thing to drop off their house. They will love you forever.
You can also make this batch and eat half and freeze half.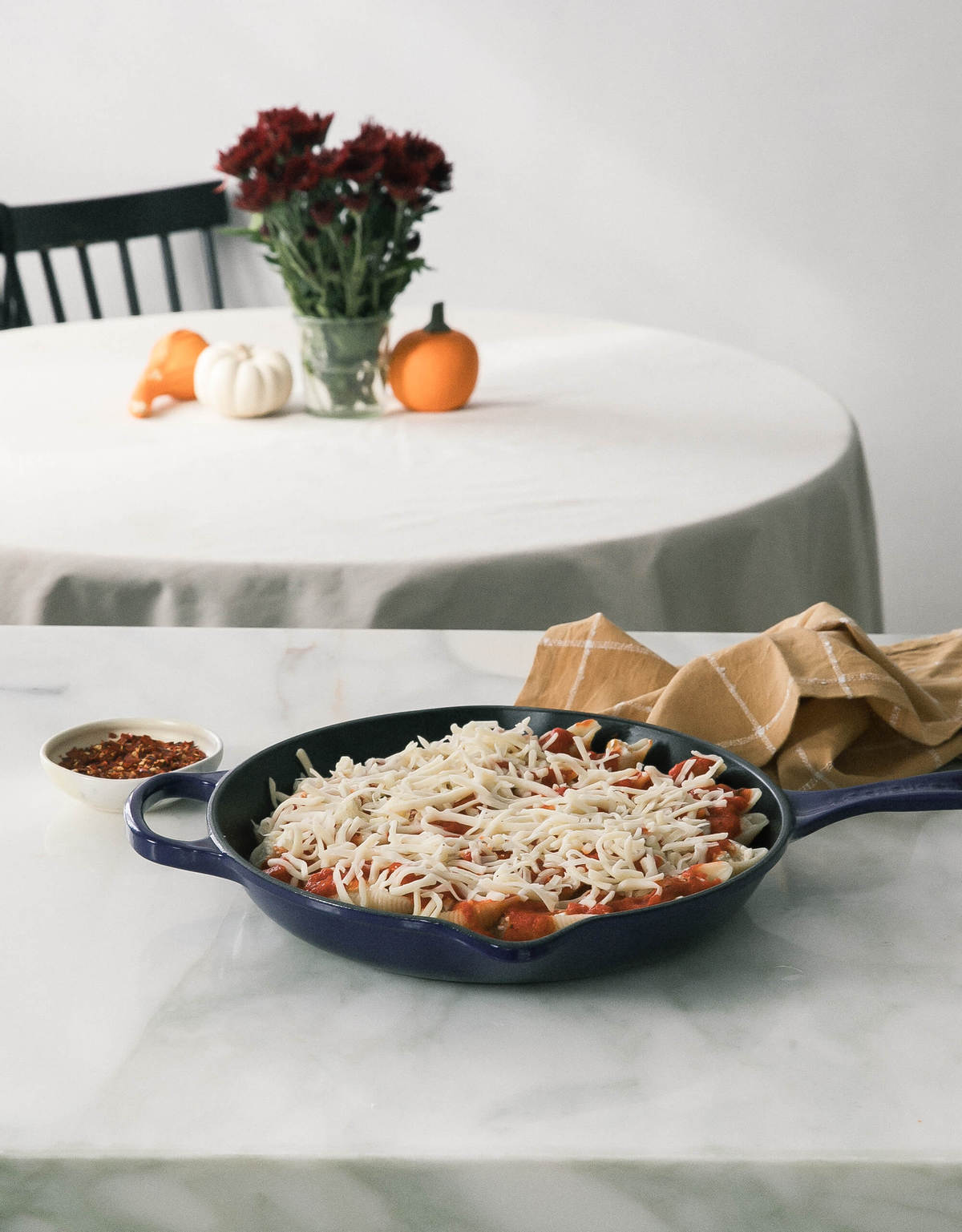 Continue Reading