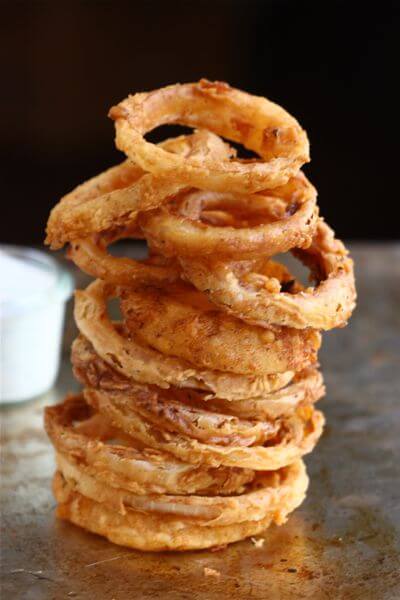 Onion rings remind me of George Clooney. Always. (Such a weird sentence, eh?! Well it's true. They do.)
When I was in college in North Carolina, the film Leatherheads came to shoot in town and Mr. Clooney was the lead. I got a job as a production assistant, filling in only a few days here and there because I was still in school and hated being a production assistant with a very deep passion.
Anewayzzz, on this particular day I had the awesome duty of "watching the door so no one comes through it," so I was there in this random corner of this old building all by myself doing yoga stretches or something. As I was mid-stretch I heard on the walkie that Clooney was about to come upstairs, past me and to his trailer, which was located across the street. I was ordered to stand outside. Why? No idea. I just did what I was told.
So, outcomes Clooney into the real, North Carolina world, being guided by a gigantic bodyguard. Just as he's crossing the street, I spot a woman running full speed toward George! I mean she's trekking it for him. Behind her is her car, which she left in DRIVE going slowly down the street and heading into the middle of the intersection.
I yell on the walkie that we need help…or something…and out comes another PA from a random building. He jumps in her car and slams on the brakes. Phew! He takes a peek behind him into her backseat and sees her 6-month old!! in the backseat. Of the car that she just abandoned.
Of course the bodyguard didn't let her touch Clooney. And set came to a halt as everyone was consumed with the drama that came with a woman abounding her infant child for a chance at touching Clooney. Some people are crayyyy!
An hour or so later I was let off of my PA shift and went to go meet some friends. I guess deep down I was sort of distressed because I straight-up emotionally ate an entire plate of onion rings. So, that's why onion rings always remind me of George Clooney. THE END!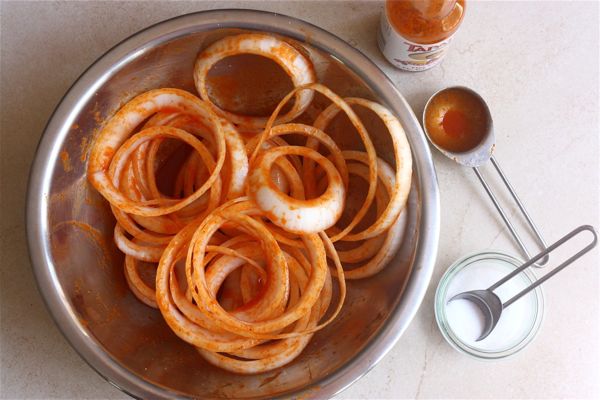 Continue Reading