Izy's book arrived in my mailbox a looooong time ago, nearly a month ago. I've been waiting to cook from it because when it showed up on my doorstep, it was only available for purchase in the UK (it's available tomorrow!), and it just so happened to be the opposite of fall in LA. I'm so excited to share this recipe with you all for Swedish Chocolate Cake.
On Saturday, all I wanted to do was bake. The weather was brisk, the light sorta cloudy and moody and I was particularly in a good mood. The kind of mood I'm in is a result of Amelia letting me sleep in, a little.
As I thumbed through her book, deciding amongst all the beautiful baked goods what I should dive into, I was stopped at this Swedish Chocolate Cake. I've been on a weird brownie kick lately, so much so that I'm totally guilty of falling victim to the lure of a box mix at Whole Foods. No shame in that game; though that game often results in a bit of disappointment. There shouldn't be any leavening in brownies, I've decided. I want them to be gooey! and rich! So rich that a glass of water needs to be served along side them.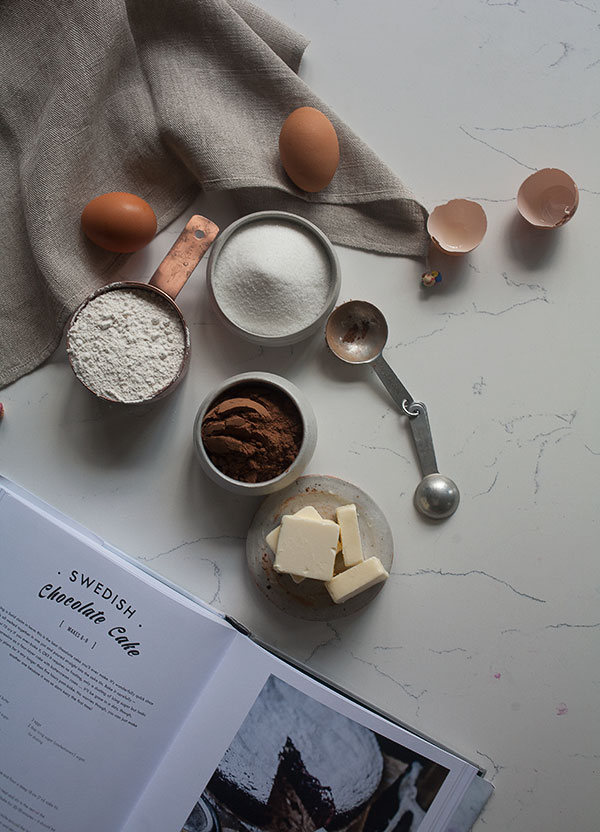 Continue Reading