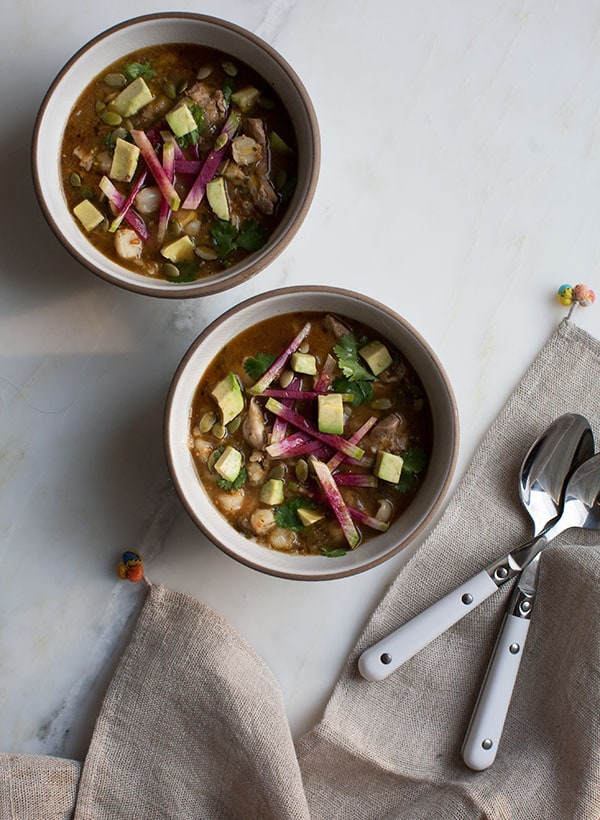 Lately I've been in search of warmth of all kinds. I'll call my mom and listen to her ramble on about her day because I like the sound of her voice regardless of what she's actually saying.
I'm currently obsessed with Amelia's warm chubby paws. She has soft hair growing in between the pads of them hat sometimes the groomer trims down, but I sort of like when he forgets and it grows super long. The warmest of places is the corner of Josh's shoulder where I retreat after a particularly terrible day. No place feels warmer.
And the thing I want to eat when it's cold and damp and sucky is this bowl of green pozole. It comes from Date Night In, which is a super pretty book all about my favorite day of the week: DATE NITE.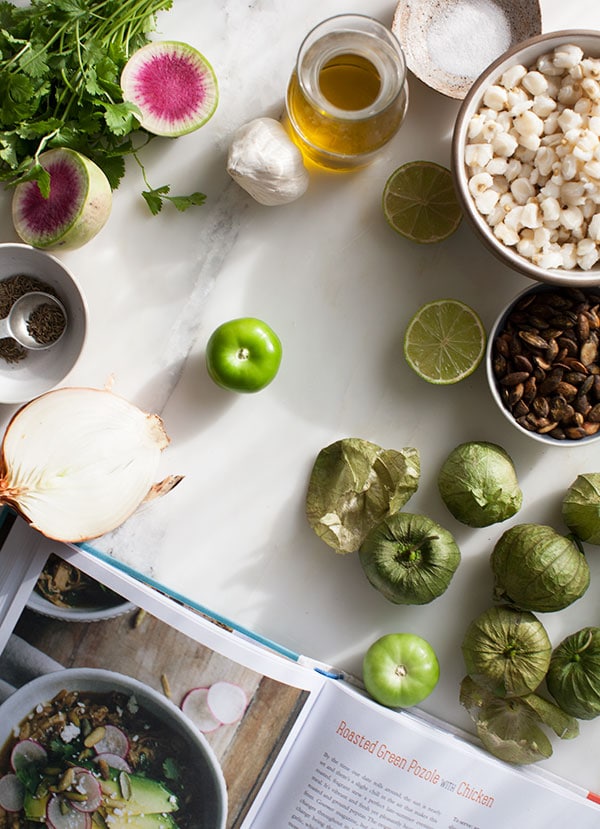 Continue Reading