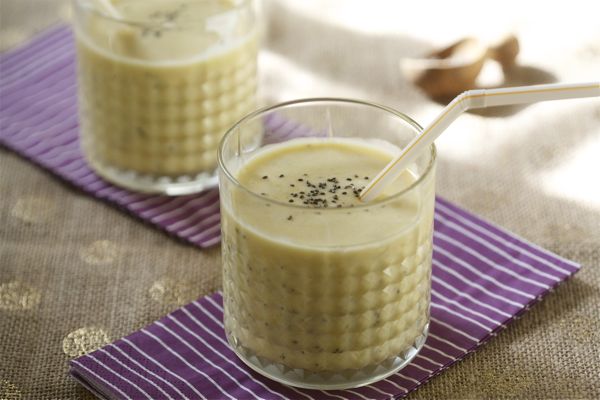 Did you ever have a chia pet as a kid? Every. single. visit. to the drug store, CVS, consisted of me trying to scheme my way into getting my mother to buy one.
It was those commercials, man! They were so convincing. In case you're unfamiliar with chia pets, they were the plant of the early 90s that was all up on the television. The kit included a pottery shaped animal, like a dog or a cat or a pig, and chia seeds. You smothered the chia seeds with water?—I didn't have one so I'm unsure—onto the pottery animal and overnight you'd have a whole plant! It was magic. The commercials showed this rapid growth in a time lapse that made my 8-year old self go, "oooooo!"
Now some twenty years later, they're in this smoothie.
Continue Reading