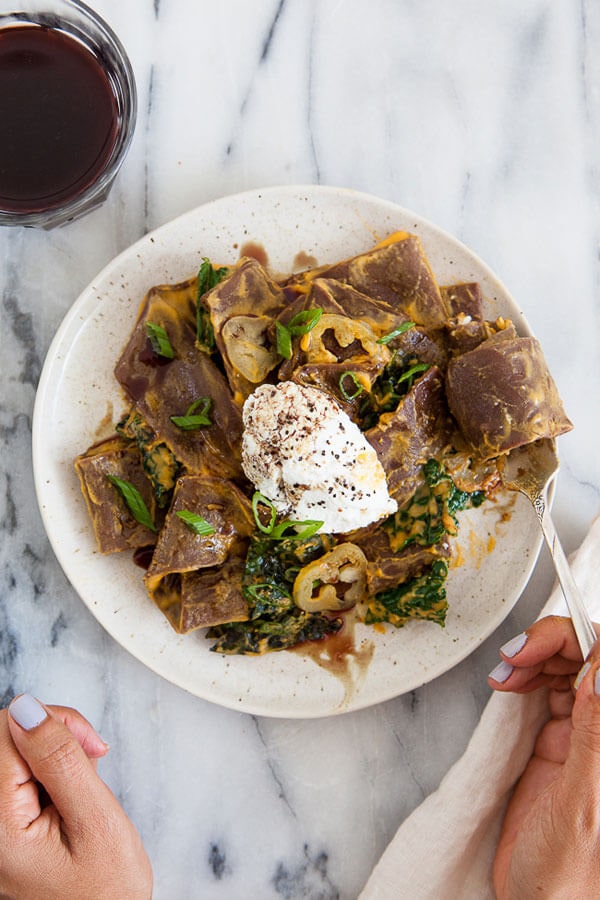 Let's make some pasta! I was pretty excited to learn how to make chocolate pasta. I came home with a few tricks that I'd like to share because I'm an over sharer and I like you.
I've made pasta in the past by just rolling the dough using a rolling pin, so I know it can be done, but your arm might fall off. A pasta maker makes life sooo much easier. I used this one.
The pasta begins with mixing caputo flour, cocoa powder and salt. I'd like to discuss flours for a second. Caputo flour is finer in grind compared to all-purpose. It's actually kind of similar to cake flour in its consistency, though its protein level (about 10-12%) is similar to all-purpose flour. And since it's made of durum wheat, it means you'll end up with a strong pasta that isn't very elastic-like. It's worth seeking out for this pasta, but if you can't find caputo flour, all-purpose will work.
Continue Reading