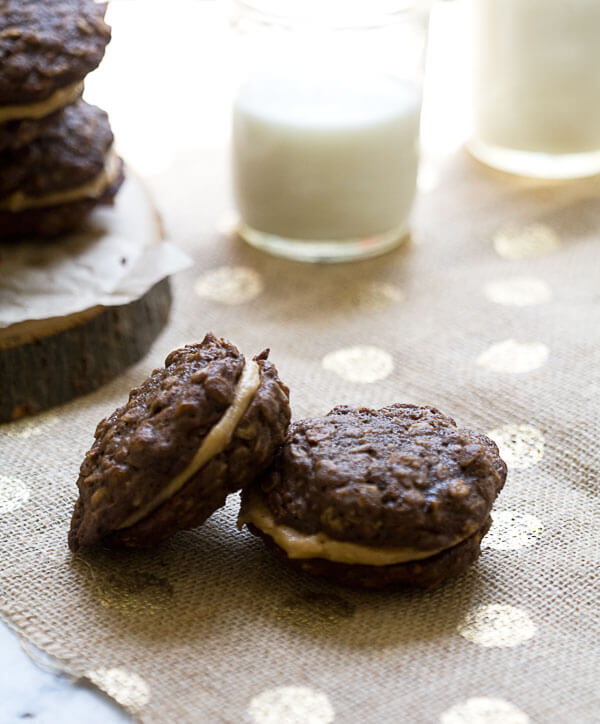 Sometimes I want to love what everyone else loves…but don't. Like, harem pants (my thighs don't need help looking larger – thanks) or frappuchinos (real coffee, please) or sparkly shoe clips  or Mad Men (boring). Peanut butter and chocolate is one of those things that the entire world LOVES. And I do, too.
It's the classic of classic combos. And there's good reason. Something magical occurs when chocolate and peanut butter come together. The clouds open, the symphony sounds, a Lisa Frank rainbow appears in the sky and smiles appear.
This cookie has chocolate, peanut butter, oatmeal and a good amount of salt all mixed into one.