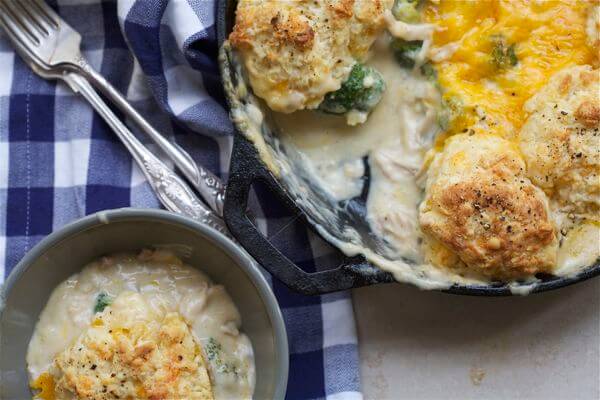 Oh hello. Hai. That giveaway was cool, eh? This cobbler is cooler, I think.
It has a lil' history. Every year when I was a kid, I'd request that my mama make this for me for my birthday dinner. I'm pretty sure it was the only American dish my mom ever cooked and maybe that's one of the main reasons I thought it was so cool.
My mom was given this recipe from a friend of hers who got the recipe from the side of a Campbell's soup can…in the mid-80s. There was nothing weirder and more interesting to me than soup going into a dish with broccoli and cheese. I thought it was the most delicious thing in. the. world. My mom would always serve it like a proper Latin woman – with rice. But today I paired it with some cheddar biscuits. And then called it a cobbler. A savory cobbler!