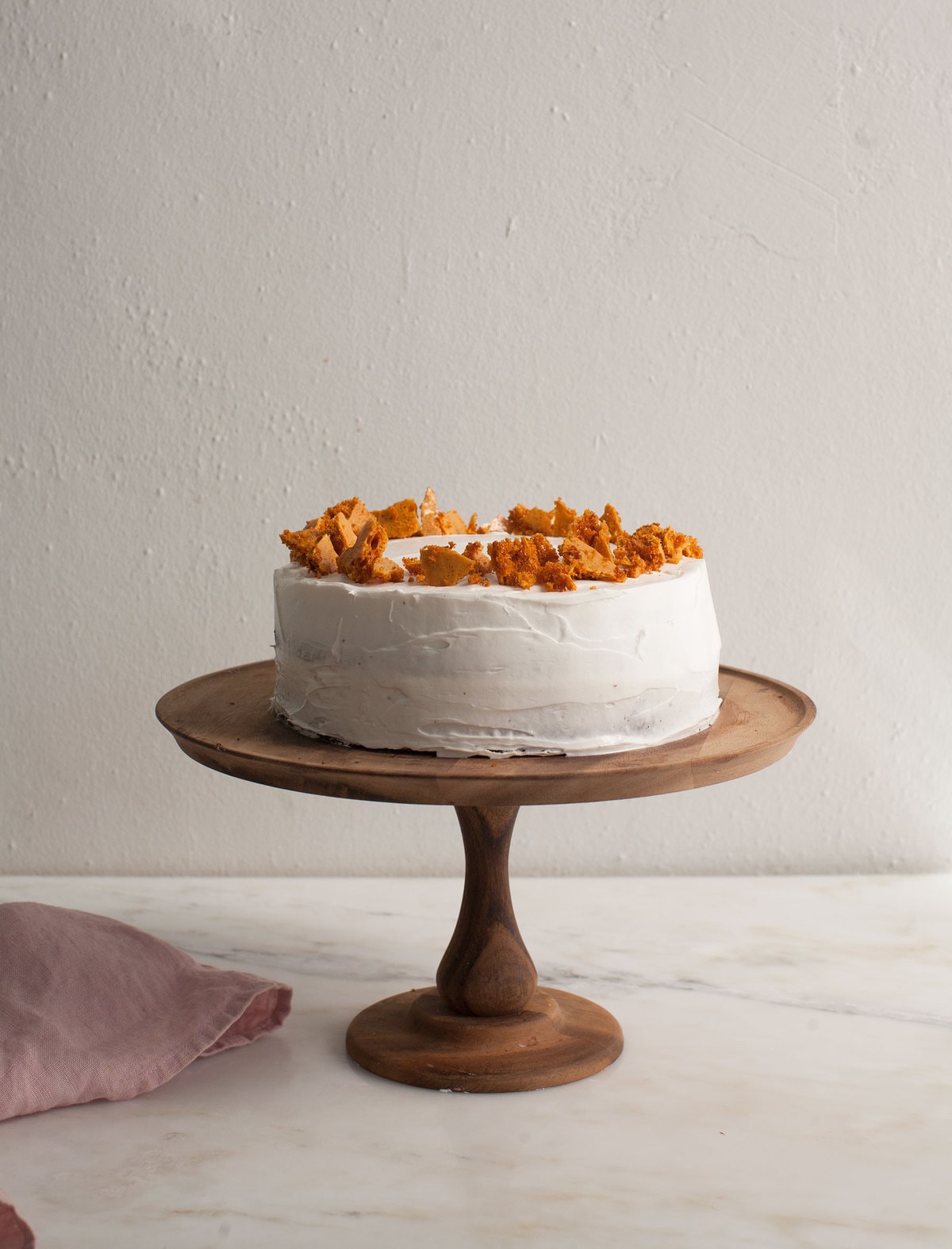 Autumn has finally arrived in LA and I'm rolling in it like a dog in recently fertilized grass. Yesterday I put on my fluffiest of fluffy socks, put Notting Hill on the TV and baked my lil' heart away—it was my favorite Sunday.
One of the things that has been on my to-make list forever is this—honeycomb! I don't think it's a big secret that I don't love corn syrup. I'll use it on occasion but I try and avoid it when I can; mainly because I hate the flavor. (I do love it in marshmallows though.) For me, corn syrup has this acidic flavor that hits me in the back of my throat that I don't love. This honeycomb doesn't have a drop of corn syrup, instead it uses honey because duh, that's what honeycomb should be made with!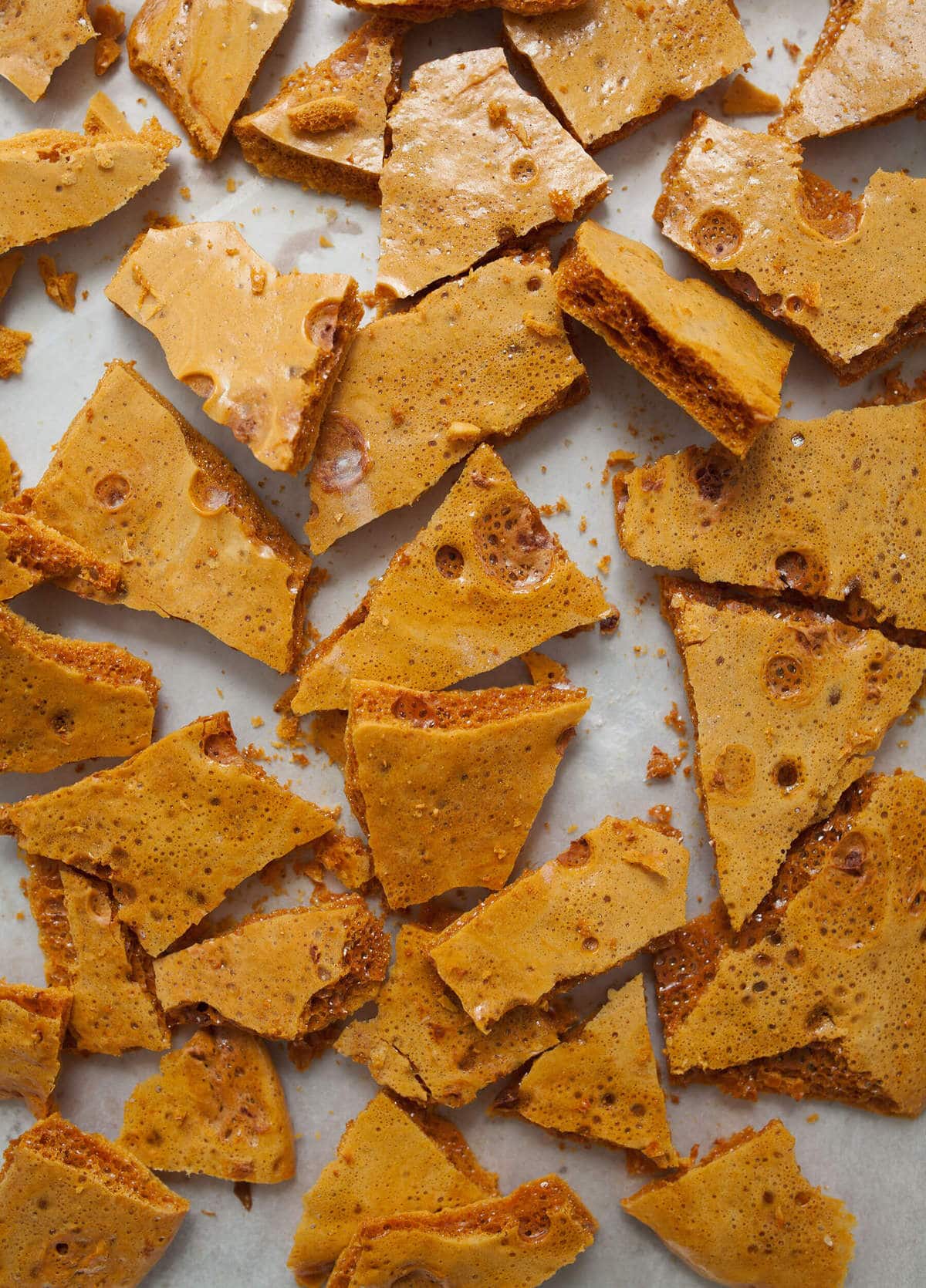 I used clover honey, but feel free to use wildflower or another type of honey that you like. I'd probably avoid raw, mainly because I haven't tried it that way and I want you to actually end up with something edible, breakable and delicious.
The honeycomb is cooked in a large pot (I used a 5-quart Dutch oven). When you add everything to the pot, you'll think it's a bit silly and it's way too big but when the baking soda is added, the whole thing bubbles up quite a bit so you want that extra space. SAFETY!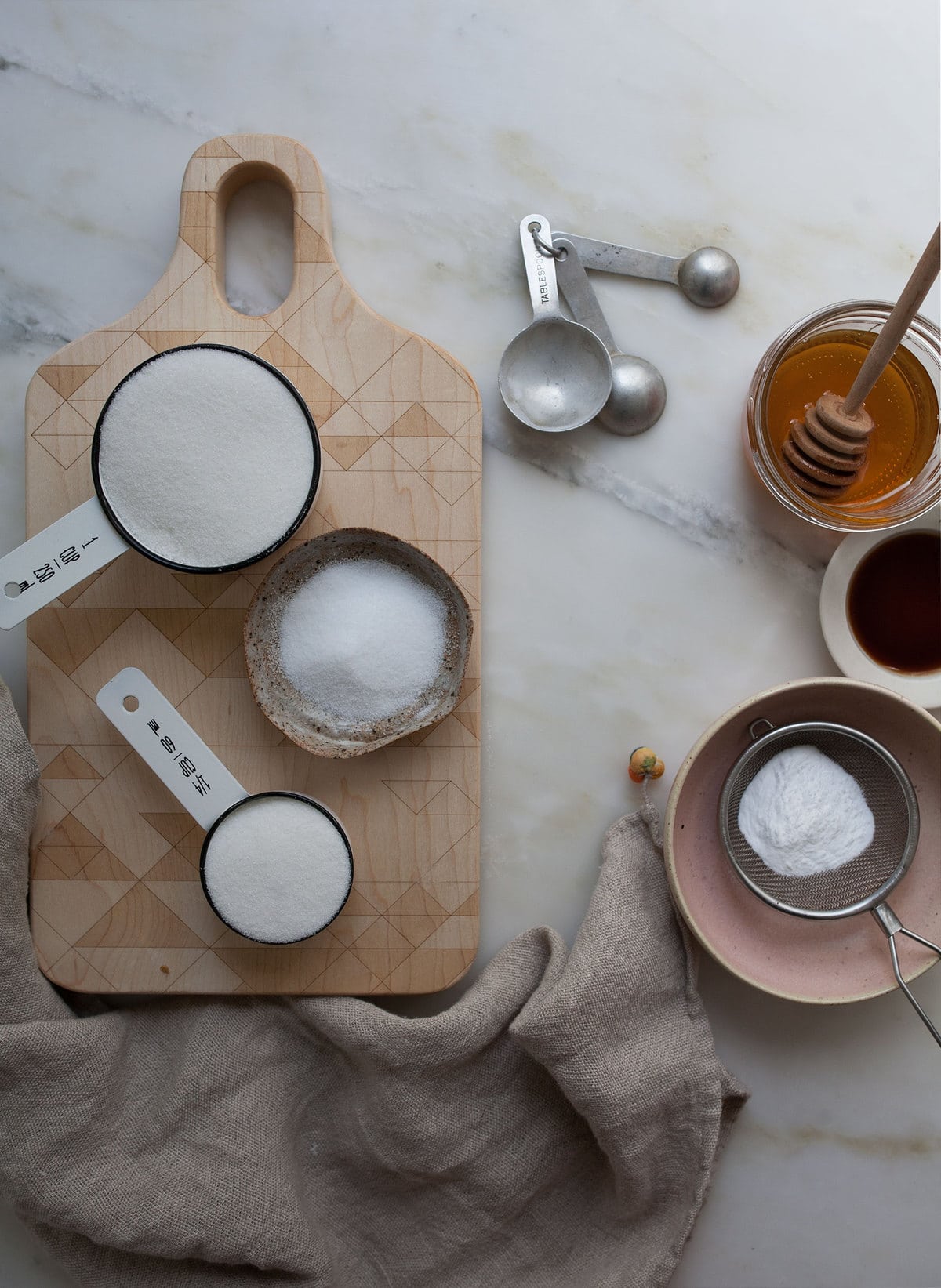 It really takes like 10 minutes to make. And after that you just transfer it to a baking sheet and wait for it to set, which is like a minute.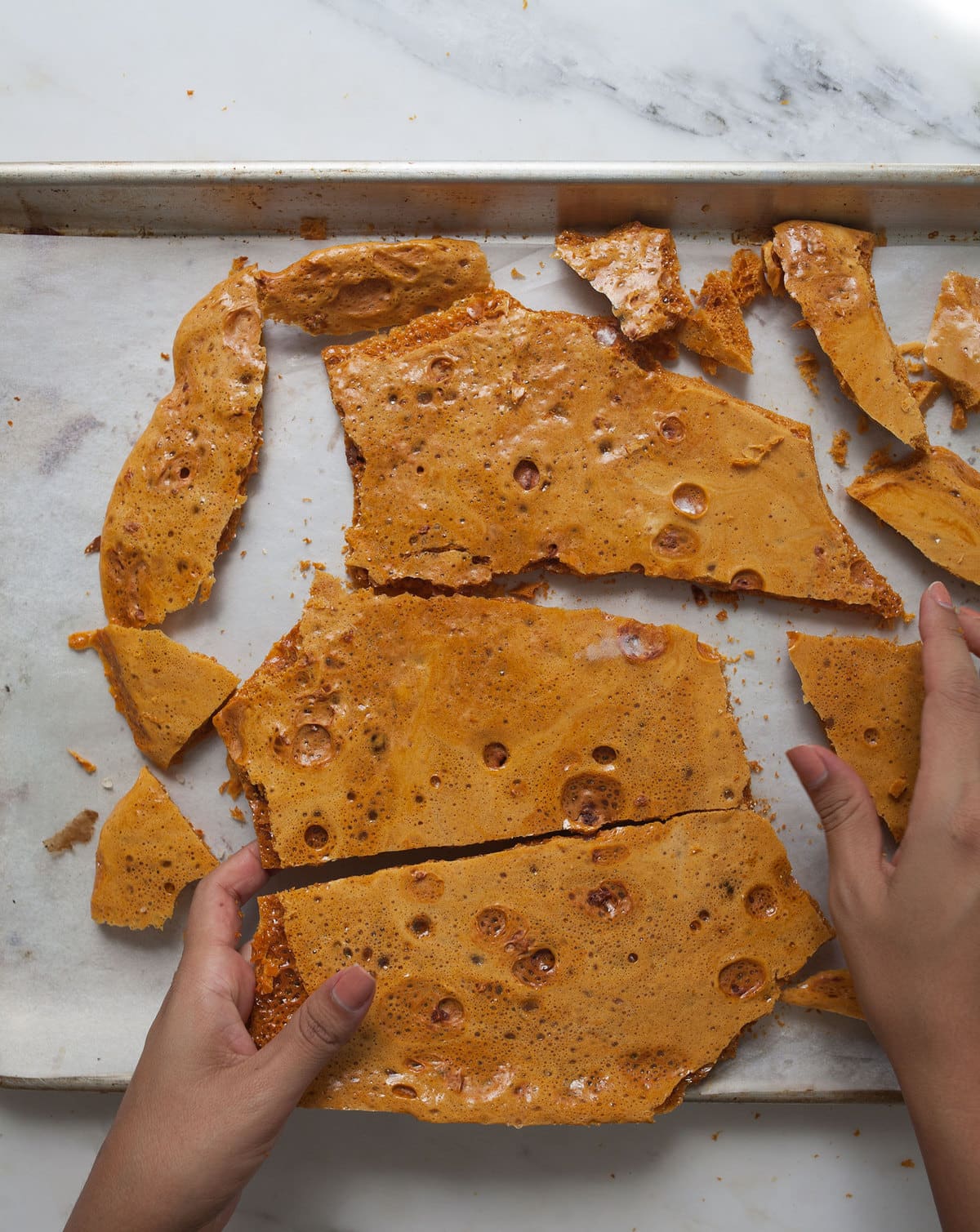 Continue Reading