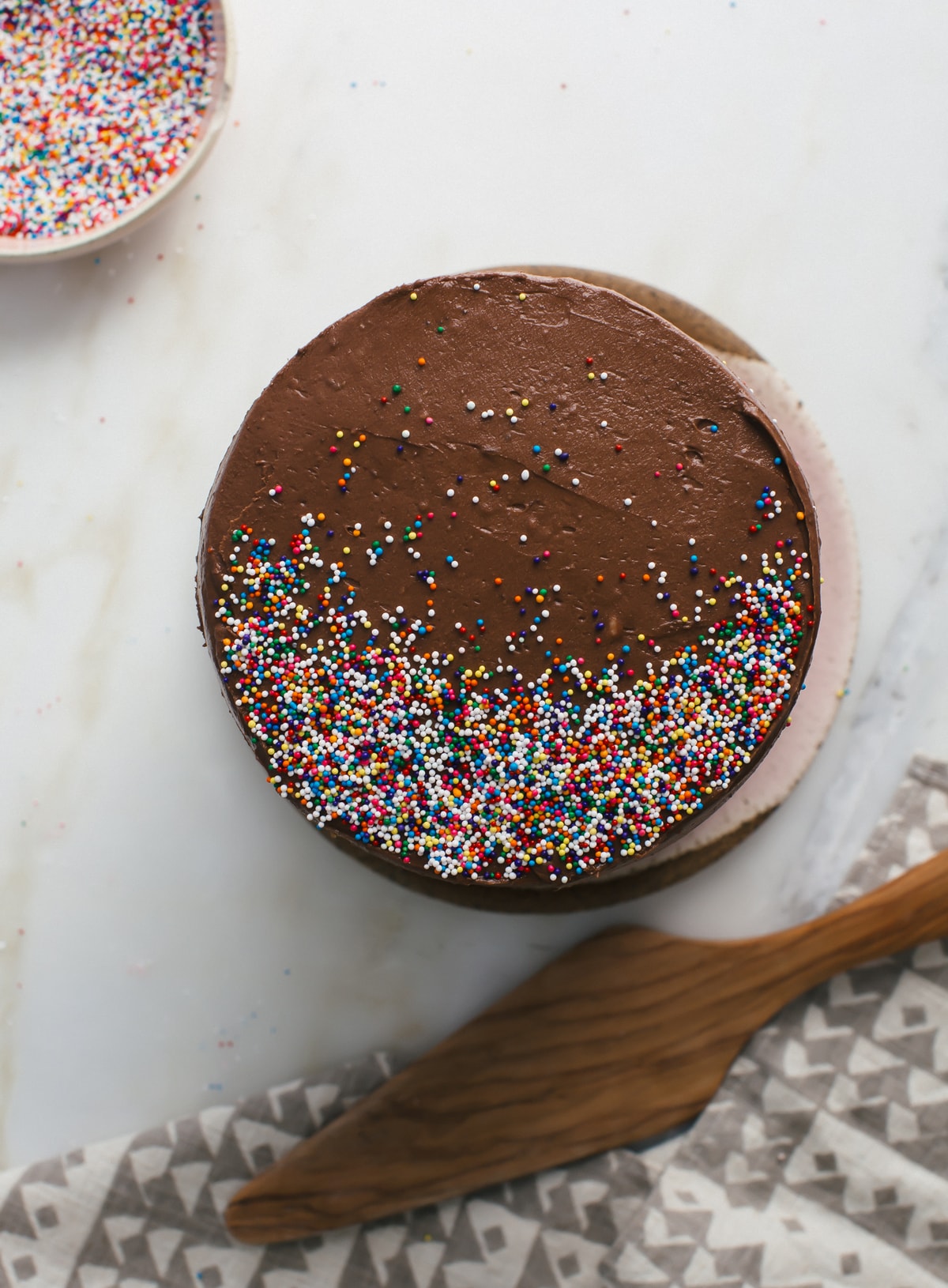 I know it's not your birthday but I made you a birthday cake. I'm guessing I probably have never wished you a happy birthday because there are a few of you and I'm not exactly sure when all of your birthdays are. And even if we were friends on Facebook, I never check it because it's filled with a bunch of people's kids from high school and random political rants that make my eyes roll back very far into my head, so FB isn't a reliable birthday reminder for me anymore. So….I figured I'd make you this cake and whenever your birthday shows up, you can just look at this post and know I'm wishing you a happy birthday!!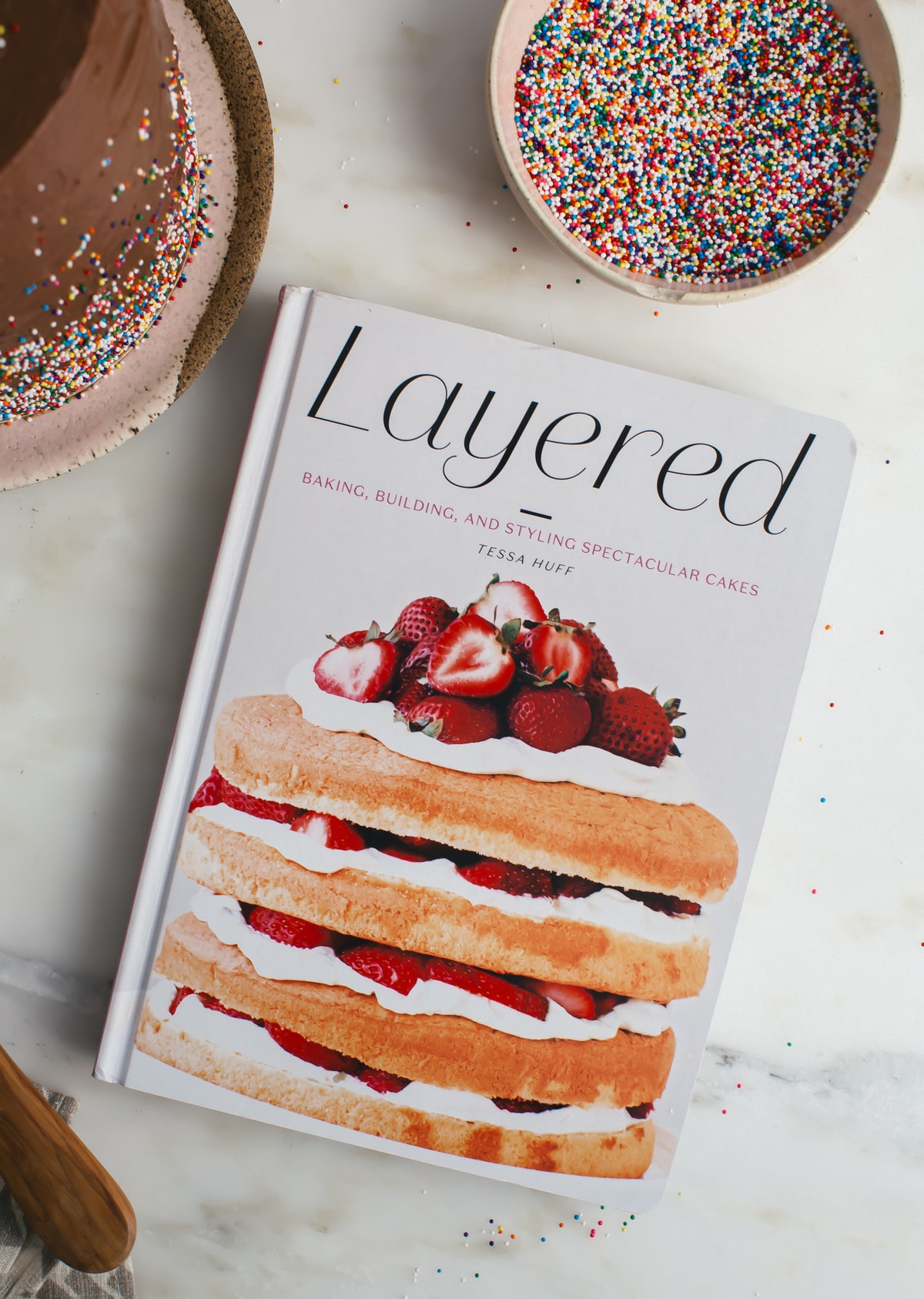 I love making people birthday cakes. If you follow me on snapchat (acozykitchen), you might've caught a glimpse of me making Josh's birthday cake. I wanted to show step by step how I was putting it together. And then I made the biggest mistake: I left the room. I came back and Amelia had somehow managed to get herself up onto the counter and eat half of it! Yes, nearly half. It was actually very similar to the cake you see pictured: a yellow cake with chocolate frosting (luckily i hadn't frosted it yet when she consumed a big chunk of it).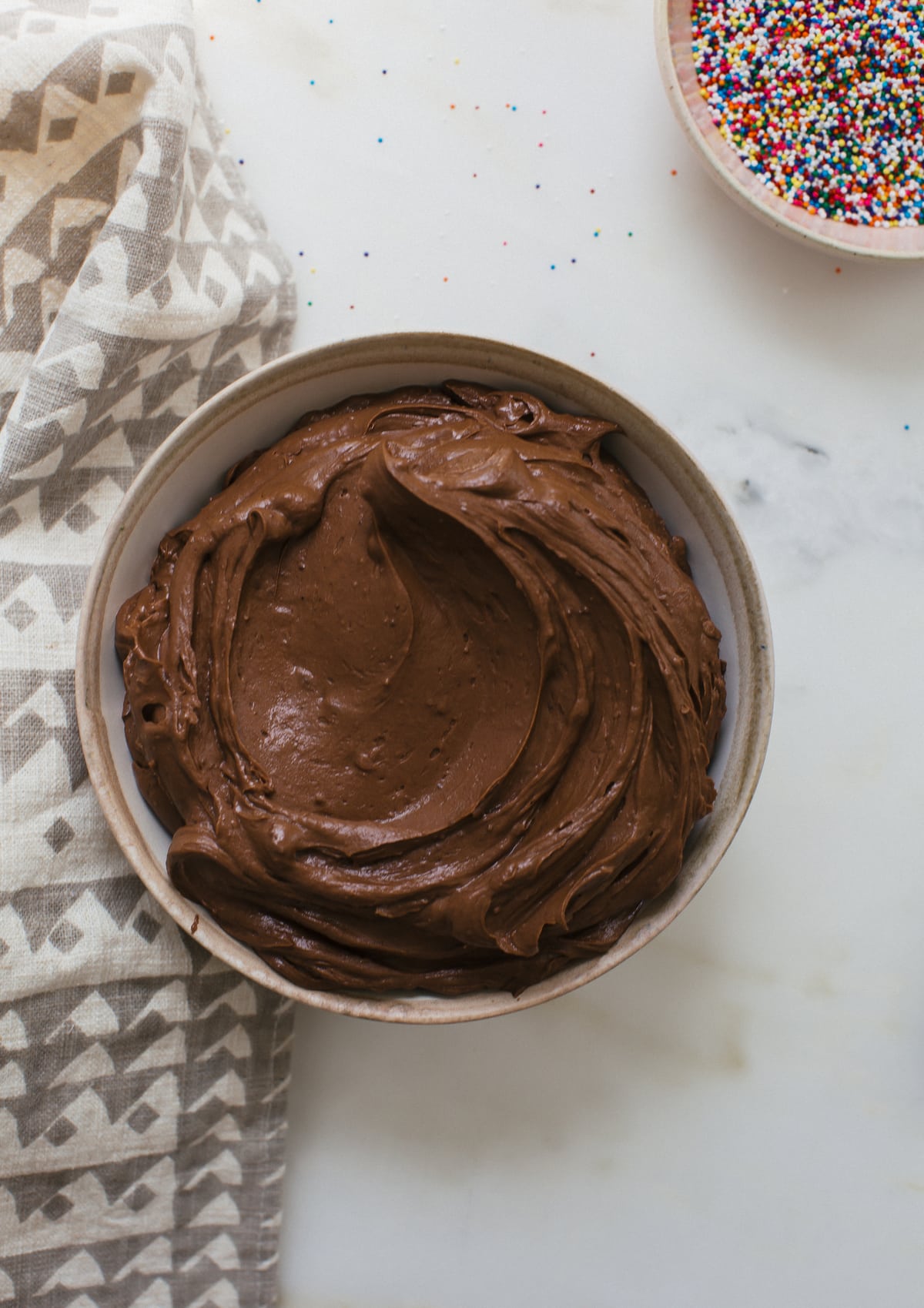 When Layered, I was immediately drawn to this classic. I figured I needed to give it another go, with Amelia far far away from it.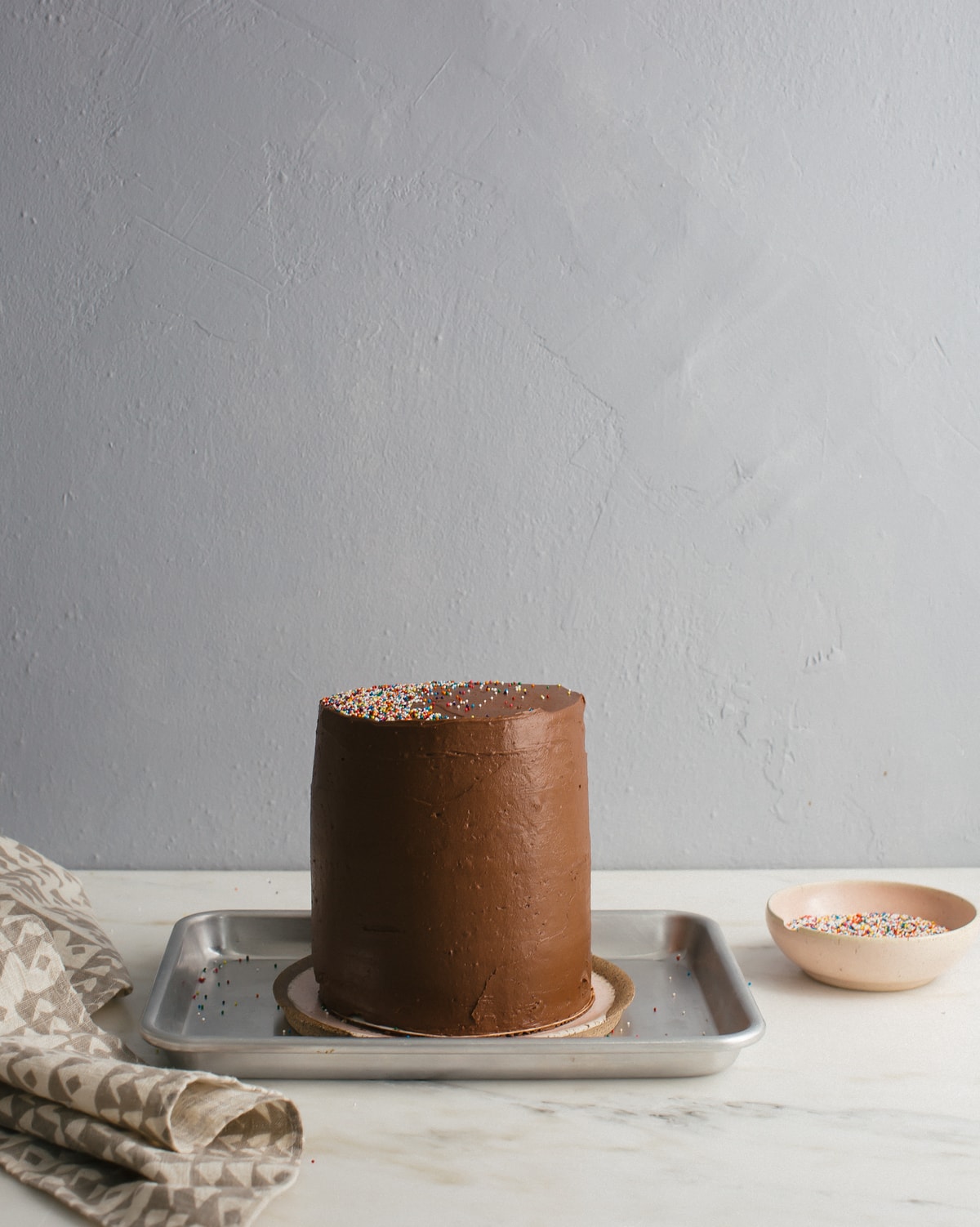 Continue Reading