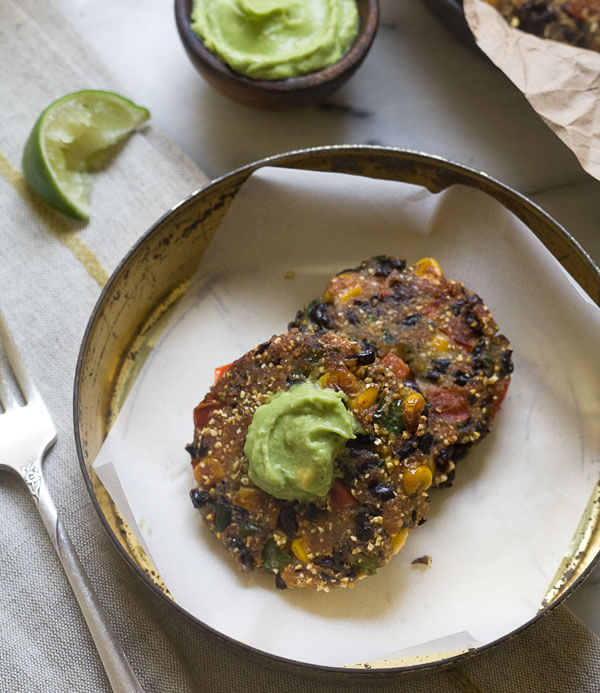 To all of you who entered the giveaway on Tuesday, THANK YOU! I read every single entry (and still reading–it ain't over!).
I LOVED hearing stories about your first cooking experience. Some of your stories were funny, simple, most involved grilled cheese, a lot of them were accounts of utter disaster, and some even involved pancakes! Others were sweet, visceral and really really beautiful. Some of your memories involved grandparents, parents, aunts and uncles who are no longer with us but left such an enormous impact on you and your relationship with cooking and food. Thank you for sharing these super personal stories. I loved reading them. I cherish them. I hold them close.
Today I'm sharing a very savory, non breakfast-ey recipe from the book. Coming up with 72 pancake recipes is a lil' tough, so when I got to the dinner portion, I included all sorts of "pancakes." There are patties, fritters, savory popovers, arepas and huaraches. I love these Spicy Black Bean Cakes. They're really simple to put together, hella flavorful and they're gluten-free! Woohoo! Oh and the Avocado Buttah is delicious.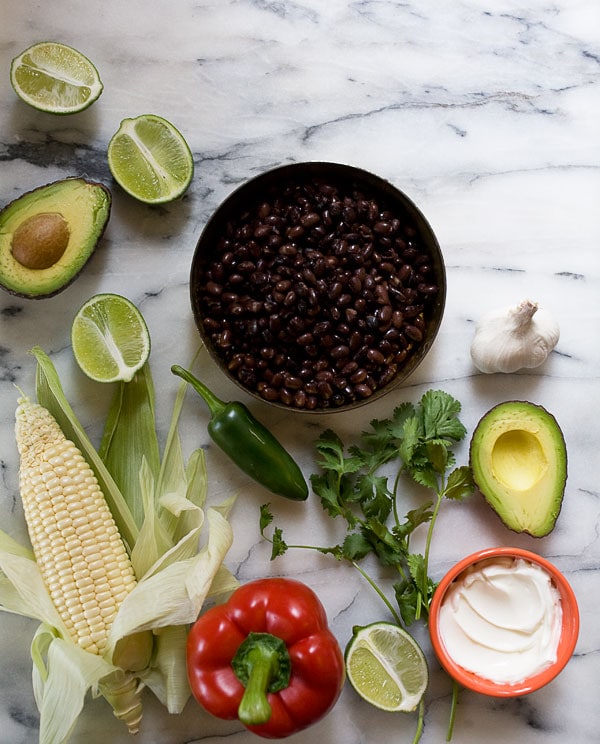 Continue Reading