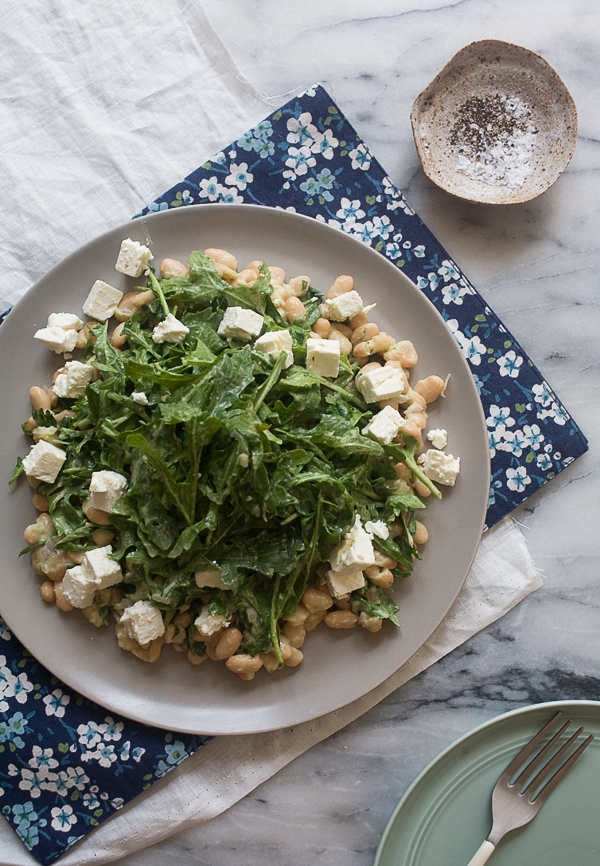 This is another installment of Adrianna Loves Butter But Is Eating Healthy-ish. Spring produce motivates me to eat greener, brighter things.
On Monday a pound of arugula (a pound!! that's a ton of arugula) was dropped on my doorstep and I immediately went into brainstorming mode as to what to do with it. I have pesto and soup and a few other things planned for that arugula, but first, a salad!
Since we're not exactly in full on Spring-mode yet, I wanted a salad that felt comforting. Something that you'd still want to have on a cold-ish day. There are a bit of beans that help with that, some feta for its wonderful saltiness, some mint and Italian parsley for flavor and the usual suspects of zested garlic and diced shallot.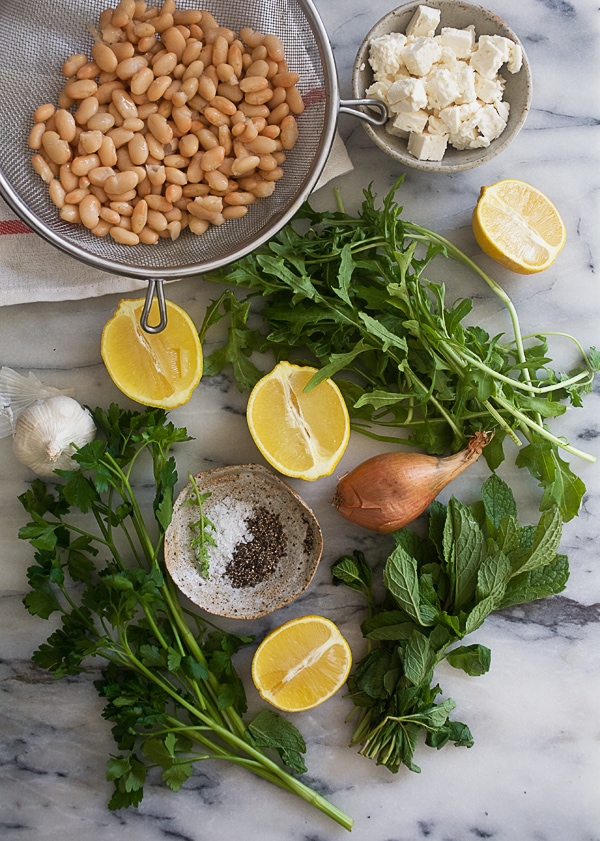 This salad isn't chock-full of unexpected ingredients or combinations that are unusual or particularly interesting. It's just a good tasting salad.
The internet LOVES weird combos and cheese oozing out of the sides of things. And that's ok, I do too. But sometimes, I like simple and familiar. This is a friendly salad.
The dressing might be my favorite part. Eating healthier has been a lot of me having to re-teach myself how to cook. I can't do the things I did in the past (read: put butter in everything). A little cleverness goes a long way.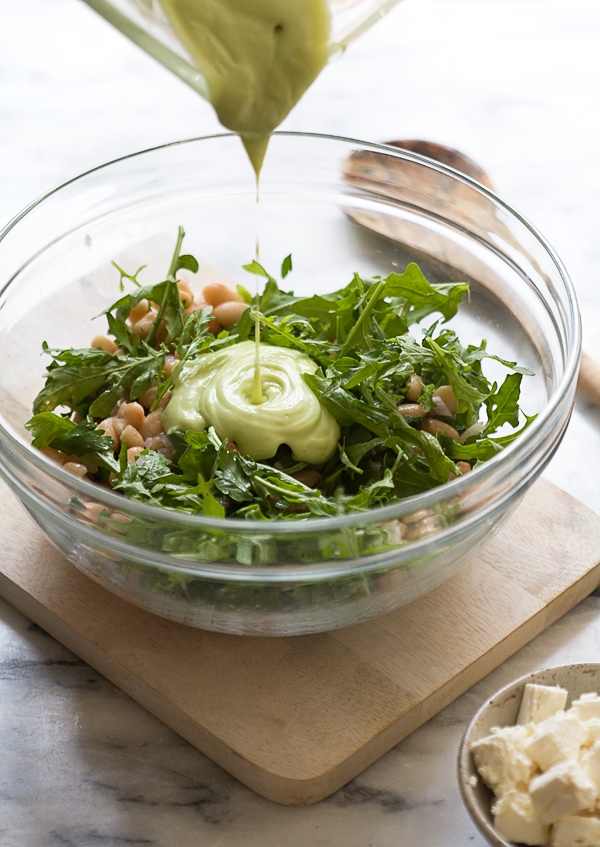 Continue Reading