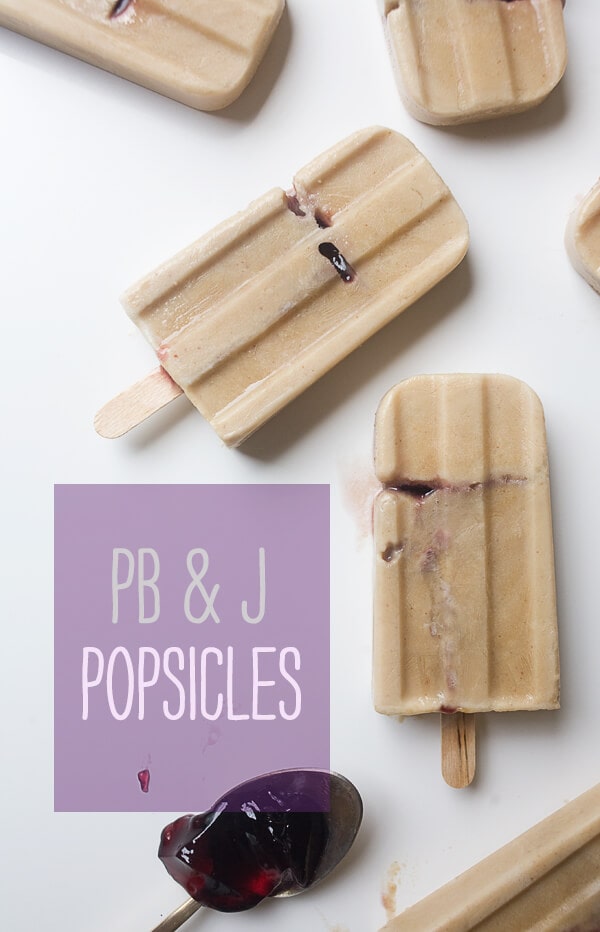 This week is popsicle week on internets, if you haven't noticed. My friend and fellow lover of reality TV/gifs, Billy, is hosting popsicle week for the second year in a row (last year I made these Cherry Lambic pops, which are still a big favorite of mine). To see a big list of all the participants and delicious popsicles check out his blog, Wit & Vinegar.
This year I teamed up with Almond Breeze to bring you your favorite childhood sandwich in popsicle form. That may sound weird but I can't sing the praises of frozen peanut butter milk enough. The almond milk mixed with sweetened and salty peanut butter is like heaven. I could drink it by the glass, and I plan on doing so in the future, but I think my favorite version of it is in frozen form.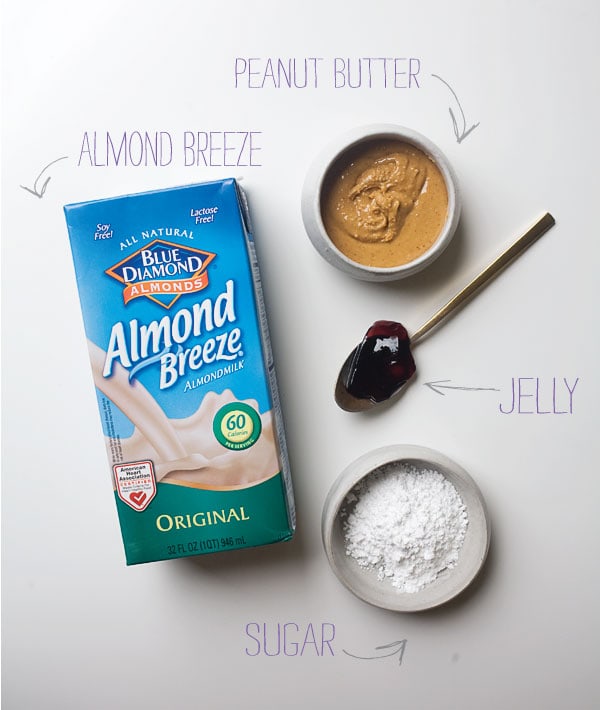 The concord grape jelly needs to be added sparingly, almost like how I prefer my PB&J sandwiches. I always make my PB&Js with a slight smear of jelly and a TON of peanut butter. Sloppy PB&Js were not my thing.
The almond milk marries so well with the creamy natural peanut butter. And both of them freeze really well.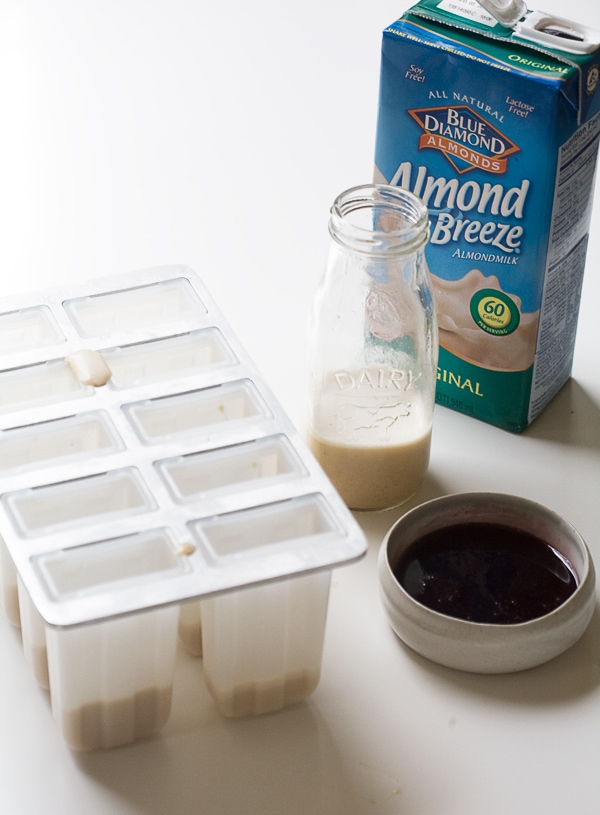 Continue Reading