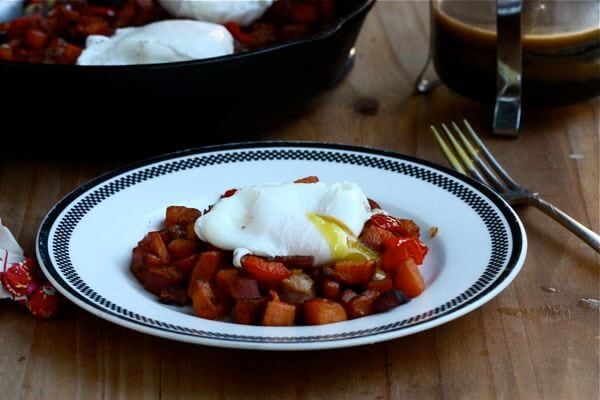 This week mini-life lessons were just flying all around me. Wanna hear 'em?! Of course you.
1. If you go to the movies with a boy and he ends up eating ALL of your Sour Patch Kid–that you specifically wanted to buy yourself so you didn't have to share–and you find yourself annoyed, he's not the right dude for you. You should WANT to share your Sour Patch Kids, you know?!
2. I just watched Clueless for the bajillioninth time and just realized it came out in 1995…WHAT?! That's SO long ago. How is it still so amazing?! How are the clothes still relevant?! How do I STILL know practically every line in that movie?!
3. I call my mom too much. The woman has been out of the country for a week and I've reached for my phone to text/call her, like, a million times. It makes me feel like an orphan. So now I just email incessantly. And I've tried to call my dad to talk…but he just presses ignore, I think.
4. Don't get addicted to those San Pellegrino Aranciata orange soda things. I've bought two six-packs in the past two days and now I'm kinda poor. Don't go poor because soda. That's just silly. Everyone knows if you're gonna go poor because of anything it should be because of shoes.
5. Sweet potatoes aren't yams. But yams are sweet potatoes. WHAT?! Good gracious, USDA, do you understand how confusing you're making me/the entire country?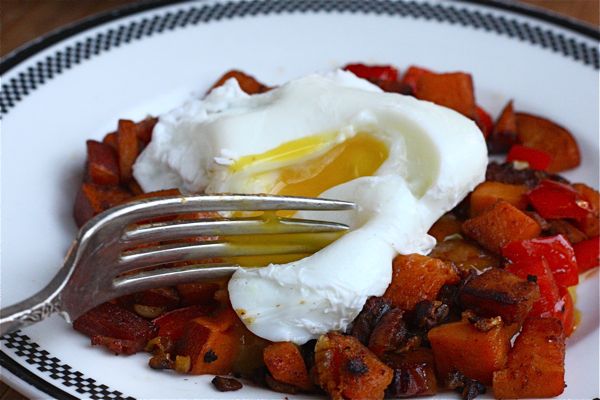 C'est la whatevsies!! I say we give them a new name.
Sweet potato is kinda boring and obvi, no?
Clementine potato? Tangerine potato? Creamsicle potato? OMG! I have it:
Aranciata Potato.
It's like if my San Pellegrino orange drink obsession and a sweet potato did it in the back of a car. And had a child. It would totally be a Aranciata Potato.
Now that we've settled on the future of sweet potatoes/yams, let's talk this hash.
This magic starts with lardons. Basically lardons are slab bacon cut up into 1/4″ cubes. They're kind of like bacon bits. But bigger. Kind of. Not really. Why is life so confusing!?
No but really, lardons are just slab bacon cut into thick bits. That's all.
It's starts with them getting crispy and well cooked.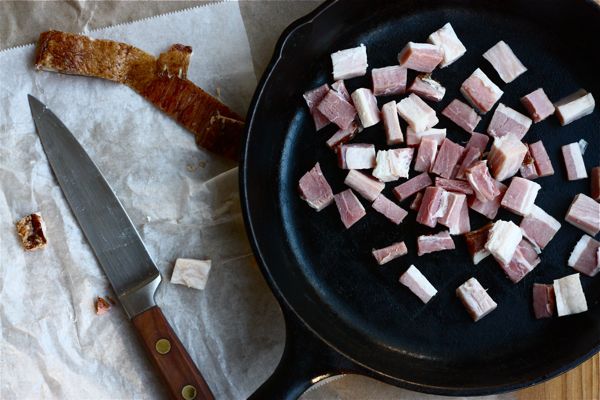 I then cooked the sweet potato and onion and added a few spices. That cooked up in about 20 minutes. I added the red pepper and garlic and lardons back, poached a few eggs…and BOOM! delicious breakfast.
Pro tips:
If you wanna make it veggie, leave out the bacon.
If you wanna make it vegan, leave out the bacon AND egg.
If you dig spicy, add a dash of cayenne or hot sauce. I bet it'd be major.
Anyway you choose to spin it, it's super easy and amazing.
And P.S. That whole Sour Patch kids didn't happen to me. It happened to my best lady friend. I would never eat Sour Patch Kids. Those things create too much saliva and I start gleeking involuntarily. #disgusting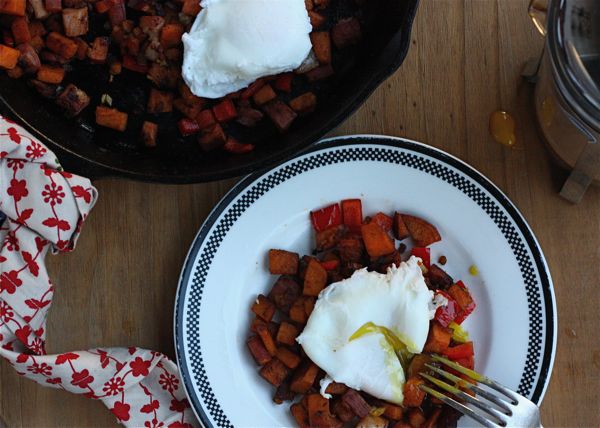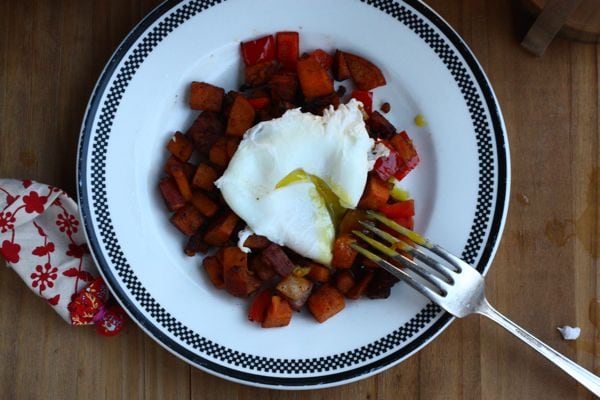 Sweet Potato and Lardon Hash
1/2 pound slab bacon, sliced into 1/4-inch sticks
Olive oil
1 sweet potato, cubed
1/2 yellow onion, diced
1 teaspoon cumin
1/2 teaspoon paprika
1/8 teaspoon salt
1/8 teaspoon pepper
1/2 red bell pepper, diced
2 garlic cloves, minced
3 eggs, poached
In a cast iron skillet (or any skillet), over medium-high heat, add the lardons and cook for 4-5 minutes, or until thoroughly cooked. Using a slotted spoon, remove the lardons and transfer to a paper towel to drain. Set aside.
Add a tablespoon of olive oil and when hot, add the sweet potato and yellow onion. Add the cumin, paprika, to the sweet potato mixture and mix. Stirring regularly, cook for about 15-20 minutes, or until sweet potatoes are cooked. Be sure to give the largest cubes of sweet potato a taste to make sure they're thoroughly cooked.
Add the red bell pepper to the skillet and cook for 2-3 minutes. Next, mix in the minced garlic and cook until it becomes fragrant. Taste for salt and pepper and add what you think it necessary.
Place over low heat to keep warm while you poach the eggs. Add the lardons back to the hash and toss. Top with 3 poached eggs and serve.
Serves 2