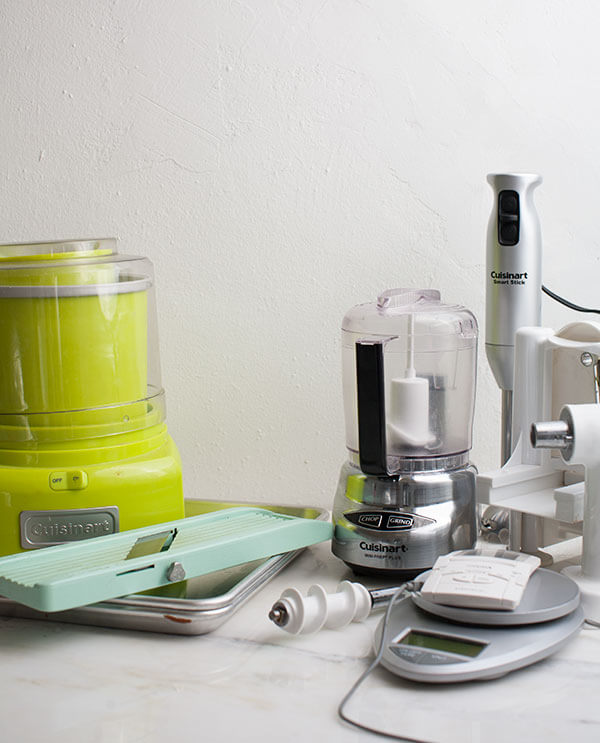 A few weeks ago, I piled a bunch of the kitchen items I use on the regular to share with you all. When I did so, I felt like I had way too much for one post, so I figured I'd break it up into two posts. It also bought me some time to buy some new baking sheets because the ones I was using were not ok.
It's like when you're wearing a pair of white socks with heels that are stained even though they're clean and then when you take off your shoes for bowling (or something like that), you feel the need to explain and be like, GUYS, THESE ARE JUST STAINED LIKE THIS!
Exactly like that…but with baking sheets.
Here is the rest of the stuff I love and can't live without.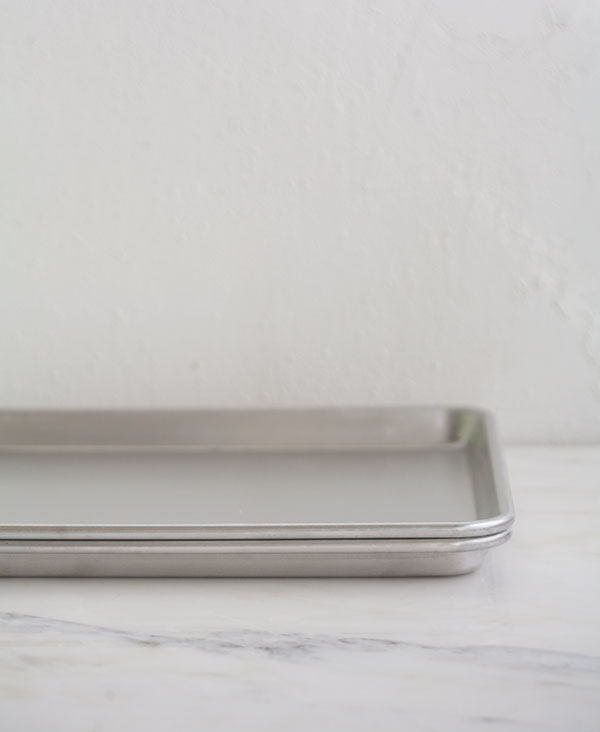 I like the baking sheets that are labeled "half sheets" and have a 1-inch rim.
I never use cookie sheets because I try to avoid having kitchen supplies that have only one use. Try roasting veggies on a cookie sheet, stuff will be all over your oven. Dumb invention, in my humble opinion.
This mandolin is super simple and I LOVE it. It's a Japanese benriner mandolin. My parents have a super fancy one from another name brand that has a million parts, but the one you see here has a sharper blade and is much more straight-forward.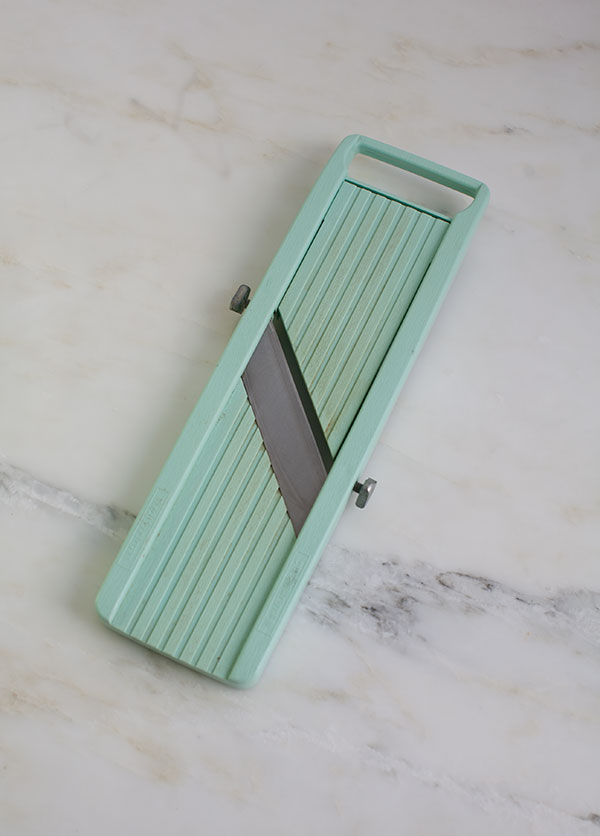 I use these two things probably the most out of everything in my kitchen.
This digital thermometer is magnetic so it sticks to the stove or fridge. I can set alarms when something reaches a certain temperature, which means I can walk away and not worry about a custard over cooking. And it's super inexpensive.
Same goes for this digital scale. It's simple and easy and cheap and actually very accurate.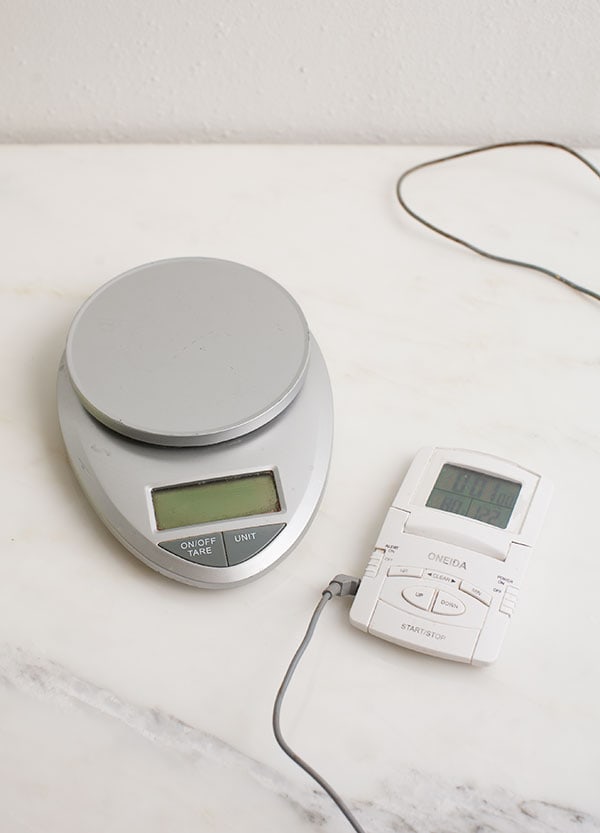 I love this little food processor. It's the perfect size for hummus or doing other small jobs that I often use it for. I don't use a food processor a lot so this compact size is ideal.
I looove my hand immersion blender. I'd be lying if I said I used it all the time but when I do, I'm always like, this is so dang handy.
Oh this ice cream maker. I've had this one for a few years and it's great…mainly because it's a bargain. I've contemplated getting this fancier one, from Breville, that chills the custard base really quickly, but I'm not sure I can justify the expense and the space.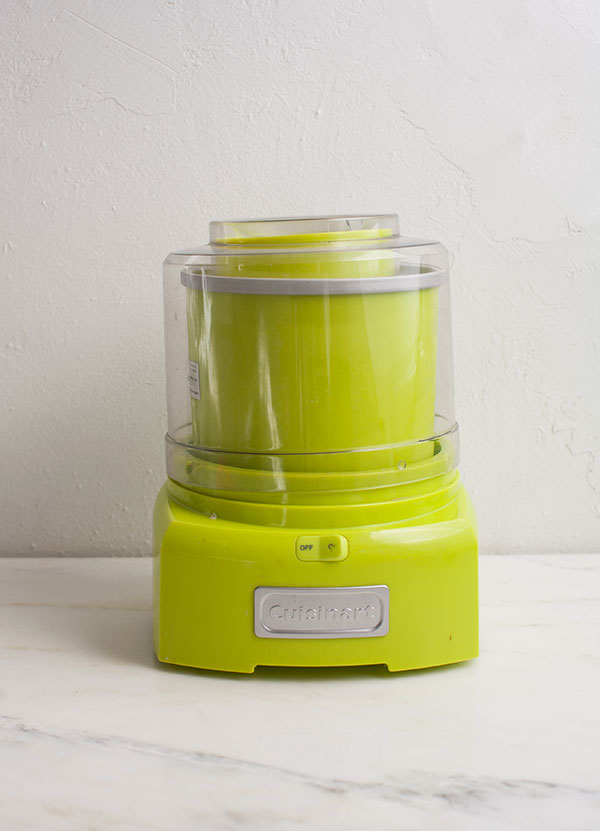 I use this 2 1/2-quart Le Creuset Sauce Pan a ton. It's the little pot I use to make rice for myself, custard bases for ice cream and soup for one. It's my absolute favorite!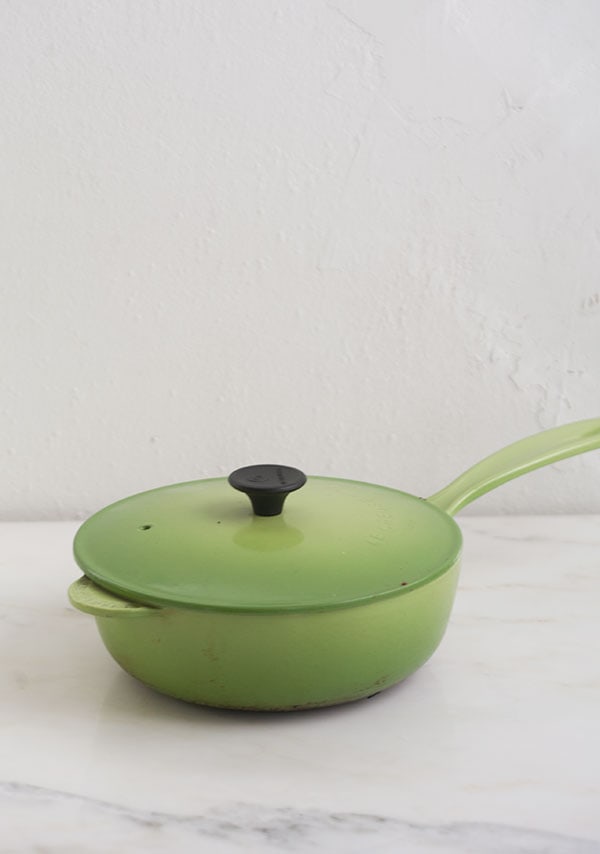 Here are a variety of tools I use, too.
Lime squeezer. I have no interest in an electric juicer. I don't have the room and cleaning that thing is soooo annoying. I like this simple contraption way better. The only downside is now I want one for oranges and lemons. I wish there was a way for all of them to do a variety of citrus.
Small sieve. I have a few sizes of sieves but this small one comes in handy the most when I'm making cocktails. It's ideal for straining pulp–not a strand gets through it!
Bench Scraper. Really great for moving around dough. Also, makes cleaning up your work surface super simple. Scrap, discard and keep it moving.
Ice Cream Scoopers. I have ones like this one in several sizes but I couldn't find the other two sizes I use. I'm convinced Amelia got a hold of them and hid them. (I blame everything on her.)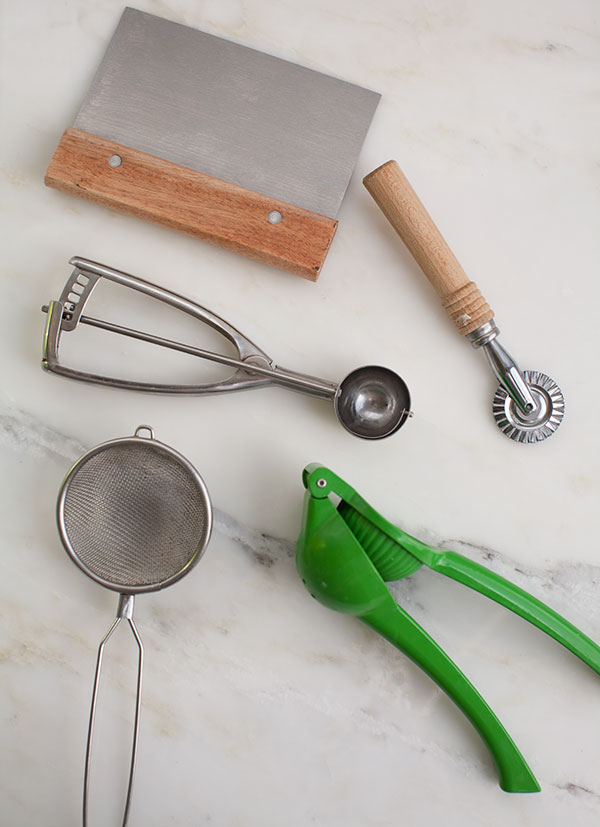 Of course, I can't live without this Spiralizer. It's so fun and healthy.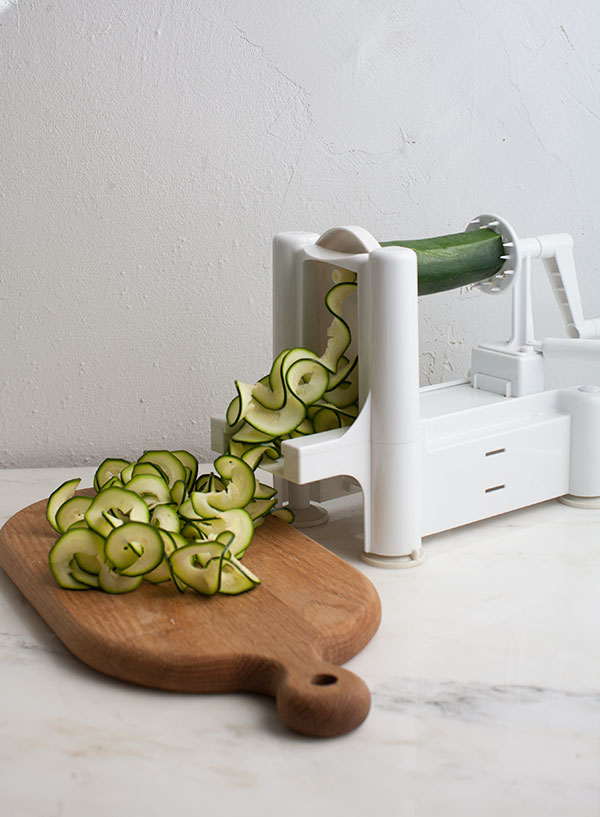 Lastly, a new addition, meat grinder attachment for my Kitchenaid Mixer. Expect sausage recipes this summer! GET EXCITED! I know I am.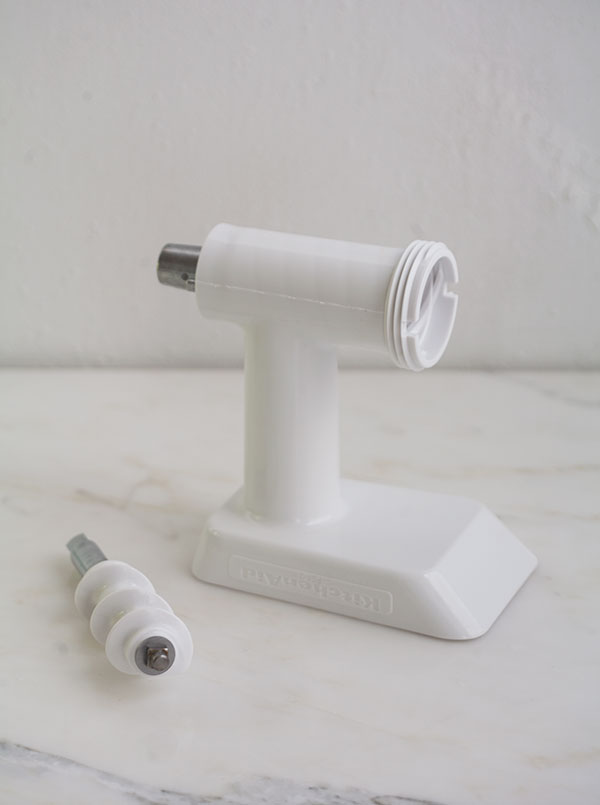 Am I missing something? What are you guys loving?
In case you missed it, here's Part I of this post.