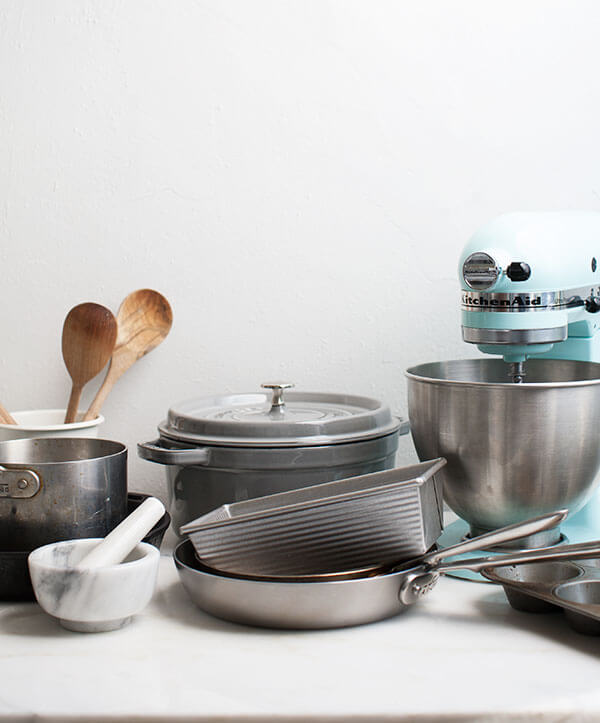 I get this question a lot: What should I buy for my kitchen? What do you use? What's worth splurging on and what's worth getting the average stuff on?
Well, after years of running this blog and cooking nearly every day, I feel like I'm finally at the place to really give my two cents on what's important and what's not. I thought of really scrubbing all of my pots and pans for this post but you know what, this is what they look like because I use them A LOT.
When I took all the stuff out of my cupboards and put them on this table it was kind of a lot of stuff, so there will be a part dos, but here's the first round-up of my favorite kitchen stuff!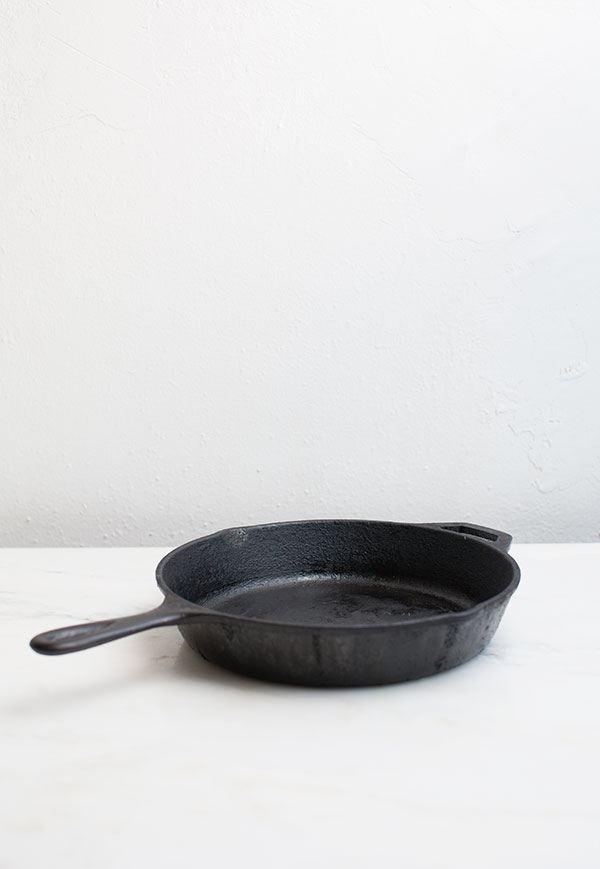 The one kitchen item every single person should own is a 10" cast iron skillet. I bake cakes in this and sear steaks and make pancakes and fry things. I literally use this nearly every day of my lil' cooking life. The best part about it is that it's $15 and it will last you decades.
Skillets and Sauce Pans
I want them in every size, but these two sizes of sauté pans (8-inch and 10-inch) are great. I also use this 3-quart saucepan a whole lot. I use it to make the bases of ice creams, to make sauces, as the bottom of a make-shift double-boiler and I use it to make soup for one. It's a good size. These pans are All-Clad and yes, they're pricey, but worth the splurge. I also have found that Sur La Table's brand is pretty good, too.
Oh and fun fact, most of my All-Clad pieces came in a set, which I purchased off Craigslist from some comedian dude who couldn't pay his rent. His mom had gifted him a set and he didn't cook so I scooped them up for a steal!
The only item here that was given to me. I spent years coveting one and when I finally started using it, I realized why they're so important. I use this probably the most, only second to my cast iron skillet. I'm talking soups, stews, cassoulets and I use it for deep-frying, too. And it's pretty enough to go from the stove to the table. If you're looking for something cheaper, World Market has pretty good-quality Dutch ovens. Oh and again, Sur La Table's brand is also really well made.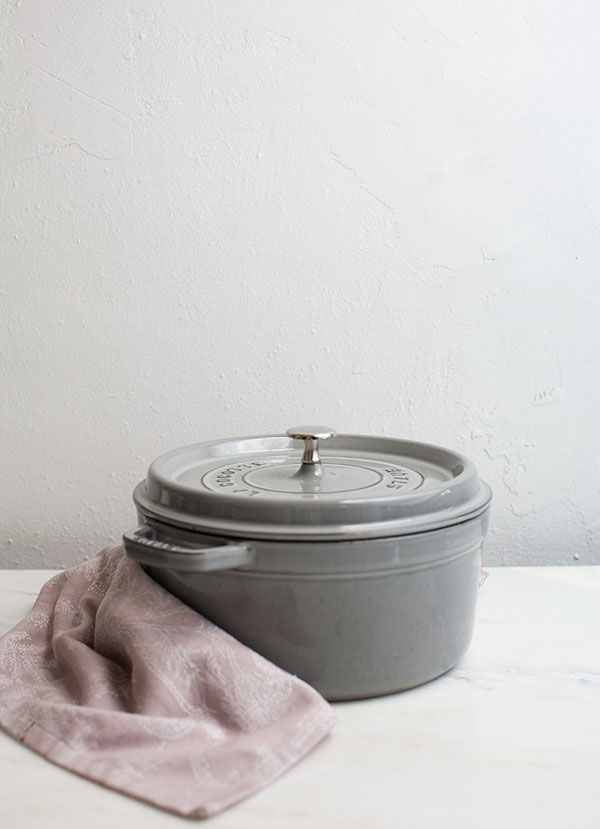 Never let anyone tell you an appliance will change your life. It won't, ok? I went years, YEARS without owning a stand-up mixer. And you know what, my cookies came out JUST fine. I used a hand-mixer and whisked the dough instead of using a paddle attachment and it kinda all worked out ok.
Having said that, there's nothing like it running, doing its job, and me being hands-free to do other things. It's really great in the multi-tasking world. And don't get me started on doughs. The dough-hook alone makes it all worth it.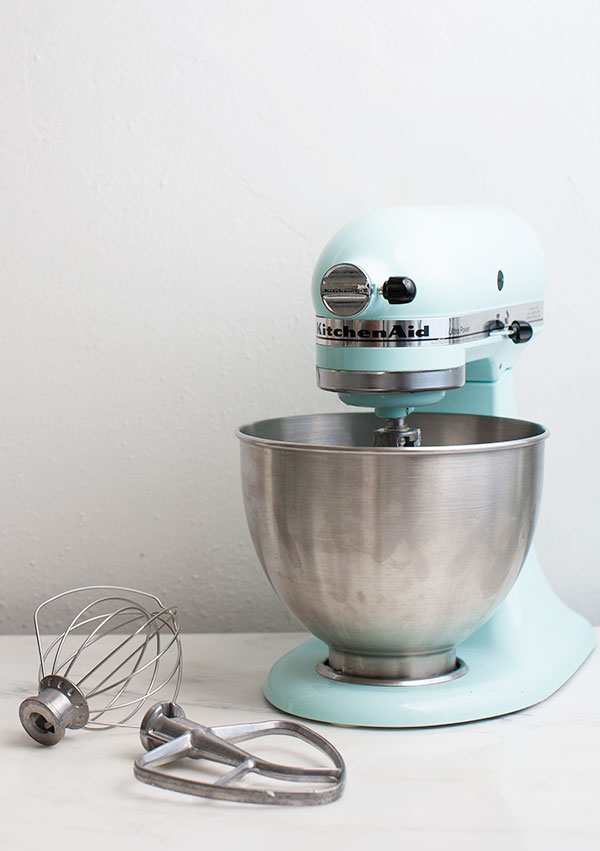 Silicon Spatulas and Wooden Spoons
Just FYI, mine aren't all that cute. I usually get them when they're on sale at TJ Maxx or Marshall's. And I kinda don't care. For me this is definitely not a splurge-worthy item. If it's silicon and bendable then cool. I don't need anything fancy. I do like alternating sizes, though. The small ones come in handy!
Whenever I see wooden spoons I think of that bit in Blood, Bones & Butter when Gabrielle Hamilton talks about her mother's oily spoons that she uses for mixing everything. I feel the same way about mine. I use them for everything! And I love them dearly. And like silicon spatulas, I don't need them to be fancy.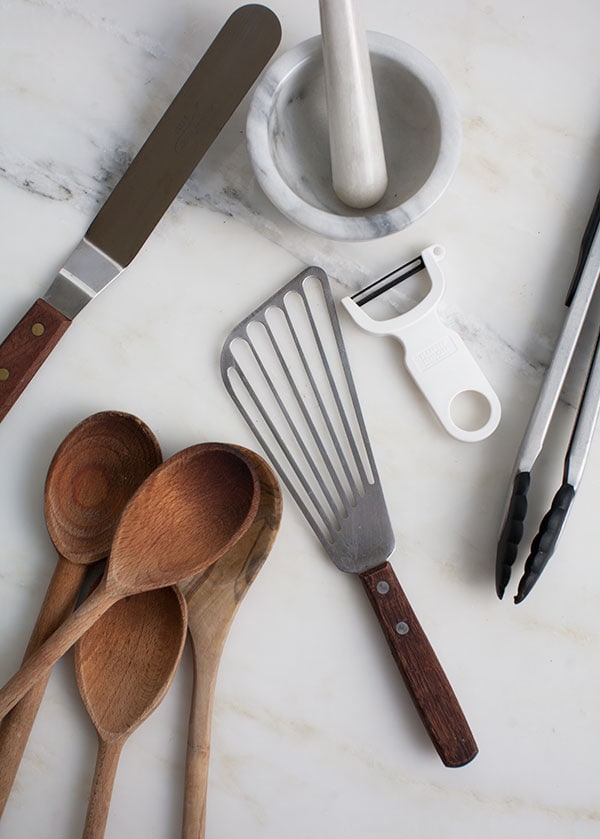 I use my fish spatula for lots of things not pertaining to fish. I use it for moving fragile things, or when frying fritters (because oil can fall in-between the slits) and of course, I use them when searing fish. And in this instance, I don't use fancy either. Just a $6 fish spatula will do.
The best veggie peeler EVA. So good and like $4. Those old-school ones from back in the day are terrible compared to this one, promise.
Most commonly used to ice a cake, but I use them a lot for doughs. Like, if I'm making pie dough, and cut up slits for a lattice, I'll often times use an off-set spatula to move the pieces around. It's useful for getting under sticky doughs like that. Oh and cookies. I use them for moving cookies, too.
No need to explain. Again, not fancy. Just normal ones are fine, but I do like the ones that have rubber on the handle so they don't get hot.
I mainly got this because I think it's pretty, but once it was in my kitchen I started using it all of the times. I use it to grind up spices or nuts or anything that I'm too lazy to dirty up my food processor for. It's amazing and beautiful-looking.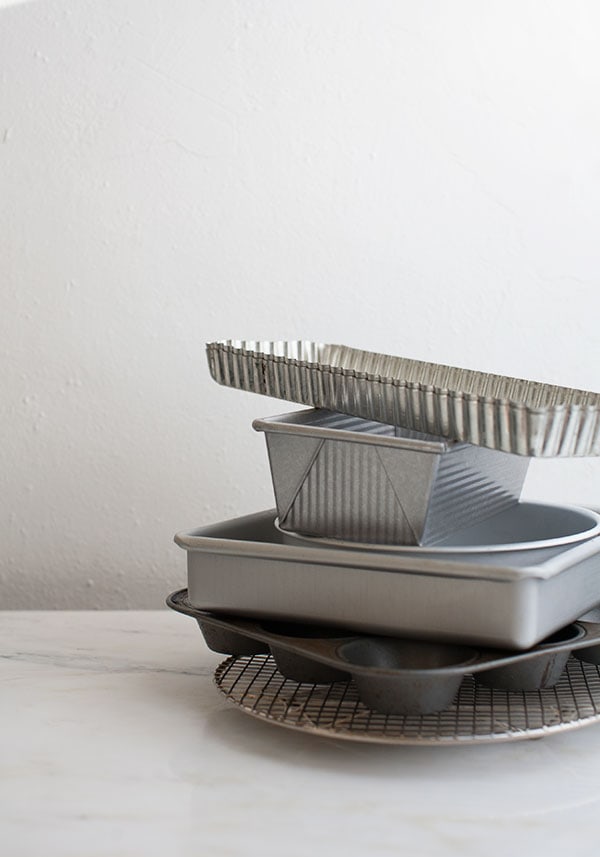 Various Baking Items
I prefer an 8×5-inch loaf pan and I like the ones that are very square–no round edges!
Definitely not a necessity but oh so pretty.
I use this 8×8-inch cake/brownie pan surprisingly A LOT. I'm not sure what this brand is. I got it at Surfas in LA; the one you see linked is not the exact one but one super close to it in price and quality.
Taking out all of my baking stuff reminded me how much I use them and that maybe it's time to get a new muffin tin because this one is a little gross, but OH WELL. There's nothing fancy about this one because it's a damn muffin tin, you know.
I used to own like ten (I'm not kidding) but I got rid of all of them in favor of these tightly-wired ones. I have two: one circular and one that's square. Love them.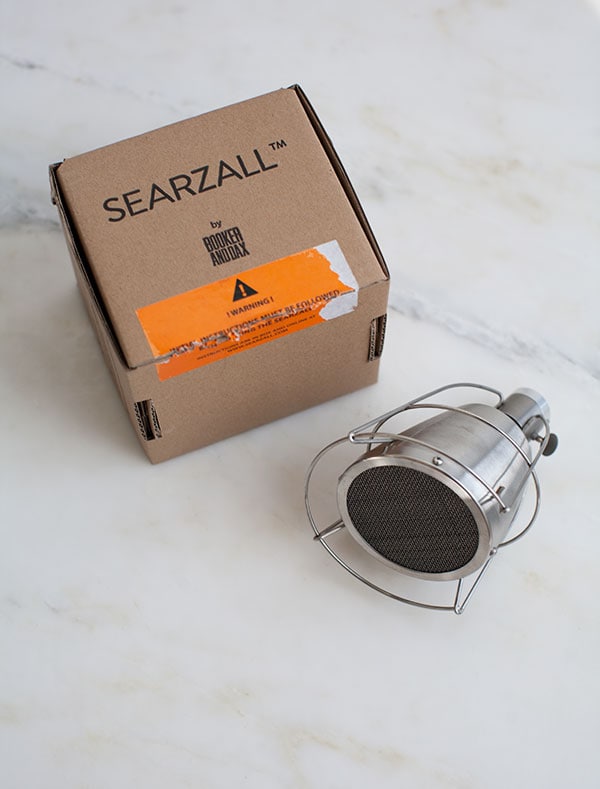 Here is one item that is the most unnecessary thing in the world but man is it cool. I got it for Josh for Christmas but it was secretly one of those items that I was excited to use for myself. Think of it like a roving broiler/torch. V v cool.
This is PART I! Part II is coming soon.
What's a must-have in your kitchen?!
(Just a heads up, this post is not sponsored but there are some affiliate links in the post above.)