Sometimes my favorite recipes are non-recipes…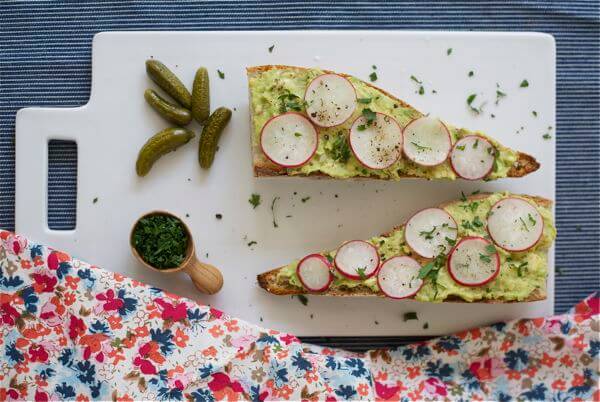 You know, those recipes without strict instructions or rigid instruction lists…just ideas.
When I cook for this here lil' blog, I'm always following a recipe I've prewritten. I then tweak as I cook and often times, I make the recipe a few times before it's ready to be posted here. But, whenever I do get the chance to cook without having to write down notes, or follow a bossy recipe, it feels pretty nice.
This collection of stuff on toast are the kinds of things I often times find myself making for lunch. I like eating non-fussy stuff for lunch. I usually have about 15 minutes to make or assemble something and it usually ends up being just a hodgepodge of stuff in my fridge that I end up putting on toast.
I feel like the internet invented avocado toast. Am I right? I think I am. Or maybe my mom invented it. I dunno. But my mom made us avocado sandwiches and I thought she was a pure genius.
I love smashing an avocado, smearing it on toast and topping it with lots of salt and spicy radishes. If I have some Italian parsley around, I'll throw that on there, too. Oh and if I don't have radishes, I'll add a few dashes of Sriracha or Tapatio. They're a must.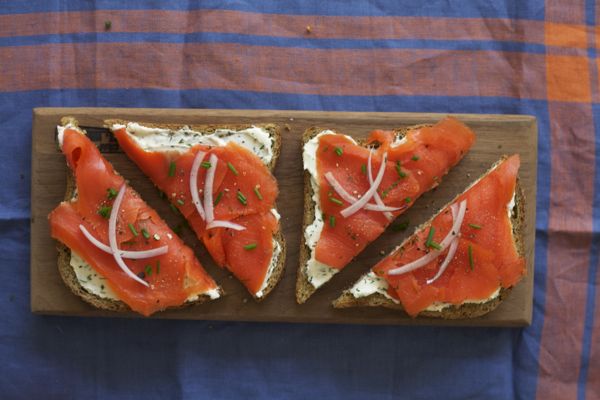 If I'm feeling fancy, I'll mix together softened cream cheese and tons of fresh dill and smother it on toasted rye. I like my toasted rye, like, super toasted. And then a few slices of smoked salmon, chives, slivers of red onion and fried capers (if I have them). Refreshing, delicious, healthy…ish!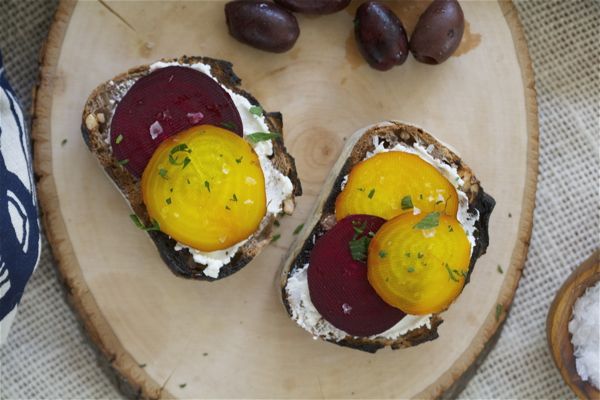 Goat cheese and beets are nothing new. But honey roasting beets in the oven for 30 minutes? Heaven. Walnut bread is a good base for this sort of thing. Walnut bread, toasted, softened goat cheese and honey roasted beets. Earthy, sweet, nutty and creamy. I love!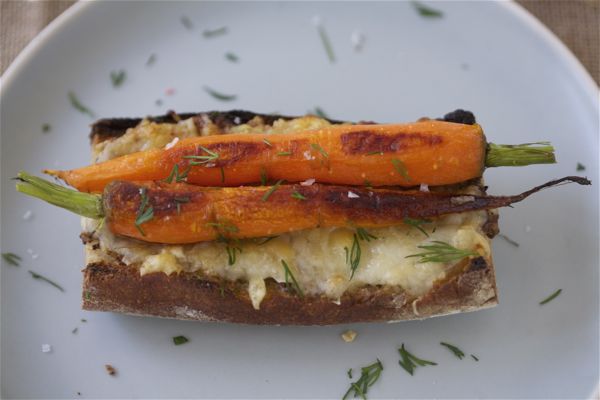 Oh carrots! Roasting vegetables always seems like a big endeavor; I tend to think I need a baking sheet full of them, but in this case I roasted two carrots. Just two. And it was awesome. Two carrots and on a french baguette with a base of whole grain mustard and tons of melty Gruyére. So French! So January!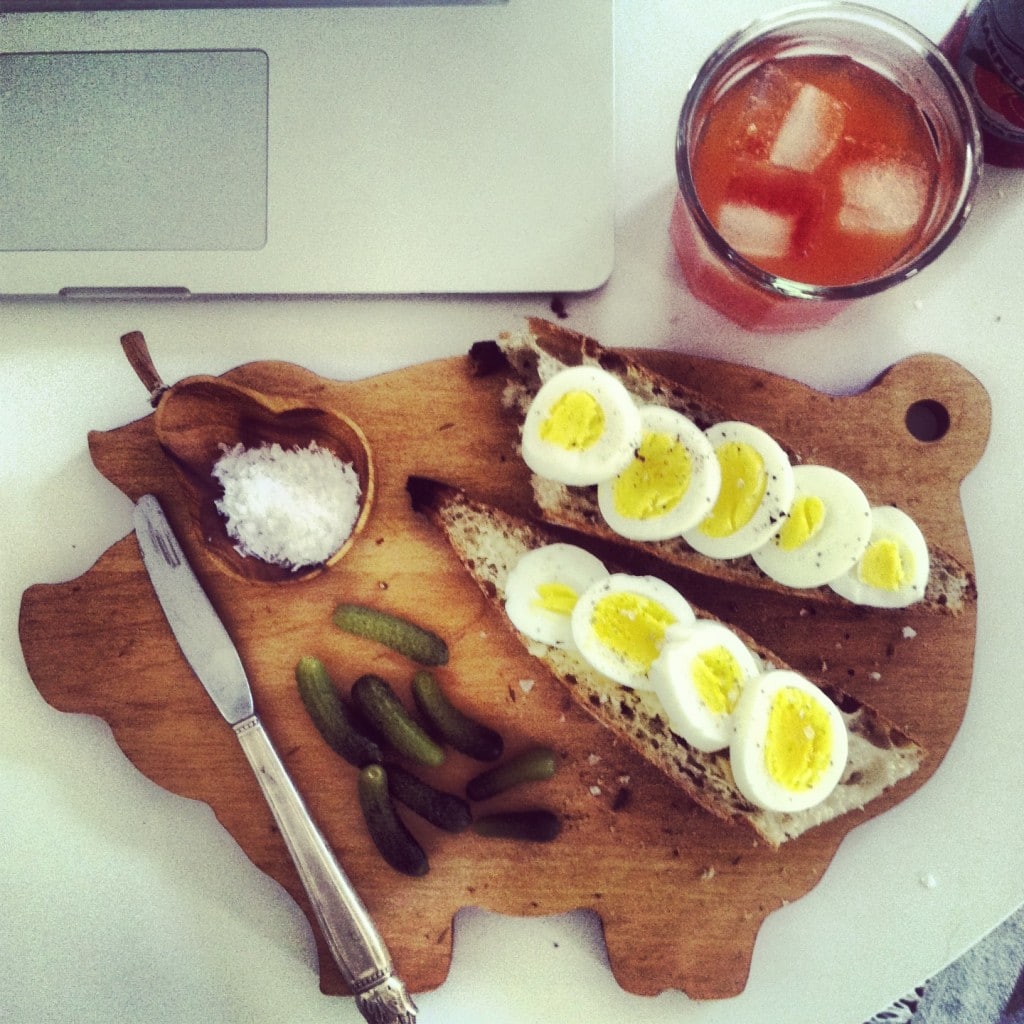 I'm not good at a lot of things but I am decent at hard boiling eggs. That I'm ok at. I had this particular situation for lunch last week: two hard boiled eggs on barely toasted bread with lots of salt and a few turns of freshly ground pepper. And emails. And one of those blood orange San Pellegrino sodas that I'm obsessed with.
Working lunch situations are what lazy dreams are made of!