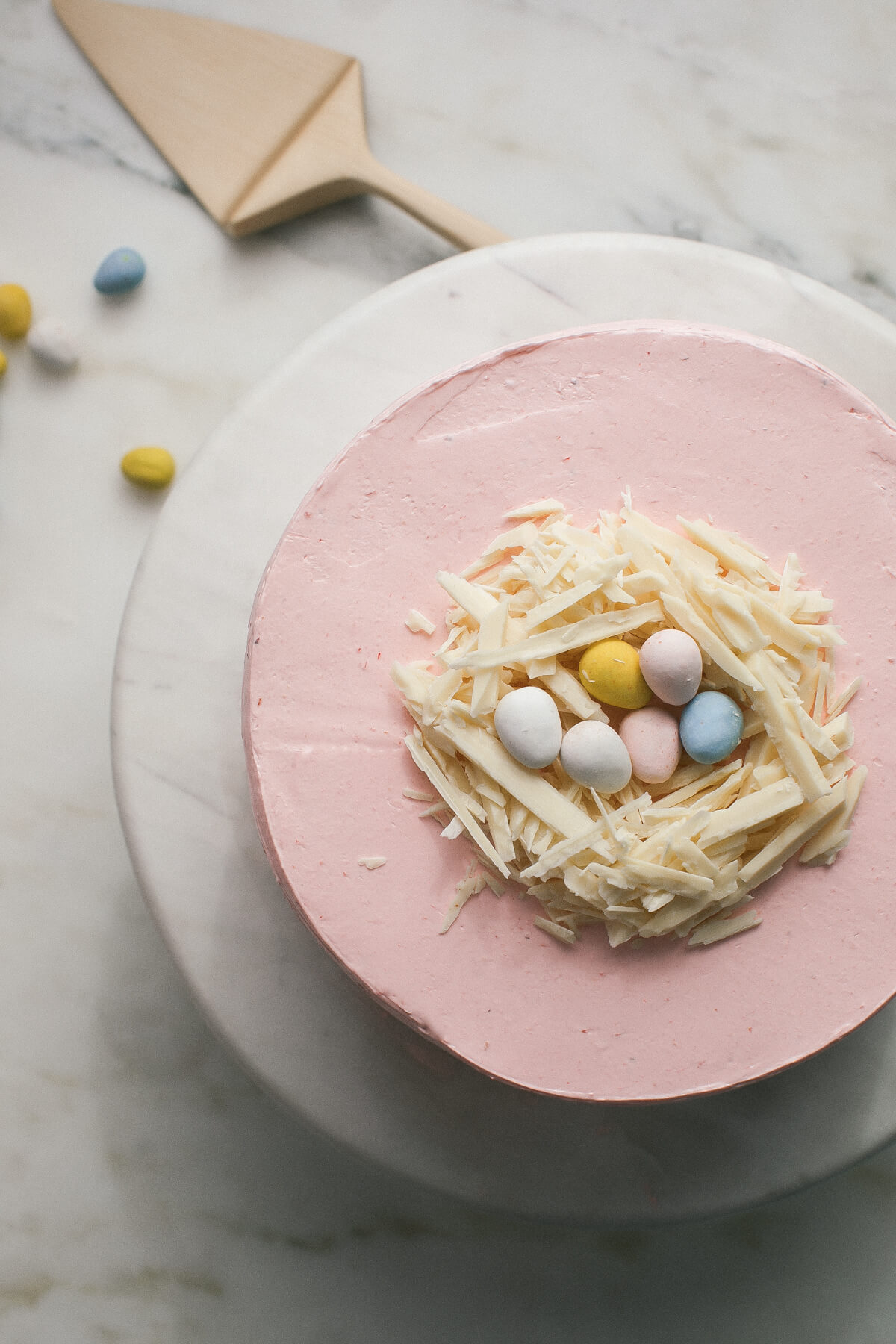 Happy Friday!
Tomorrow is April Fool's Day aka the day when Josh and I are going to start talking about wedding planning (interesting date we chose, eh? we didn't do it on purpose I swear!).
Yeh, we've put that off for a while because when we first started, like, two days after we got engaged, I immediately downloaded Aisle Planner and started to put a bit of a plan together. And then…it got stressful. So many people. It adds up so quickly! And if we're doing a destination wedding…good gracious it's a lot. Anywayz, we told each other that maybe we need to chill out and just enjoy this time a bit and put it off for a few months. So we did. And now that date is here (ugh!). But we'll figure it out, I suppose. I'm not that stressed out about it.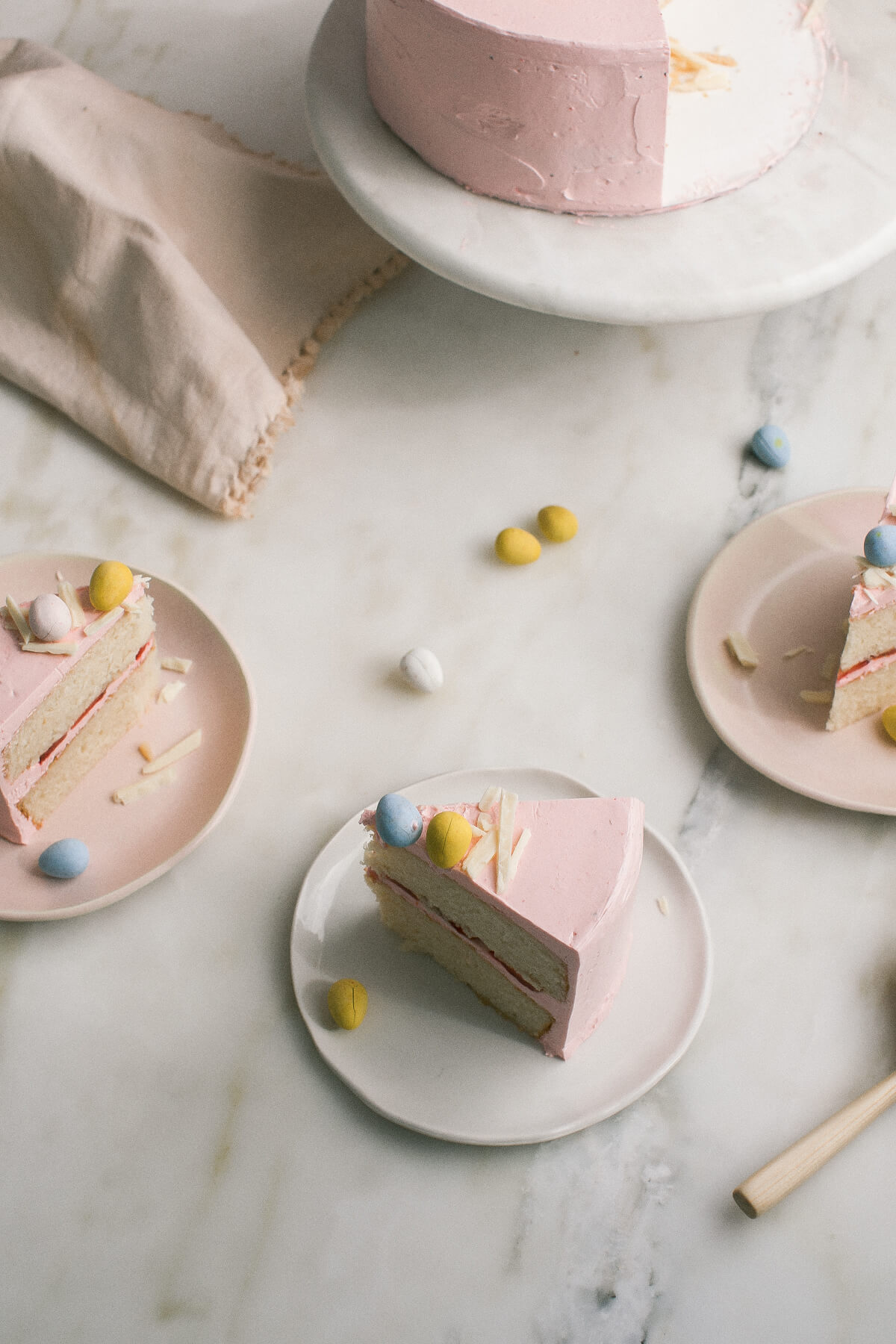 I'll share more on that soon (like, when we know what we're doing)!
For now I wanted to share this cake recipe I made for Epicurious. I wanted a spring-y cake that would remind people of how a strawberry malted milkshake would taste. The barley flavor in the malt powder is so delicious in the cake and frosting.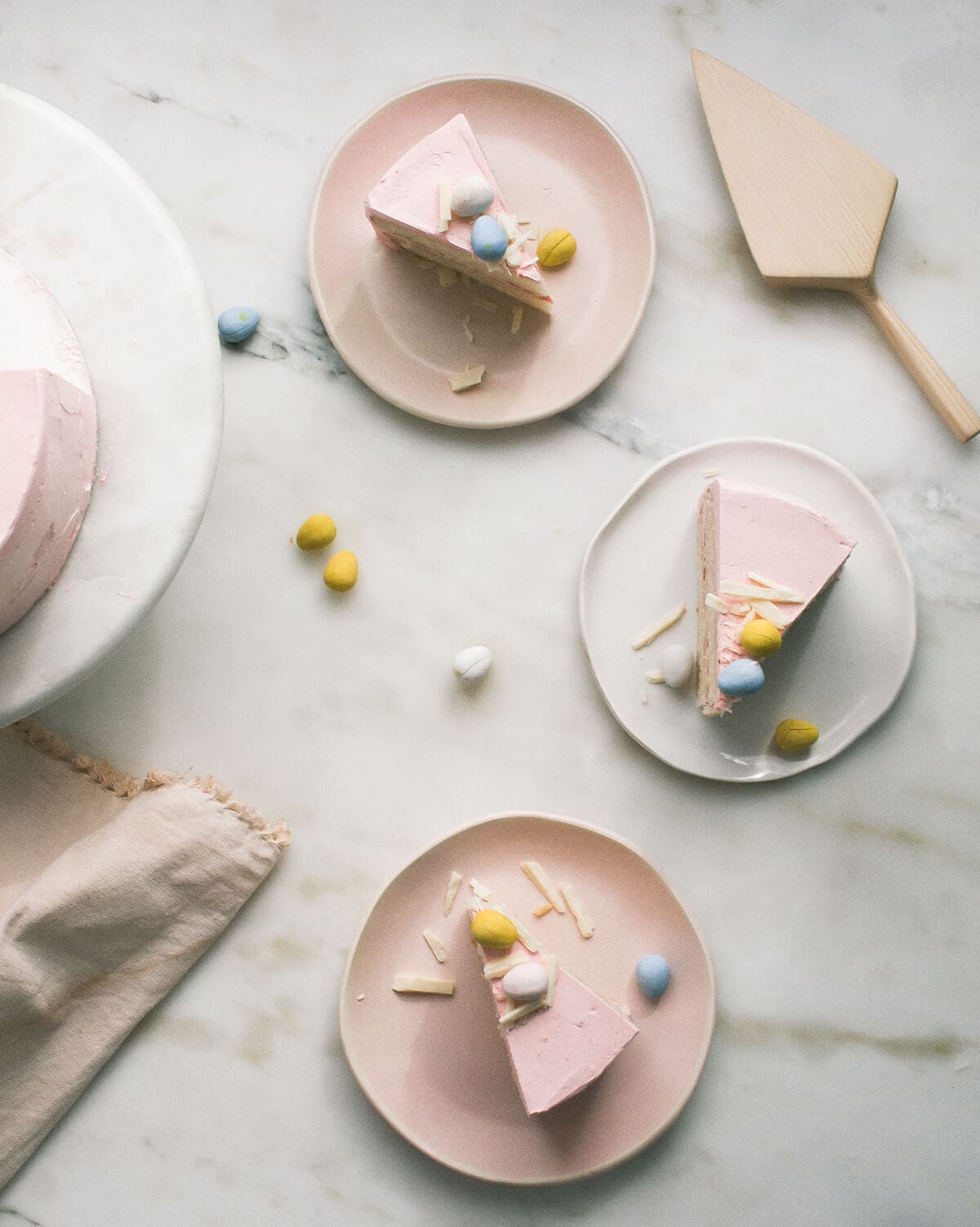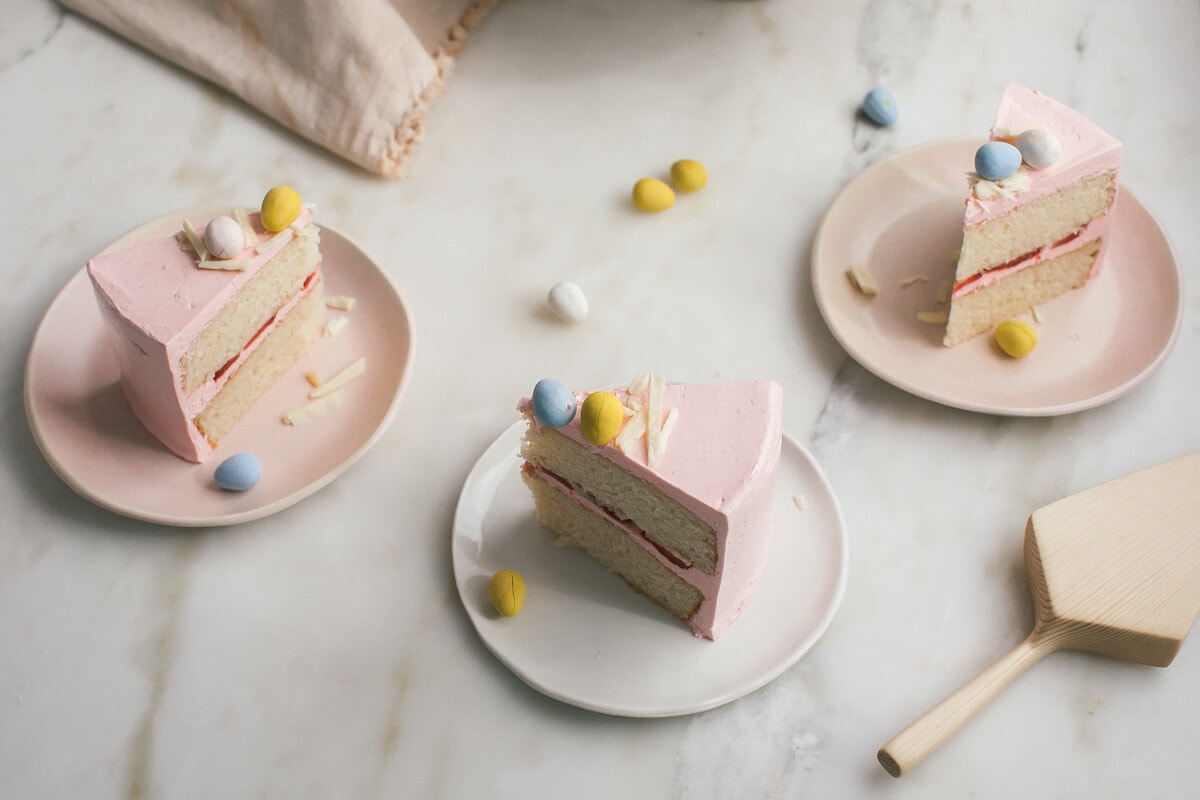 And to make it Easter-centric, there's a nest on top that's made up of shards of white chocolate—it truly couldn't be easier. I filled it with Cadbury pastel-colored chocolate eggs. They are the best holiday candy our of all holiday candy in my very humble opinion!
I hope you have a beautiful weekend.
Here's a link to the post and recipe.
xo
Adrianna