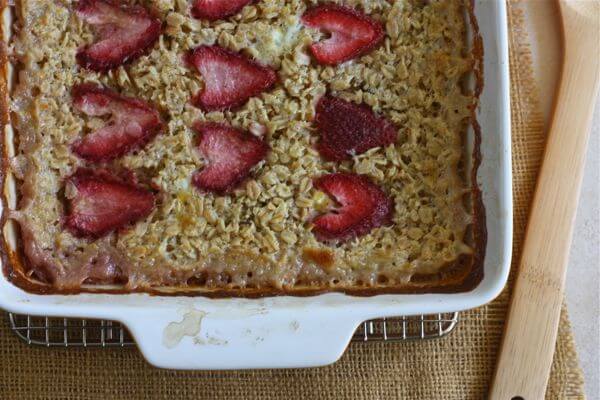 Some of the best stuff isn't planned. And today I present you the most delicious accident that's happened in a loooong time.
You're actually supposed to be staring at cute little baked oatmeal cups. I pictured you whipping them up for a Mama's Day brunch and setting them alongside blood orange mimosa, iced coffee and super pretty flowers. But I failed you. SAD! I failed to bring the cuteness, I think. But that's okay, because as I sat there pondering why and how the baked oatmeal cups went wrong, I started spooning it straight out of the muffin tins…and found myself repeating this act over and over and over. My accident was delicious!
So, rather than trying to make something cute, I decided to remake the dish–tweaking a few things here and there–and just throwing it all in a casserole dish. Sometimes tasty trumps cute, you know. And that sometimes is riiiiight now…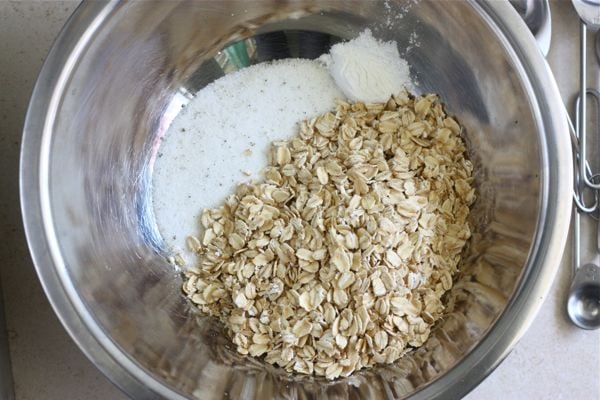 This baked oatmeal is adapted from the raspberry version of Heidi's I made back in November. There were caramelized bananas, a bunch of fall-like spices and frozen raspberries.
But now the sun is shining! Birds are chirping! We're drinking iced coffee! And fresh strawberries are everywhere.
Strawberries are super cheap at the farmer's markets right now. About a buck cheaper than the super markets. I took that extra savings and splurged a lil' and used half of a vanilla bean.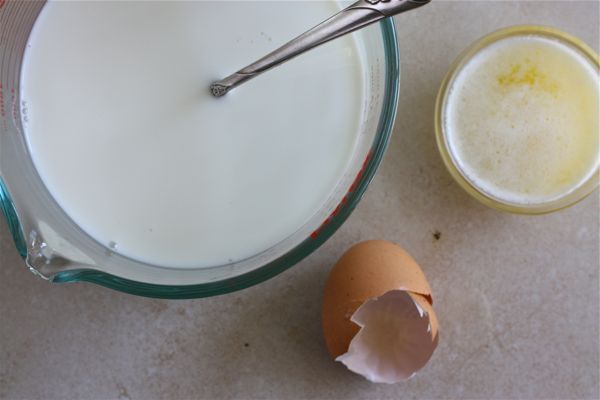 I learned a major pro-tip on Food52 from Shuna Lydon (pastry chef at NY's Peels). When she makes custards she never adds the vanilla bean to the milk, but instead adds the seeds to the sugar.
This totally makes sense because every time I add vanilla bean seeds to milk, I end up having to reach my fingers into the pot and break them up so they'll be evenly distributed. Smashing them into the sugar makes total sense–it's so much easier. Umm..hello! I have no idea why I never thought of this.
So, in this recipe we add the vanilla bean seeds to the sugar. Not sure I'll ever do it the other way ever again. Life-changing lil' tip, eh?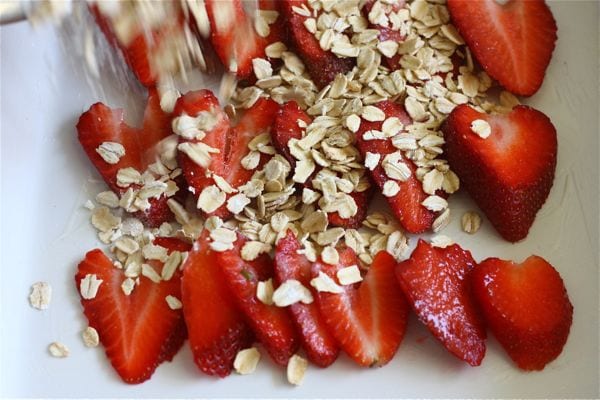 This baked oatmeal is such a pro at being re-heated. I urge you to make it on a Sunday night and reheat pieces throughout the week.
Healthy, delicious breakfast every day. YES! A good breakfast makes life awesome.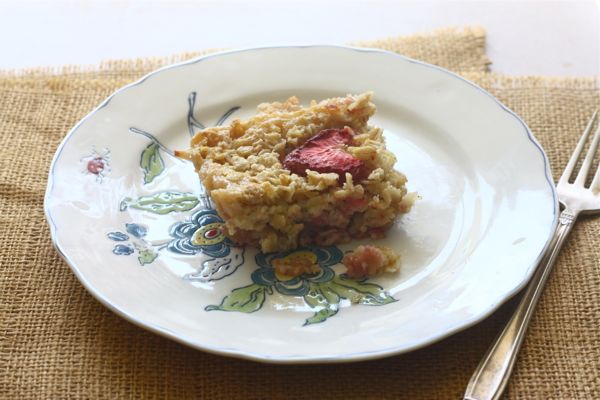 Strawberry Vanilla Bean Baked Oatmeal
1 tablespoon unsalted butter, softened
1/2 vanilla bean, scraped
1/2 cup white granulated sugar
2 cups rolled oats
1/2 teaspoon salt
1 teaspoon baking powder
2 cups milk
1 large egg
3 tablespoons unsalted butter, melted and slightly cooled
3/4 cup sliced strawberries, divided
1. Pre-heat the oven to 375F with a rack in the top third of the oven. Generously butter the inside of an 8-inch square baking dish.
2. In a bowl, mix together the vanilla bean seeds and sugar, being sure to smash the vanilla bean seeds into the sugar, distributing them evenly. Add the oats, salt and baking powder.
3. In another bowl, whisk together the the milk, egg, and melted butter.
4. Arrange the strawberries in a single layer in the bottom of the prepared baking dish, reserving 1/4 cup for the topping. Cover the fruit with the oat mixture. Slowly drizzle the milk mixture over the oats. Gently give the baking dish a couple thwacks on the countertop to make sure the milk moves through the oats. Scatter the remaining strawberries across the top.
5. Bake for 35 to 45 minutes, until the top is nicely golden and the oat mixture has set. Remove from the oven and let cool for a few minutes.
Recipe adapted from Heidi Swanson's Super Natural Everyday