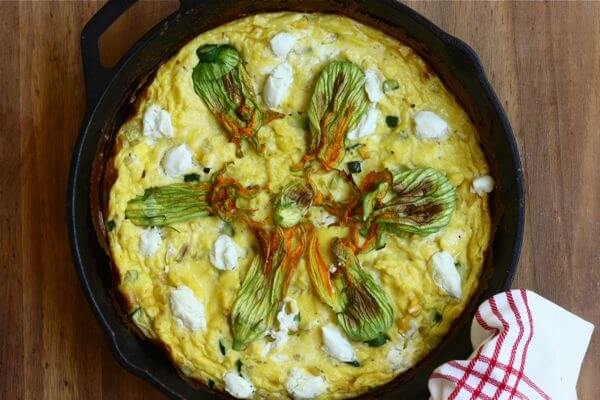 I keep notebooks. Do you keep notebooks? Where else am I supposed to keep random thoughts? I can't post EVERYTHING that's going on in my brain on Twitter. That'd be just wrong. And scary.
So I keep notebooks. Despite the weirdness (and embarrassment) of what goes on in my brain, I'm not too worried about someone finding them–since they're nearly impossible to read. My typically neat and girly handwriting transforms into incomprehensible scribble, pages are re-used over and over, and the entire thing reads like one strange grocery list.
It's true, I like lists. Sunday morning I got up abnormally early (read: 7am)–which basically means I'm turning into my father–and I decided to just write stuff down. Stuff I like. Stuff I don't like. Sort of simple, no? Yeah, nothing too deep; I'm not that complicated.
Current brain/feelings likes and dislikes are flowing like this:
1. Like: Making a list. Crossing it off. Completion is so satisfying. Succeeding at simple things just never gets old.
2. Dislike: Having that nagging thing on the list, not doing it and putting it on the next day's list. Like, DMV stuff or basically anything that requires a call to someone that will involve being put on hold. When are we gonna be able to email the government, anybody?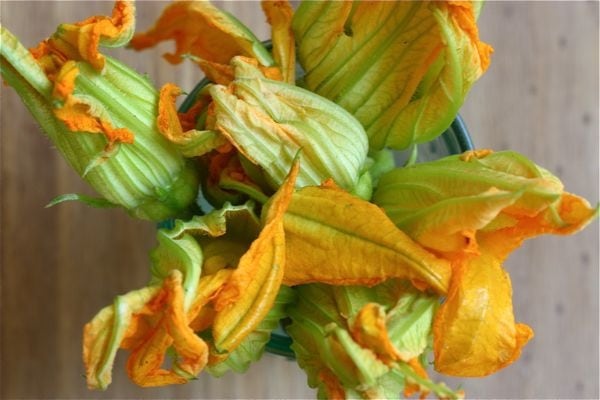 3. Like: Eating chocolate, running, being hot…and then quenching a thirst. No better feeling.
4. Dislike: Sweating while standing still. I mean…I just have no patience for it. Who's with me?
5. Likes: Jumping in a river. It just never gets old. I haven't done it this summer but it's almost to the point of necessary.
6. Dislikes: Being soaking wet from the rain and going into air conditioning. Grossiest. Feeling. Ever.
7. Like: Being on the verve. You know what I'm talking about. Having hope that good stuff is near. You're energized. You're hopeful. Everything feels positive. When days feel like this, life feels not just doable, but incredible.
8. Dislike: Regrets. I try really hard to be brave and just do…and say…as I want and feel. Regrets suck hardcore. So, together, let's get some courage and jump. And if we fall…well, at least we tried, right? Cliche? Totally. But true.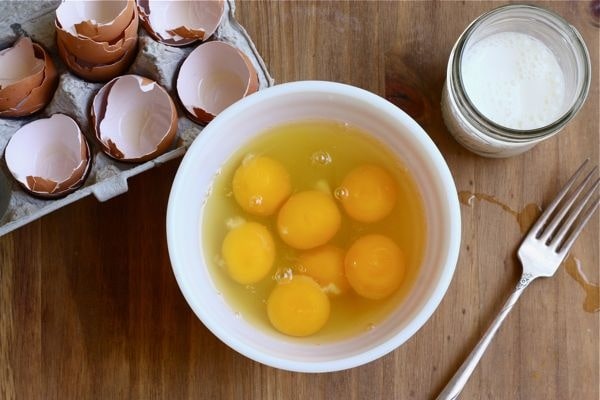 5. Like: Firsts. First kisses. First dates. First long talks. First discoveries. Firsts are good. They're new and shiny. Fresh and giddy. And just perfect.
6. Dislikes: Being reminded over and over that life is so incredibly complicated. And fragile. And complicated. And that people are complicated. And things are just never as easy as you want them to be. But complicated means interesting, right? So I'm not sure if this should be a like…or a dislike. Currently it's a dislike. Maybe this will change. Maybe good stuff comes from complication. I dunno. This is a food blog. Not a life blog. But sometimes my notebooks aren't good enough…so here you have…my thoughts.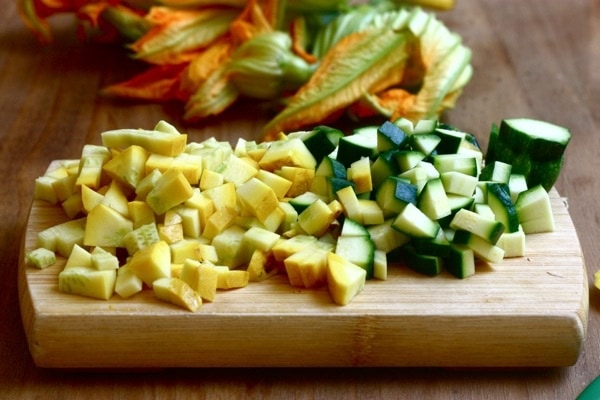 And a frittata. I give you my random brain going-ons today…and this frittata. Aren't you glad we're friends?! I am.
This should be the part where I tell you how this frittata is easy-breezy, unlike life, but alas, I'm not. I'm just not gonna compare life to a frittata because it'd be insulting to my life. And to yours.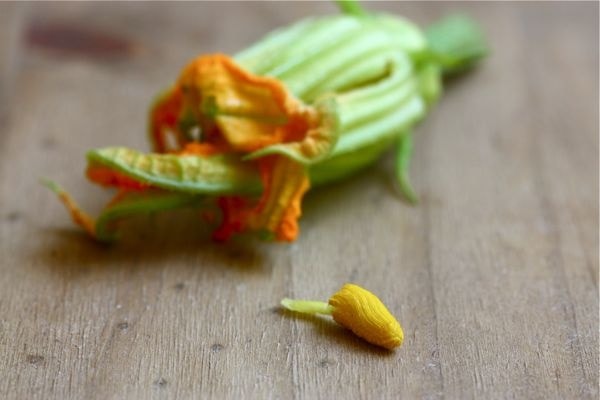 But I will say that this frittata is easy, delicious, different and feels like summer. And it's definitely made its way onto my current "like" list.
xo
Adrianna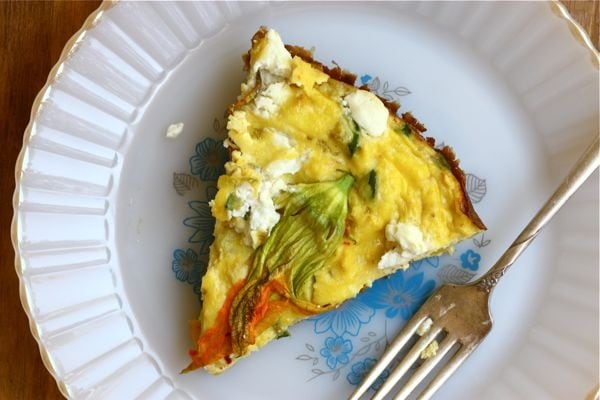 Squash Blossom Goat Cheese Frittata
Recipe adapted from Epicurious
8 whole large eggs
1/2 cup whole milk
4 oz. goat cheese, crumbled
3/4 teaspoon salt
1/2 teaspoon black pepper
1 small zucchini, diced
1 small yellow squash, diced
1 tablespoon olive oil
6 zucchini blossoms, ends and pistols removed
In a medium bowl, whisk together eggs, milk, salt and pepper.
Preheat boiler.
Cook zucchini in oil in a 10-inch cast iron (or non-stick skillet) pan, over moderate heat, stirring until just tender, about 8 minutes. Pour egg mixture over zucchini and cook over moderately high heat, liftng up cooked egg around edges to let uncooked egg flow underneath, 3 to 5 minutes (top will still be moist).
Sprinkle top with remaining goat cheese and arrange blossoms evenly on top, pressing them in lightly.
Broil frittata 6 inches from heat until set, puffed and slightly bown, about 3 minutes.
Cool 3-5 minutes then loosen edges. Cut into wedges and serve warm or at room temperature.