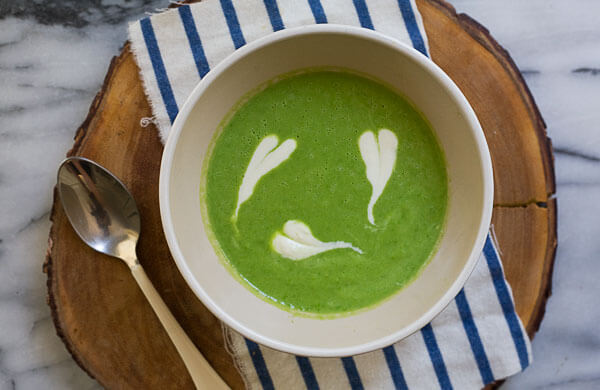 One small spoon, a skewer and two adults (me included) were bent over this soup a few days ago, trying super hard to make cute heart dollops made of fromage blanc. I really wish you were present so you could laugh at me and tell me I'm ridiculous. But you'd probably just try and help because most you lovely people have your own blogs and are used to playing with your food until it looks as adorable as possible. Right?!
Sometimes I fuss over stuff because I'm annoying but this soup is as easy as can be. It celebrates of the 65 degree weather that spring is all about. I'm so glad we're not sweating yet. It's sweet, a little tart, creamy with a hint of onion from butter-roasted shallots and a spring onion bulb.
This is the soup I want to eat on a cool Tuesday night, sitting on the couch watching the tele. The full recipe is over on Etsy's blog.
P.S. I've been gone most of the week because I've been working on fun stuff, video stuff that I will share with you soon. Can't wait!