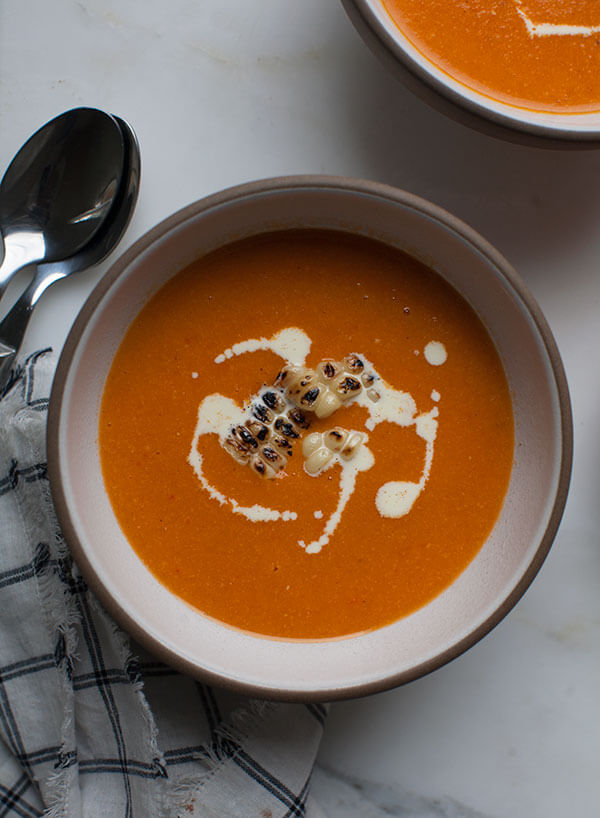 I made soup. And it was good.
Like, it was so good that it made me want to make batches of it now and then freeze it, so I can eat it when it's cold(ish) out. I am not at all a freezer person. I know people who have whole meals in their freezers. Nope, not me. There's something about piles of freezer-burned food that just grosses me out. But I'm contemplating doing this before the summer is over because this soup is THAT good.
For the recipe and more photos, go to PBS Food. I'll be back next week with…popsicles!!! YAY!