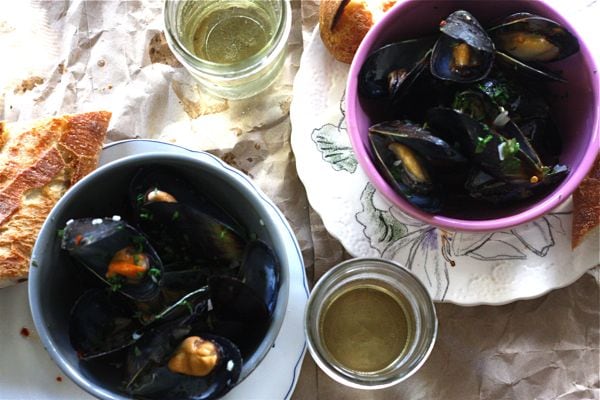 There are times when I share recipes with you that I know very good and well require multiple steps (hello ding dongs!), a few ingredients that are a little pricey (wassup Arroz con Pollo), and some technique that might be unfamiliar (heeyyy French Omelet). Challenges are cool, but sometimes you just want something to be easy, delicious, brainless. I get it. This dish costs around $10 and takes maybe, like, 15 minutes to whip up. Too easy!
Valentine's Day lands on a Tuesday this year, which means some of you might be coming home from work and you might be a little tired. This is what you should make. This is it!
On another note, if you're a single lady on Valentine's Day this year, you should make this too. I mean, I ate it all by myself while standing over the stove, so I dunno, there's no shame.
And honestly, if you want to take to the comments to tell me how much you hate Valentine's Day that's cool, too. I'm here to support you…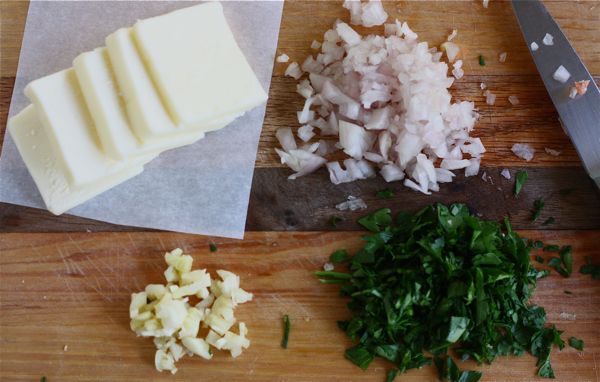 Actually, if you tell me you hate it, I might love you more.
It's not that I'm a Valentine's Day hater, per se; I can just be pretty apathetic about stuff like this. I dunno. I think sometimes I should care more. Sometimes I think my girly-gene was never given to me…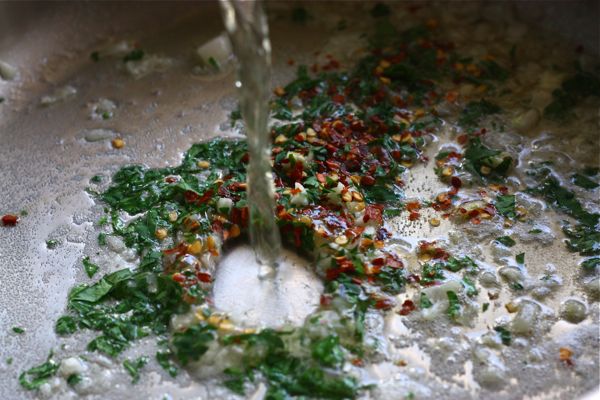 Whatever. This dish is delicious and easy regardless of your relationship and V-Day sentiments, okay? Trust me on this.
It starts with mussels. Soak 'em with some water and flour. This'll release the sand. Then there's a good amount of butter, shallots, garlic, Italian parsley and white wine. Those things are combined to create a broth thing that you might want to bathe in. That's cool. This is normal.
You add the mussels and allow 'em to steam for a few minutes. AND THAT'S IT.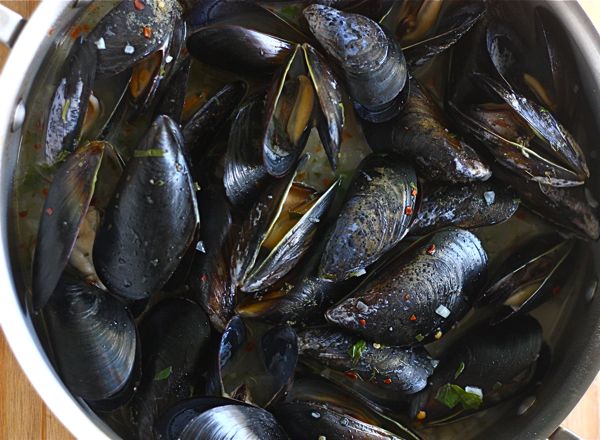 On another more sentimental, girly, Valentine-sy note, I'd like to let you know that this blog has been a serious love of mine for the past few years. You visiting it daily, weekly, monthly, and leaving comments and sending me emails, mean the world to me. So, thank you.
Alright, enough with the sappy shiz. I'm gonna go eat some gross conversation candy now.
xoxo
Adrianna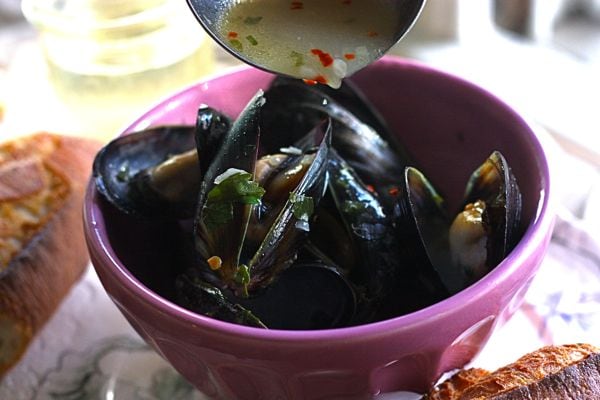 Spicy Buttery Steamed Mussels
1 pound mussels
2 tablespoons flour
4 tablespoons unsalted butter
2 shallots, minced
2 garlic cloves
4 tablespoons Italian parsley, minced and divided
1 1/2 teaspoon crushed red pepper (scale it back to 1 teaspoon if you're adverse to spicy)
1 cup dry white wine
Salt
1. Place the mussels in a bowl and cover them with cold water. Mix in the two tablespoons of flour and allow to stand for 30 minutes. This will allow the mussels to release any sand. Next, drain the mussels and pull the "beards" off. If the mussels are dirty, scrub them, removing any dirt and be sure to discard any that aren't tightly shut.
2. In a large saute pan, melt butter over medium heat. Once melted, add the shallots and garlic; cook for 3-4 minutes and until translucent. Add 2 tablespoons of Italian parsley, crushed red pepper and white wine. Bring to a simmer, reducing liquid for 5-7 minutes.
3. Transfer clean mussels to the pot and cover with a lid, steaming them for 2-3 minutes. Holding the lid down, give the pot a shake one or two times; this will make sure the mussels at the bottom don't burn. You'll know when the mussels are done when they're all open, throwing away any that refuse to open. Scoop mussels into two separate bowls, and ladle liquid over each bowl. Serve with bread. BOOM.