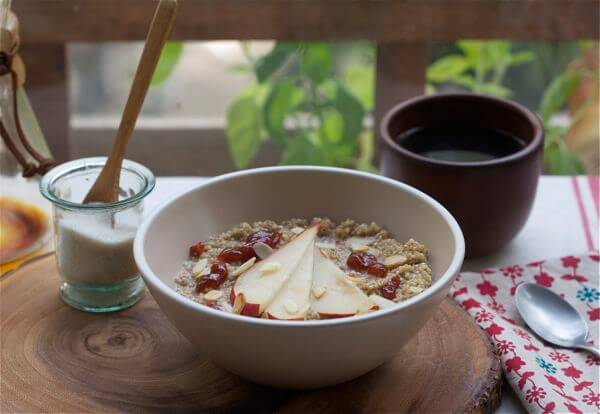 The September issue of Vogue told me a few things about Fall.
It told me that prints are the new basics, maroon is the new black, curvy is the new sexy, and quinoa is the new oatmeal.
I'm lying. Vogue totally didn't say that. BUT, if Vogue covered breakfast foods, like they do clothes, they def would have said that. Oatmeal out; quinoa in! And calling it "porridge" gives it this very chic "working class English industrial revolution" feel. Think: orphans in Oliver Twist, BUT trendy and adorable (and not sad).
Quinoa for breakfast may seem strange. I suppose it is, a little. But when cooked in sweetened and spice-spiked milk, it goes from sort of weird to dreamy and stylish.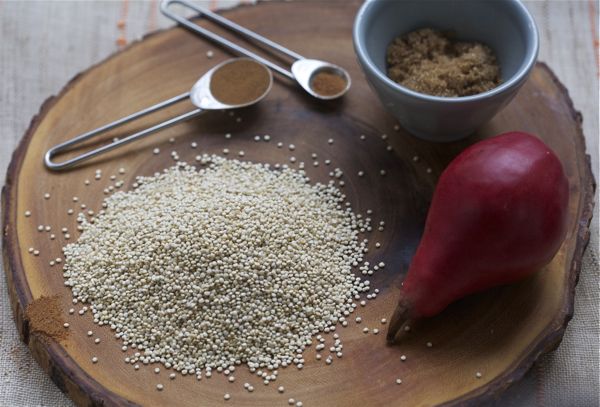 What's awesome about this recipe is that it's fast, easy and really flexible.
It's not a make ahead recipe; it's a make it right now recipe.
I used whole milk because I had it in the fridge. This porridge would work equally well--if not better--with other milks like almond, coconut or rice.
I used brown sugar to sweeten it, but you could swap it for a teaspoon of agave.
I topped it off with a small handful of toasted slivered almonds. Again, you can use walnuts, pecans, or pine nuts.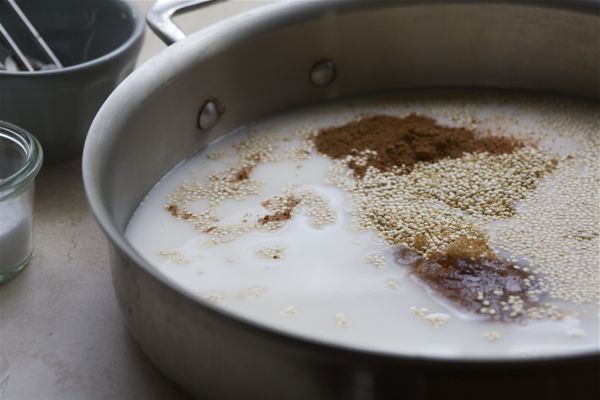 The ratio for quinoa is typically 1:2. One cup of quinoa to two cups of liquid. In this case I used one part whole milk and the other part water. And then I added brown sugar, cinnamon, nutmeg and salt.
Friday night I sat in bed and read article after article about traditional English porridge (very normal!), and apparently one of the most crucial ingredients is salt. Who would've thought that?!
I digress...all of these things are added to a pot and cooked for about 12 minutes, and until the liquid is absorbed. I sliced up some pears, add the toasted almonds and topped it off with a drizzle of warmed fig jam.
This bowl tastes like healthy, sweetened warmth. I'm not a big oatmeal eater because it's generally just too soft for me, but this quinoa has a bit of crunch. There's a little heft to it that's just lovely.
If you find yourself rushed in the morning, make this on a Sunday night and enjoy it for the next three days. It warms up pretty easily with an added tablespoon or two of milk.
P.S. FALL IS AWESOME!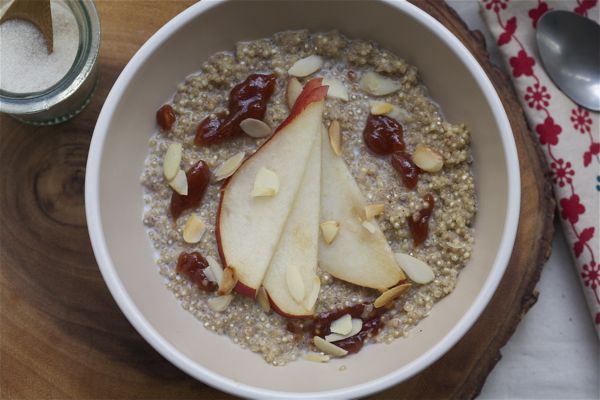 Spiced Quinoa Porridge
¼ cup slivered almonds
1 cup dried quinoa
1 cup water
1 cup whole milk, plus 4 tablespoons, divided
2 tablespoons brown sugar
1 teaspoon ground cinnamon
¼ freshly grated nutmeg
¼ teaspoon sea salt
1 pear, sliced
2 teaspoons fig jam, warmed
1. In a medium pot, add the slivered almonds and toast for 1 minute, until lightly golden brown. Remove and set aside.
2. Using a sieve, rinse quinoa until the water runs clear. To the medium pot (use the same one as you did for the almonds), add the quinoa, water, milk, cinnamon, nutmeg and salt to a boil. Reduce the heat to a simmer and allow to cook until all of the liquid has absorbed, about 12-15 minutes. Turn the heat off and fluff the quinoa with a fork.
3. To two bowls, add a few hefty spoonfuls of the porridge. Mix in two additional tablespoons of milk. Top with a small handful of the toasted almonds, sliced pears and drizzle of jam.
Yields 2 large bowls