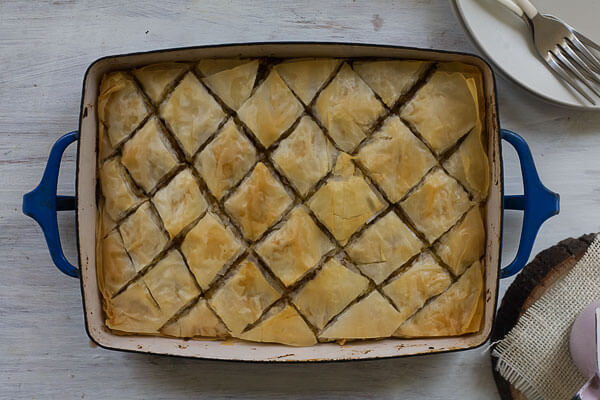 Hello my cute, internet friends! Yesterday I got an email from a friend I went to college with telling me that she has a friend whose son is being teased a lot at school for liking to bake. And I thought, how odd! Don't kids love cupcakes and sweet stuff?! What kind of world do we live in?! Monsters, I tell you.
It made me think about my own childhood…I'm pretty sure a lot of us were teased at one time or another, some more than others. One of my best friends was openly gay from the time he was 12, and growing up in the South, he had no friends at all. I remember when we became friends, in our first year of college, he told me I was his first friend. He was 18. I remember crying when he told me that.
Being teased can make you feel so isolated, so super awful and it can make your world feel like a terrible place to live in. We have such thin skin at that age–and even now I can still be pretty sensitive. I imagine, as a parent it puts you in a peculiar position, too, because what do you do? You can't yell at a ten year old for being mean to your kid, though I'm not sure I'd be above this seeing as I'm a super CRAZY dog mother at the dog park.
My friend asked me to chat with him, to answer any questions he has. What do I say? My first thought is to tell him that none of this matters. I only talk to a handful of people from high school. Their opinions about the weird, angsty poetry I wrote in my room mean nothing now! But, when you're in it, and it's your world, the opinion of your peers mean everything.
It does get better. You grow up and go to college and find friends who have the same interests as you. The world is so large, everyone is bound to find their place. I know I did.
Now, baklava…
I love a good baklava. This is an autumn version, layered with beautifully spice-laden pumpkin. It's thickened with an egg and sweetened with brown sugar and sprinkled with soft walnuts. I tried this with pumpkin seeds but found them too tough, too hard and sort of chewy. You want a soft nut. (
Walnuts work great. I imagine pecans would be cool too.
The honey topping is perfect. Spiced. And salty. Honey and salt are perfect together, remember?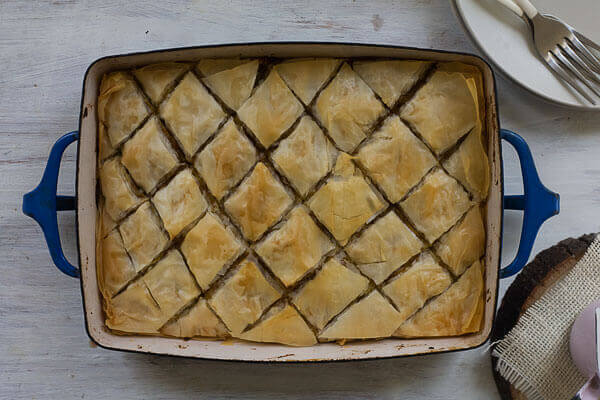 Print Recipe
Spiced Pumpkin Baklava with Walnuts and Honey
Ingredients
1 1/2

cups

pumpkin puree

1/4

cup

white granulated sugar

2

tablespoons

light or dark brown sugar

1/2

teaspoon

ground cinnamon

1/4

teaspoon

salt

Pinch

freshly grated nutmeg

Pinch

ground cloves

Pinch

ground cardamom

1

large egg

1

package phyllo dough

about 23 sheets, thawed

1

stick unsalted butter

melted and cooled

1

cup

walnuts

chopped
Topping:
2/3

cup

honey

2

tablespoons

brown sugar

1/4

teaspoon

salt

Pinch

ground cinnamon
Instructions
Preheat the oven to 350 degrees F. Equipment: I used a 9 x 12-inch baking dish. You can also use a quarter baking sheet. I've even used a 9-inch round cake pan and it turned out beautifully. You may have to trim your phyllo dough to fit the sheets. I had to do this with my casserole dish, so just a heads up on that.

In a medium bowl, mix together the pumpkin puree, sugar, brown sugar, cinnamon, salt, nutmeg, cloves, cardamom and egg.

Next, grab a clean kitchen towel and dampen it, being sure to wring out any excess water. Place it over the thawed phyllo dough as you assemble the baklava. (Phyllo dough tends to dry out very quickly and assembling the baklava takes a bit of time. The damp kitchen towel will help with this.)

Brush the first sheet of phyllo dough with melted butter and transfer it, buttered-side down, into the baking dish. Repeat this process for the next 7 layers. Top the 8th layer with a few teaspoons of pumpkin mixture, spreading it out evenly. Sprinkle the pumpkin with a small handful of chopped walnuts. (Eight bottom layers of phyllo will give you a sturdy piece of baklava, versus a flimsy one.)

Butter the next 5 sheets, placing them buttered-side down into the baking dish. Top the 5th layer of phyllo dough with a few teaspoons of pumpkin mixture and walnuts. Repeat this for the next two layers. You should end up with four layers of baklava. Using a sharp knife, slice the baklava into 1-inch diamonds or squares. Transfer to the oven to bake for 15-20 minutes, until the top is lightly golden brown and crisp.

While the baklava is baking, let's make the topping! In a small skillet, mix together the honey, brown sugar, cinnamon and salt. Heat until the sugar is dissolved. When the baklava comes out of the oven, drizzle the honey mixture on top. Allow it to sit for 1-3 hours so it has a chance to marinate!