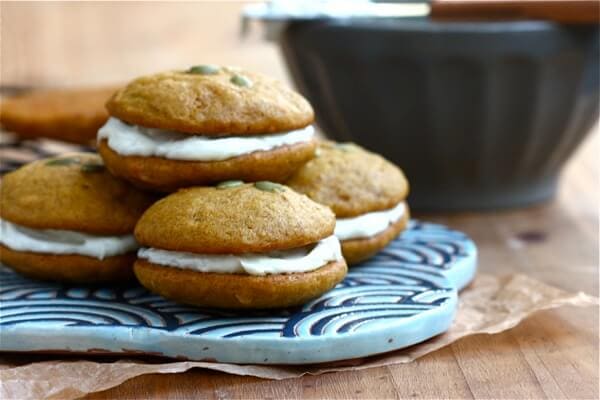 Hi there! I have a request. Actually...it's more like a favor.
I know this weekend you probably have some important things to do like errands or laundry or studying or organizing some closet you've been putting off.
I think you should blow it off. Yes, I'm telling you to be irresponsible.
Here's the thing: we work too much, we run too many errands, we have too many to-do lists. Me included. But sometimes we have to put our foot down and choose fun. We gotta show our responsibilities who's in charge in this relationship. And guess what...you are.
So I say choose fun. Just this once.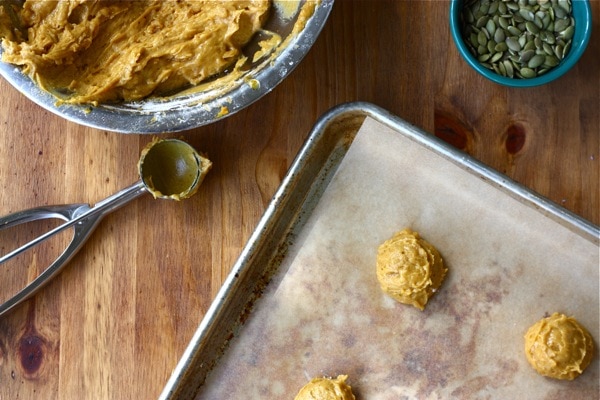 There are simply too many parks to visit, meals to share, books to quietly read, new friends to meet...and memories to make.
There's too much life to live. Laundry can wait. It'll get done...sometime.
And that bill that needs to get paid...it can wait, too. Nothing that bad will happen. Sure you're lights might turn off...but how fun would it be to have dinner by candlelight?!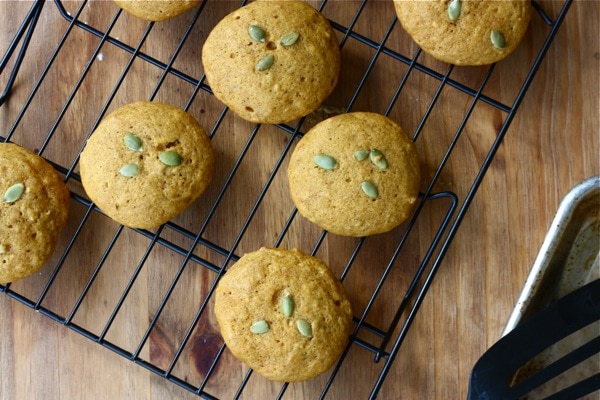 Mainly, I just want you to take a break in your busy lives and make these cookies.
Aaaannnd I like advocating rebelliousness. Because sometimes it's fun.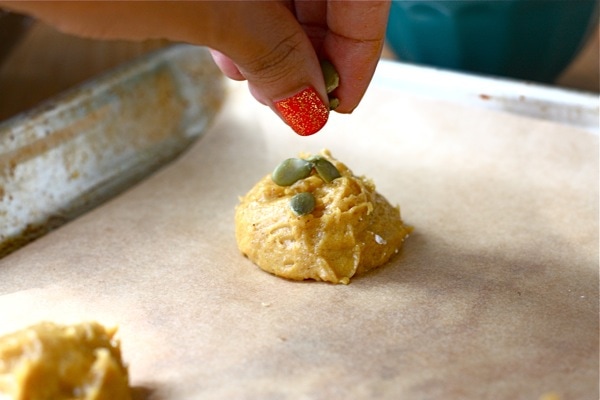 Can I tell you about these cookies?
These cookies are also sort of rebellious because they're not like normal cookies at all. They're actually more like cakes.
Mini cake sandwiches with cream cheese icing in the middle. The consistency is more like a moist carrot cake situation...but with pumpkin!! Whaaaa!!!
Sure, I guess someone could call them whoopie pies...but I hate that word whoopie. So that's not happening here. I'm sticking with mini cake sandwiches.
They're soft and delightful. Not overly sweet. And those little pumpkin seeds that I added on top, thinking they'd only just make them a little cuter, actually added a nice little crunch.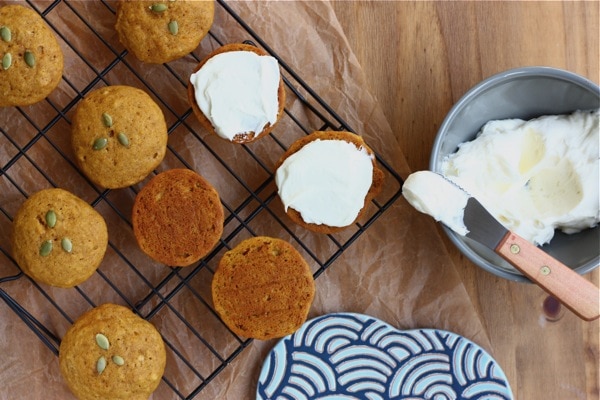 So ignore your stupid to-do list and make some cookies...and share 'em with someone you like.
Love,
The girl with lots of laundry to do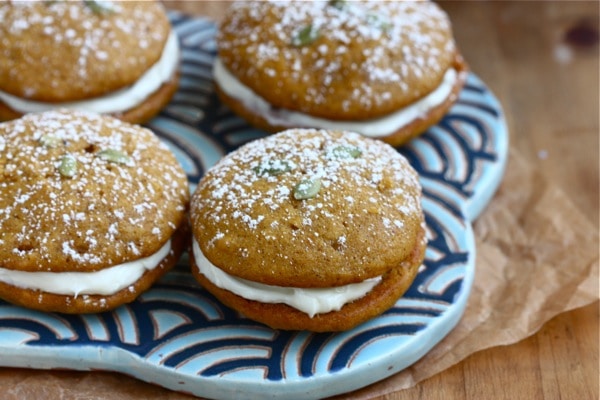 Soft Pumpkin Sandwich Cookies
Cookies:
2 ½ cups all-purpose flour
1 teaspoon baking powder
1 teaspoon baking soda
½ teaspoon ground cardamon
1 ½ teaspoons ground cinnamon
¼ teaspoon ground nutmeg
½ teaspoon salt
1 cups granulated white sugar
½ cup brown sugar
½ cup butter (1 stick), softened
1 large egg
1 teaspoon vanilla extract
1 cup of pure pumpkin puree (canned or homemade)
2 tablespoons of pumpkin seeds (optional)
Cream Cheese Frosting:
¼ cups butter, softened
4 ounces, cream cheese, softened
1 cups sifted powdered sugar
½ teaspoon vanilla extract
For the cookies:
Preheat oven to 350F. Line a baking sheet with a silpat or parchment.
In a medium bowl, combine the flour, baking powder, baking soda, cardamon, cinnamon, nutmeg and salt. Mix and set aside.
In another medium bowl, beat the granulated sugar, brown sugar and softened butter until combined and blended. Add the egg, vanilla extract, pumpkin and beat until smooth.
Grab a spatula or wooden spoon, and in two batches, gradually mix in flour mixture, until thoroughly combined.
Using a stainless-steel ice cream scoop (with one of those hand releases), drop the cookie dough onto the parchment lined baking sheet, being sure to leave room for the dough to spread. If you don't have an ice cream scooper, you could also drop the dough using two teaspoons.
Sprinkle 3 or 4 pumpkin seeds on the top of the cookies for decoration. I tried to put them in a trio just for appearance purposes. (This is totally optional.)
Bake for 15 minutes, or until the edges of the cookies are lightly golden brown. They should still be soft to the touch. Carefully transfer to a rack to cool completely.
For the icing:
In a medium bowl, beat the butter and cream cheese until smooth and creamy. Add the powdered sugar and vanilla. Beat until completely smooth.
Assembly:
Flip half of the cookies upside down. Using a butter knife, dollop one teaspoon of the icing in the center of each upside down cookie. Smooth it around with your knife until the icing just reaches the edges. Top with another cookie and gently press the two cookies together.
Cookies should be stores in an airtight container and will be moist and delicious for up to 2 days.
Yields about 12 sandwich cookies