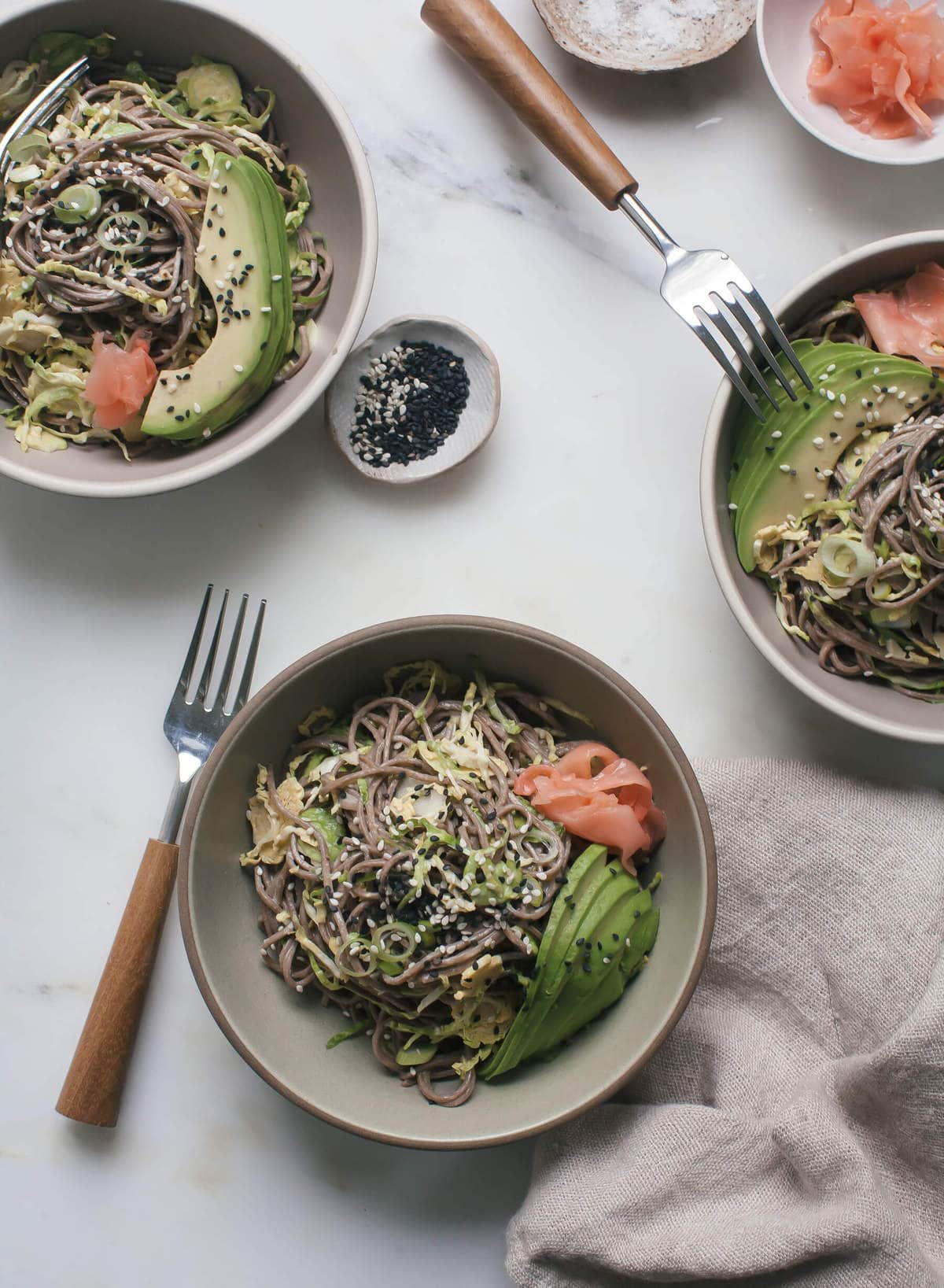 Today is the very last day of my cleanse and it has not been a walk in the park. On Saturday I felt like I was dying. There were body aches and headaches and my entire sinus situation was all messed up. I sneezed I'm not kidding you like twenty times that day. I was in bed all day watching Million Dollar American Princesses (I love shit like that).
But then, it all went away. They say it's all the toxins working their way out of you. I feel great today, not sick, not sneezing, but still dreaming about nachos. I don't think that'll ever go away.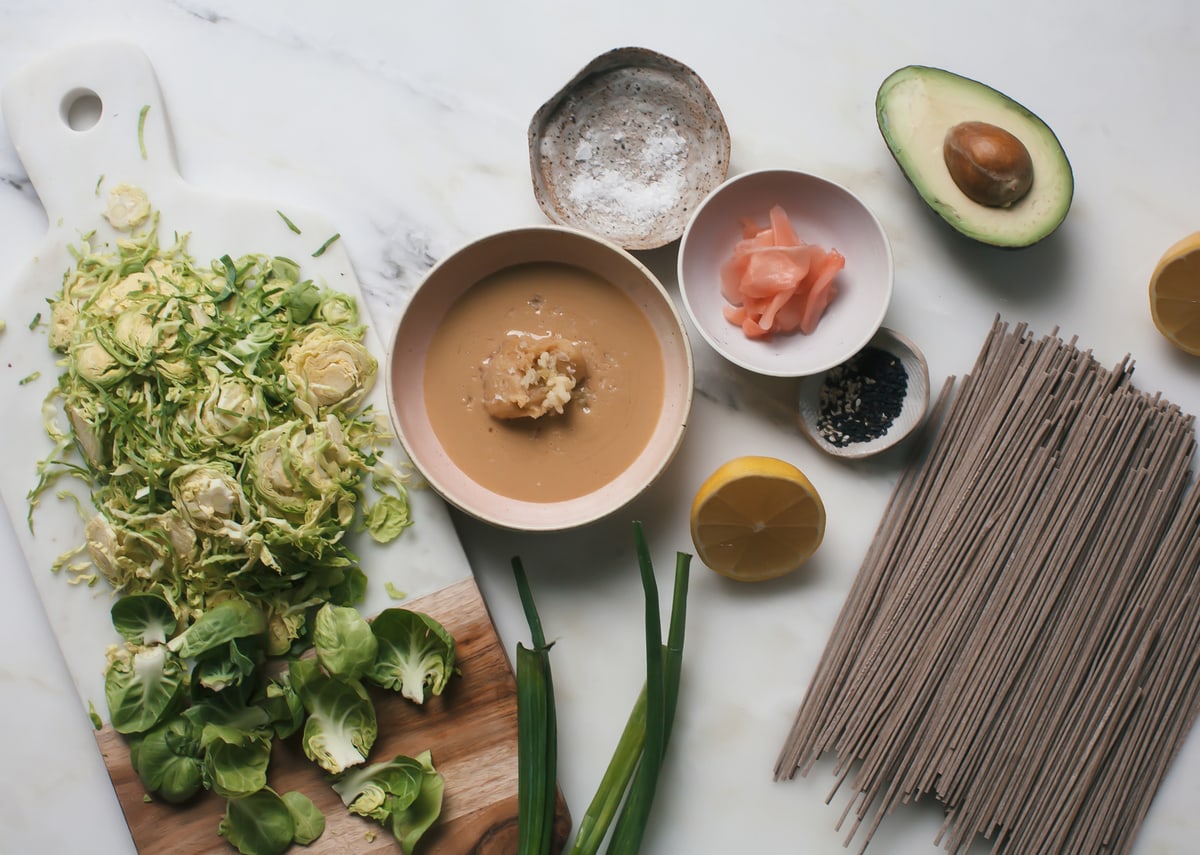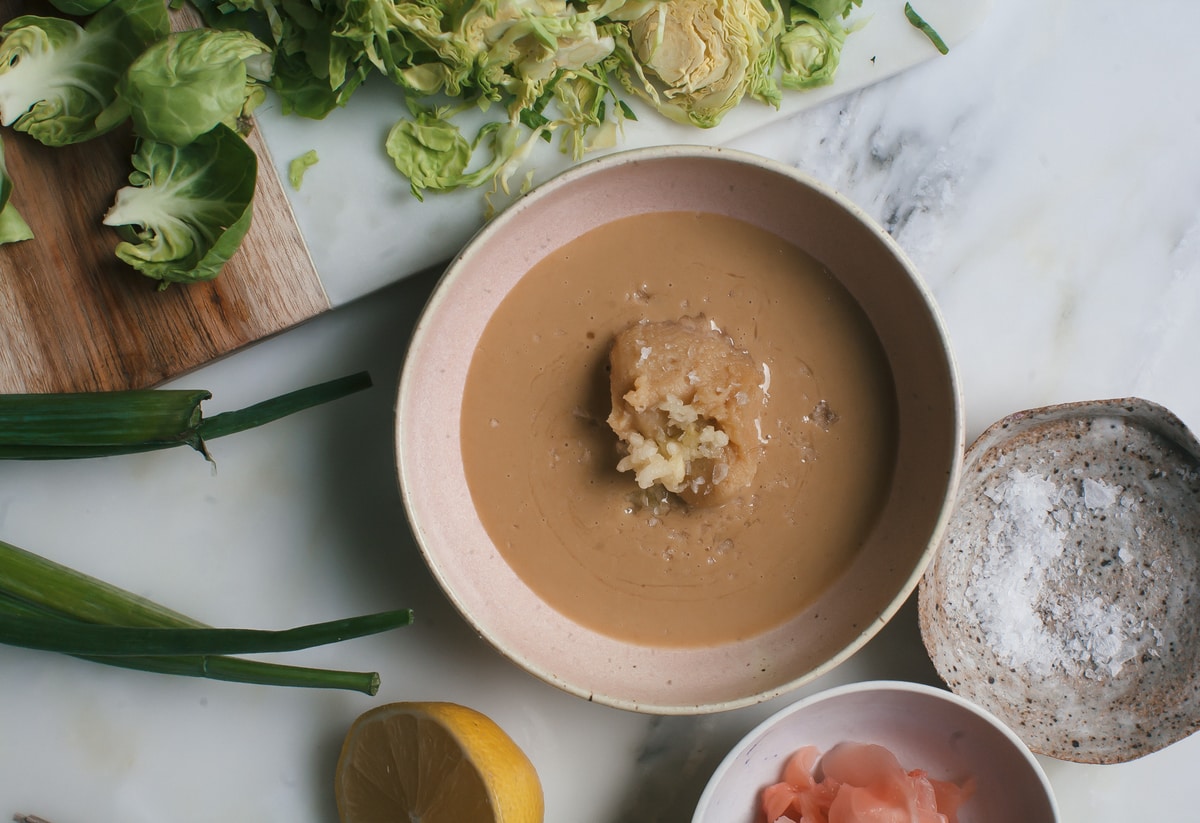 Instead I have this, which ain't so bad. I love the dressing. I could put it on everything. Then again, I love, love tahini. It's just like the most magical thing ever.
These soba noodles are all buckwheat but my favorite noodles are the ones that have a bit of whole wheat in them. They taste a million times better. If you're trying to be uber healthy, then maybe you'll want to go with the buckwheat ones—your choice!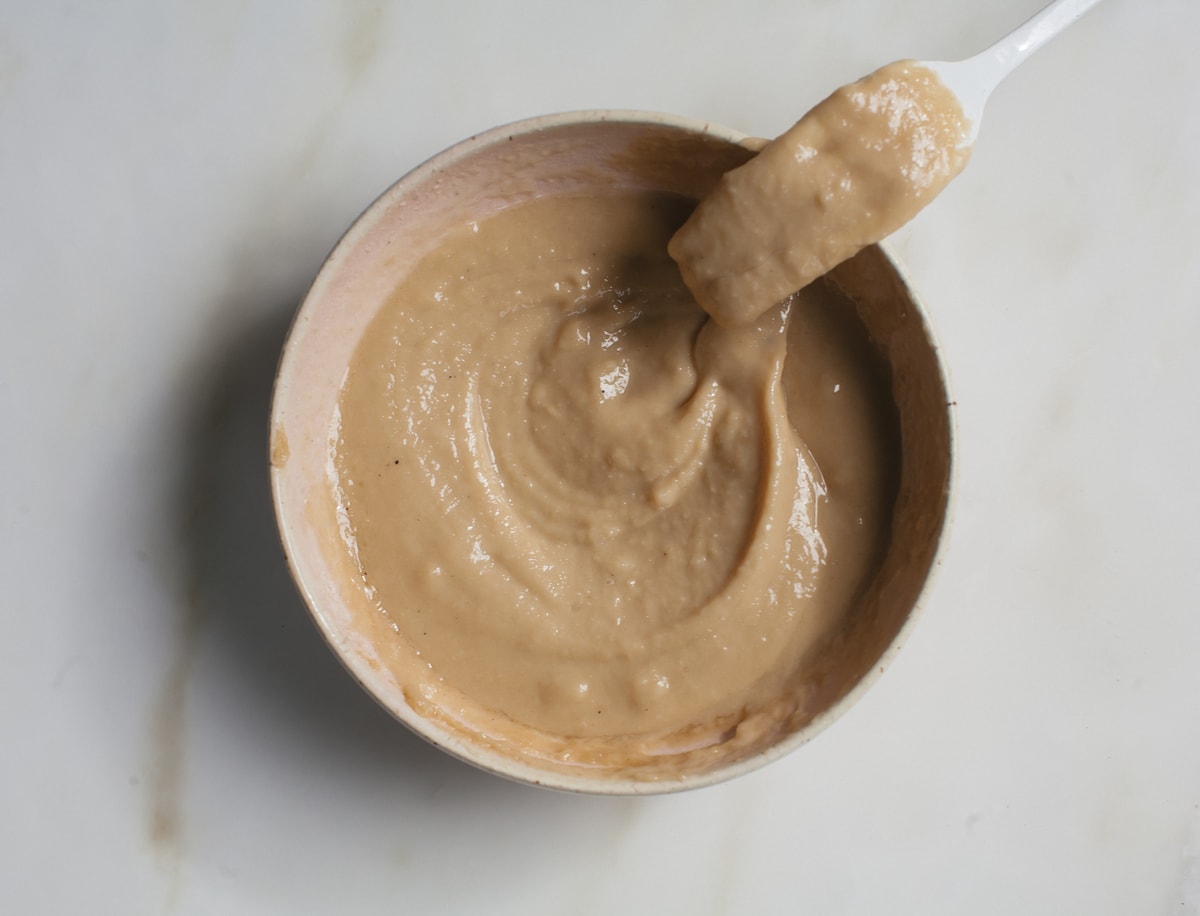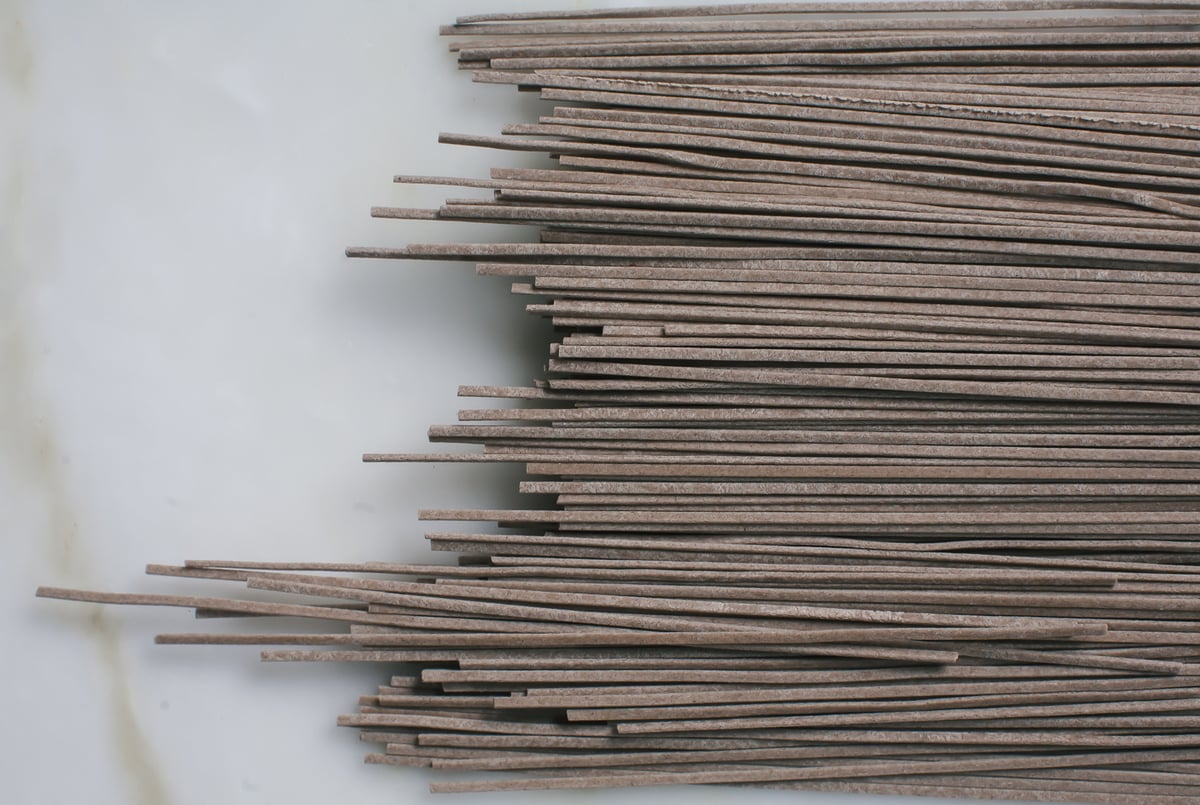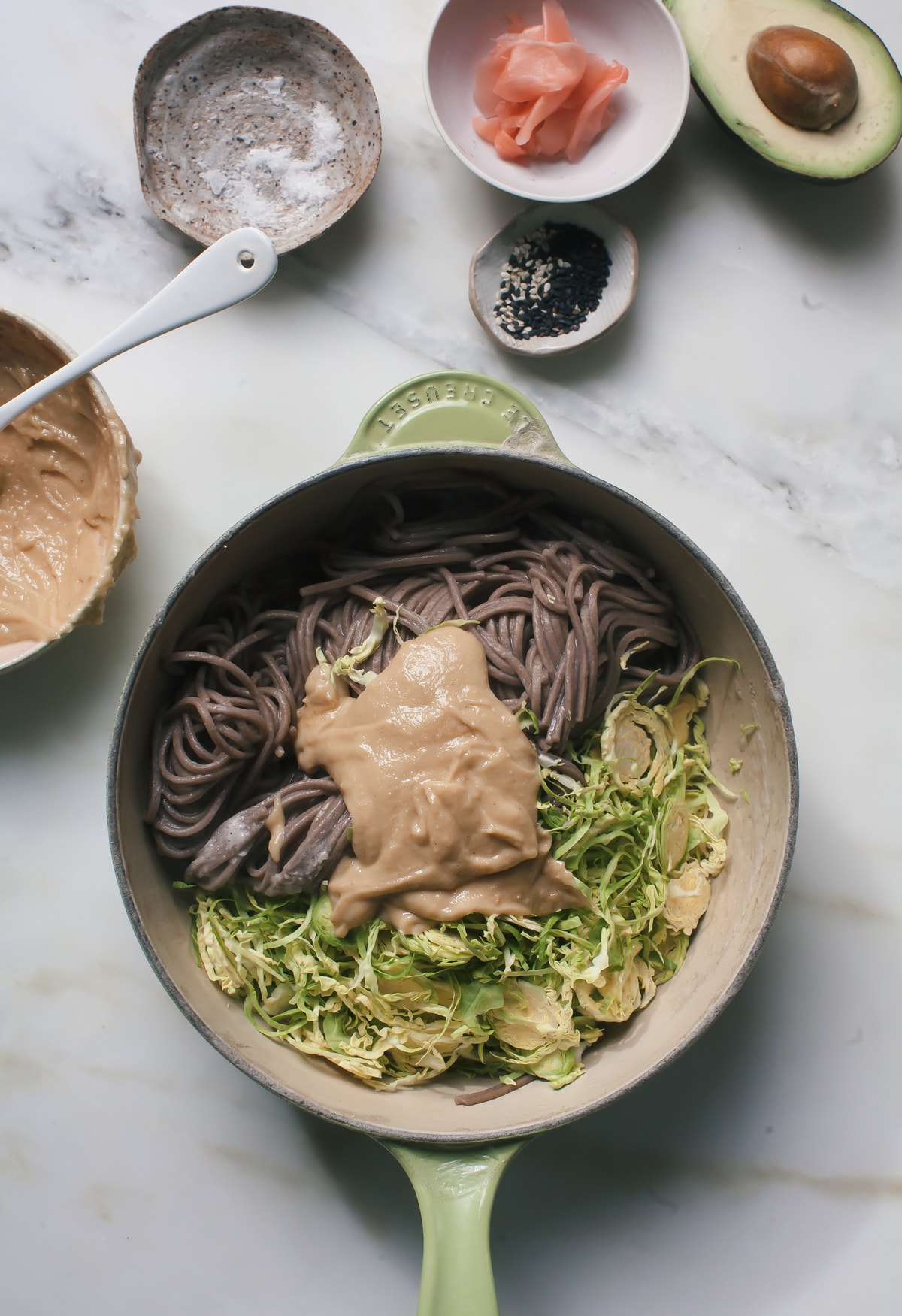 The shaved brussels sprouts aren't cooked, instead they rely on the residual heat from the noodles to heat them up and wilt them just slightly. It's more of a room temperature sort of meal. I love the avocado and pickled ginger on just about everything and they work great in this scenario too. And if you're in the mood for an egg, I don't see why or how a soft-boiled egg wouldn't be totally delicious in this bowl.
DELICIOUS BAKED GOOD V SOON.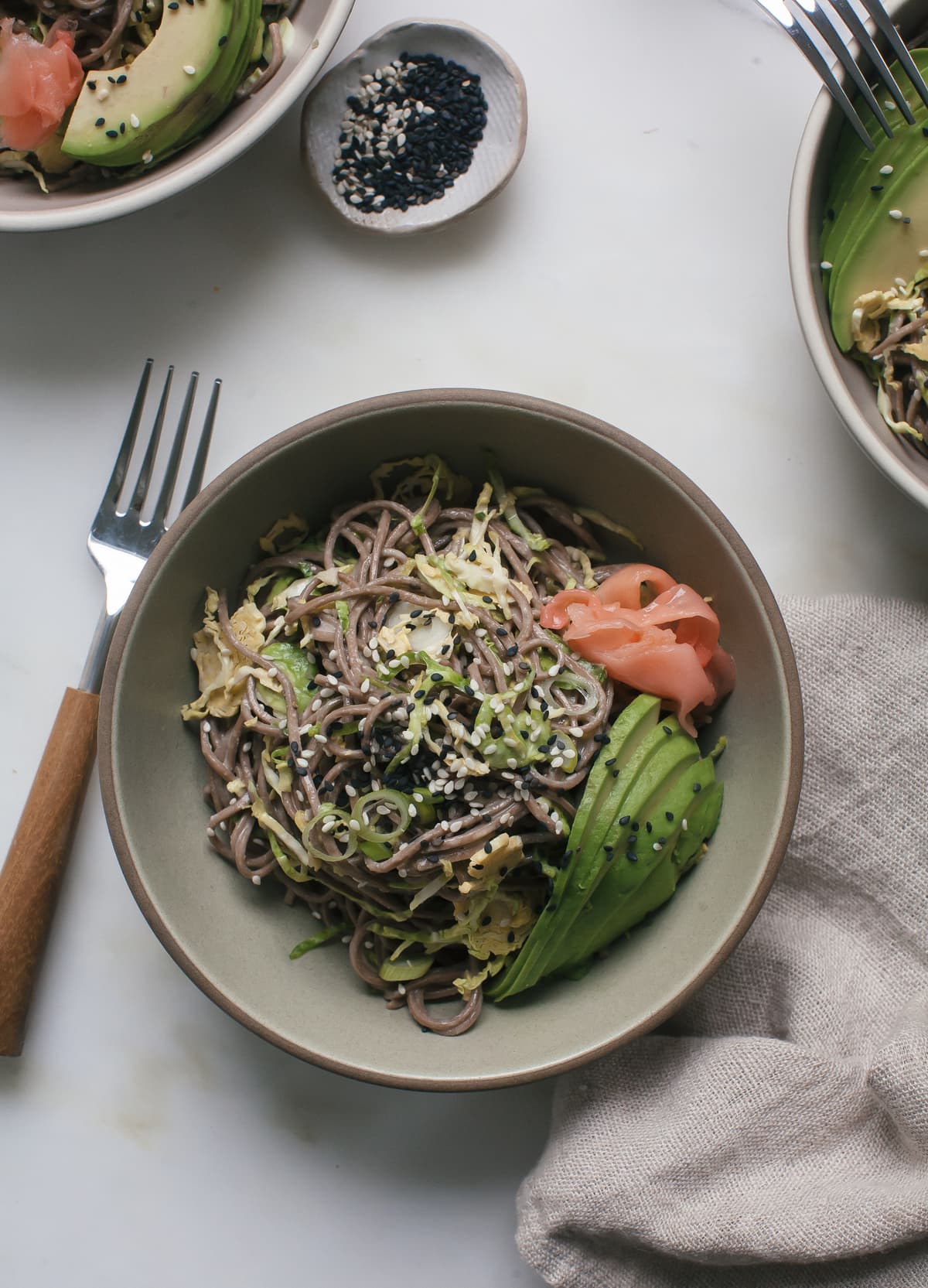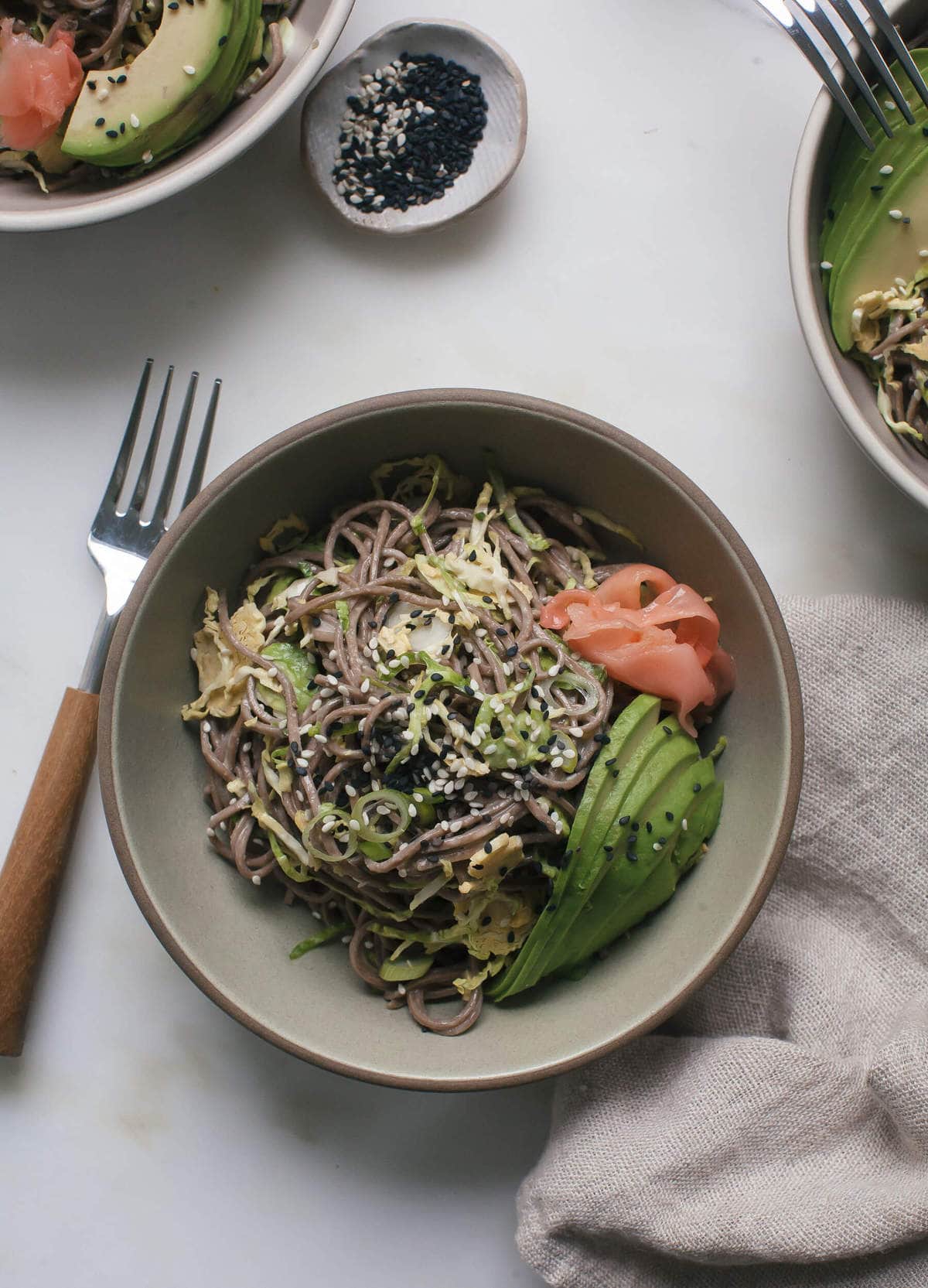 Brussels Sprouts Soba Noodle Salad with Miso-Tahini Dressing
Print
Ingredients
Dressing:
1/4

cup

tahini

,

if oil is on top, be sure to reincorporated it

1

tablespoon

sesame oil or olive oil

1

tablespoon

sweet white miso

Juice from 1/2 lemon

1

teaspoon

coconut nectar syrup OR brown rice syrup OR honey

1

teaspoon

ponzu or umeboshi

,

plum vinegar or rice wine vinegar

1

teaspoon

garlic clove

1

tablespoon

warm water

1/2

teaspoon

salt
Soba Noodles:
1/2

pound

about 10 Brussels sprouts, washed

8

ounces

soba noodles

1

tablespoon

black or white sesame seeds

,

as garnish

1

green onion

,

sliced, as garnish

1

avocado

,

sliced, as garnish

Pickled ginger

,

as garnish
Directions
To make the dressing, whisk all of the dressing ingredients together until smooth. Set aside.

If needed, peel the outer leaves of the brussels sprouts (only if they're wilted and slightly brown). Using a mandoline or sharp knife, slice the brussels sprouts thinly. Add the brussels sprouts to a medium bowl. Bring a pot of salted water to a boil. Add the soba noodles and cook according to the package's instructions. (I always find that I need less time than the recommended time so be sure to taste the noodles starting at the 3-minute mark.) Drain the noodles and rinse with lukewarm water. If they seem like they're sticking together, drizzle a teaspoon of olive oil or sesame oil over them and toss them together. This will loosen them up. Add them immediately to the bowl or pot with the brussels sprouts and add the dressing.

Toss everything together, using a fork, until everything is evenly coated in the dressing. Give it a taste and adjust the salt according to your liking.

Divide amongst bowls and garnish with green onions, sesame seeds, avocado and pickled ginger.
Notes
My favorite soba noodles are by Eden's Foods and are 70% whole wheat. The 100% buckwheat is good but just be sure to really rinse them with water and toss them with oil because they can become very sticky! I love the idea of adding a soft-boiled egg on top or a piece of seared salmon.