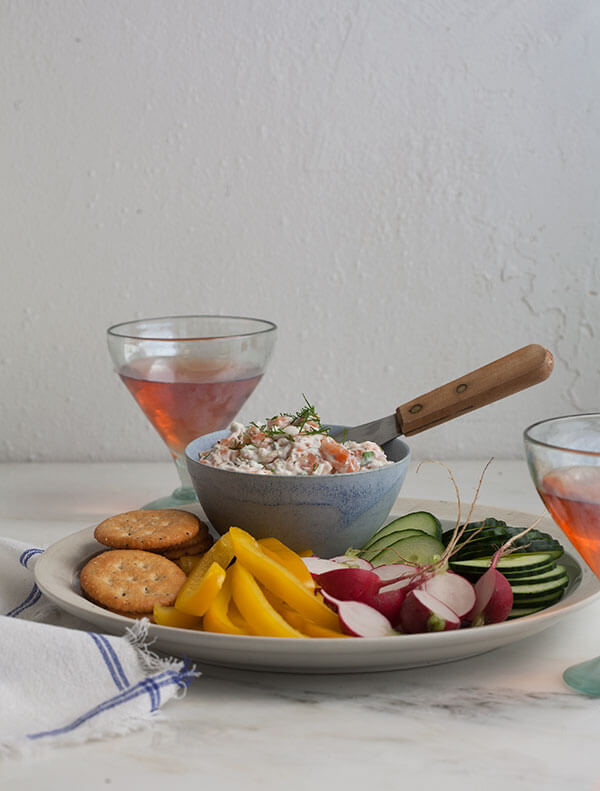 Sometimes I get super angsty. Can you be older than 15 and still be angsty? Because I am. I want to sit in my room, with Fiona Apple playing, while I fill my journal with everything that's making me itchy in life. It goes back to that idea that sometimes I enjoy crying—it feels good! (And yes, I know that Joy basically described this same thing like a few days ago but I'm feeling like this too.)
Lately I've been feeling the cries come on by all sorts of things: an episode of Shark Tank; when I think too long and hard about how much I love my dog; how fast time goes; how fragile life is, etc. Basically, whatever the scenario, I will find the emotional thread in that shit!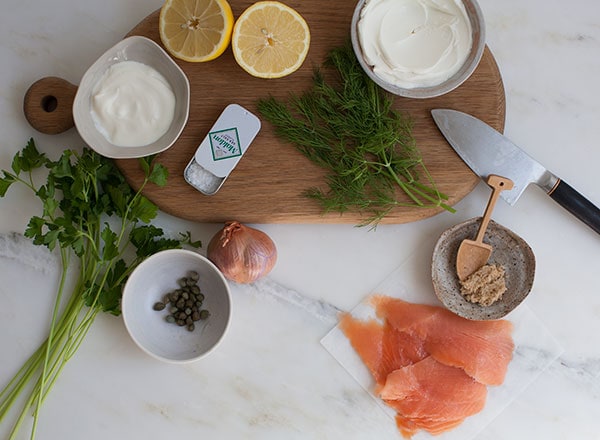 I've noticed that this angsty feeling usually coincides with me being really immature with my eating habits, too. I'm talking things like snacks for dinner (an apple and almond butter all day long!), breakfast for dinner, or in this case, appetizers for dinner.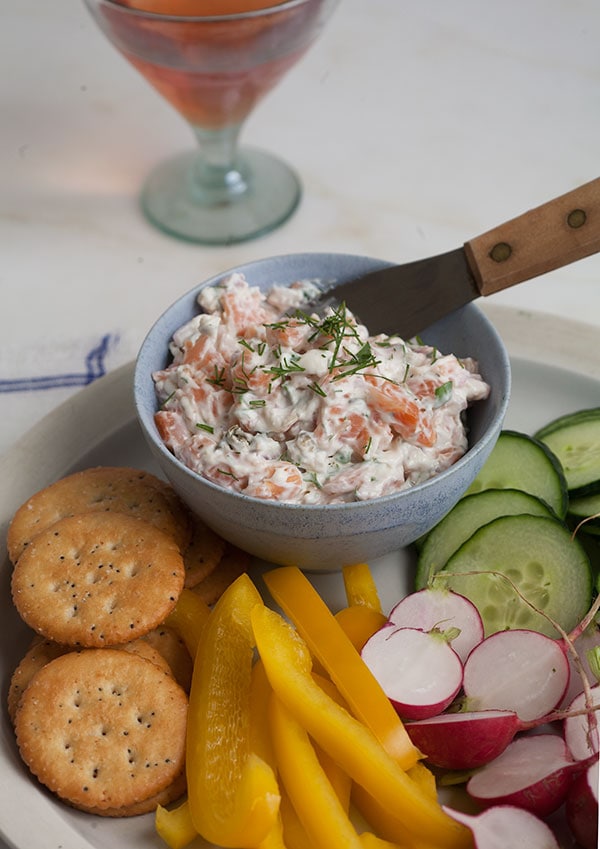 I ate this smoked salmon dip when I should've been eating something v v paleo, but this isn't all that unhealthy, actually. Especially if you eat it with veggies vs. crackers.
It's refreshing and delicious. The créme fraîche and cream cheese add a nice tang. The capers and lemon and shallot breakup the richness and provide so much needed acid and bite. The dill and Italian parsley make this so freaking refreshing tasting.
It's basically the perfect thing to eat by yourself. Or if you're into sharing, you could make it and feed it to your friends or people in your life. But only if you're into that sort of thing!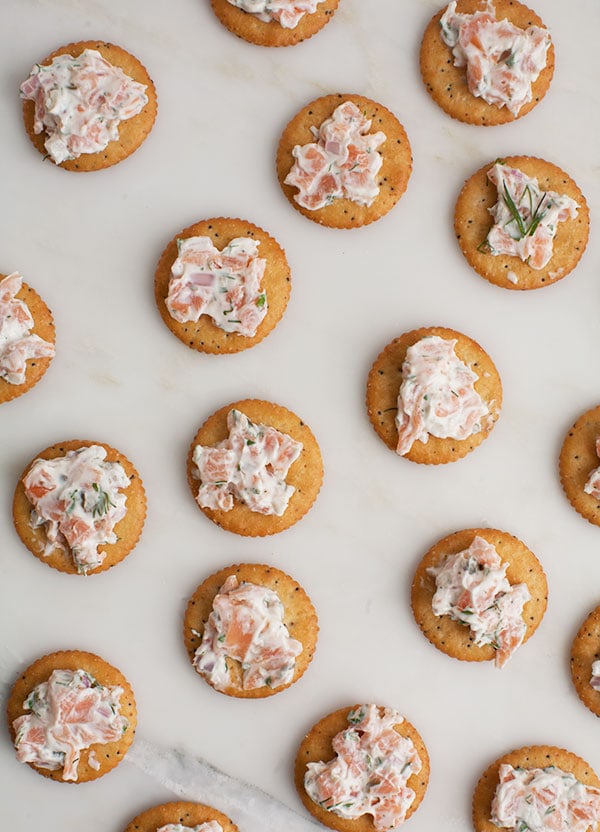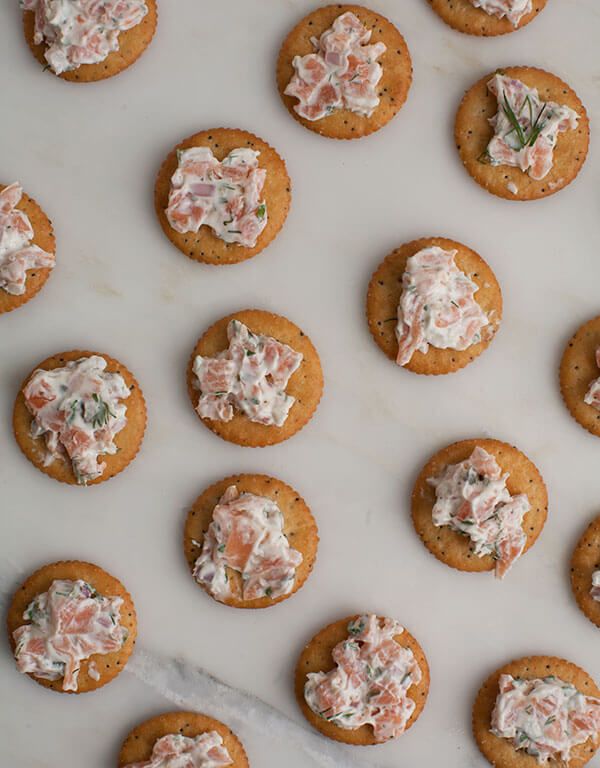 Serving Size:
2
TO 4 (AS AN APPETIZER)
Ingredients
Smoked Salmon Dip:
2

tablespoons

créme fraîche

2

tablespoons

cream cheese

,

room temperature

2

teaspoons

capers

,

chopped

1/2

shallot

,

diced

Juice from 1/2 lemon

1/2

teaspoon

prepared horseradish

2

ounces

smoked salmon

,

diced

1

teaspoon

minced dill

1

teaspoon

minced Italian parsley

Freshly ground pepper

Salt

,

maybe
To Serve:
Cucumber slices

Buttery crackers

,

like Ritz

Radishes

,

trimmed and halved

Bell pepper

,

sliced
Directions
In a small to medium bowl, add the creme fraiche, cream cheese, capers, shallot, lemon juice, horseradish, smoked salmon, dill, Italian parsley and a few turns of freshly ground pepper; give it a good mix and taste. Adjust the seasoning to your liking. I ended up adding a bit more black pepper and a teeny pinch of salt. Garnish with an extra sprinkling of minced dill if you like.

Serve with cucumber slices, ritz crackers, radishes and bell peppers. Other items you could serve them with: bagel chips, pita chips, slices of lavash or pumpernickel crackers.