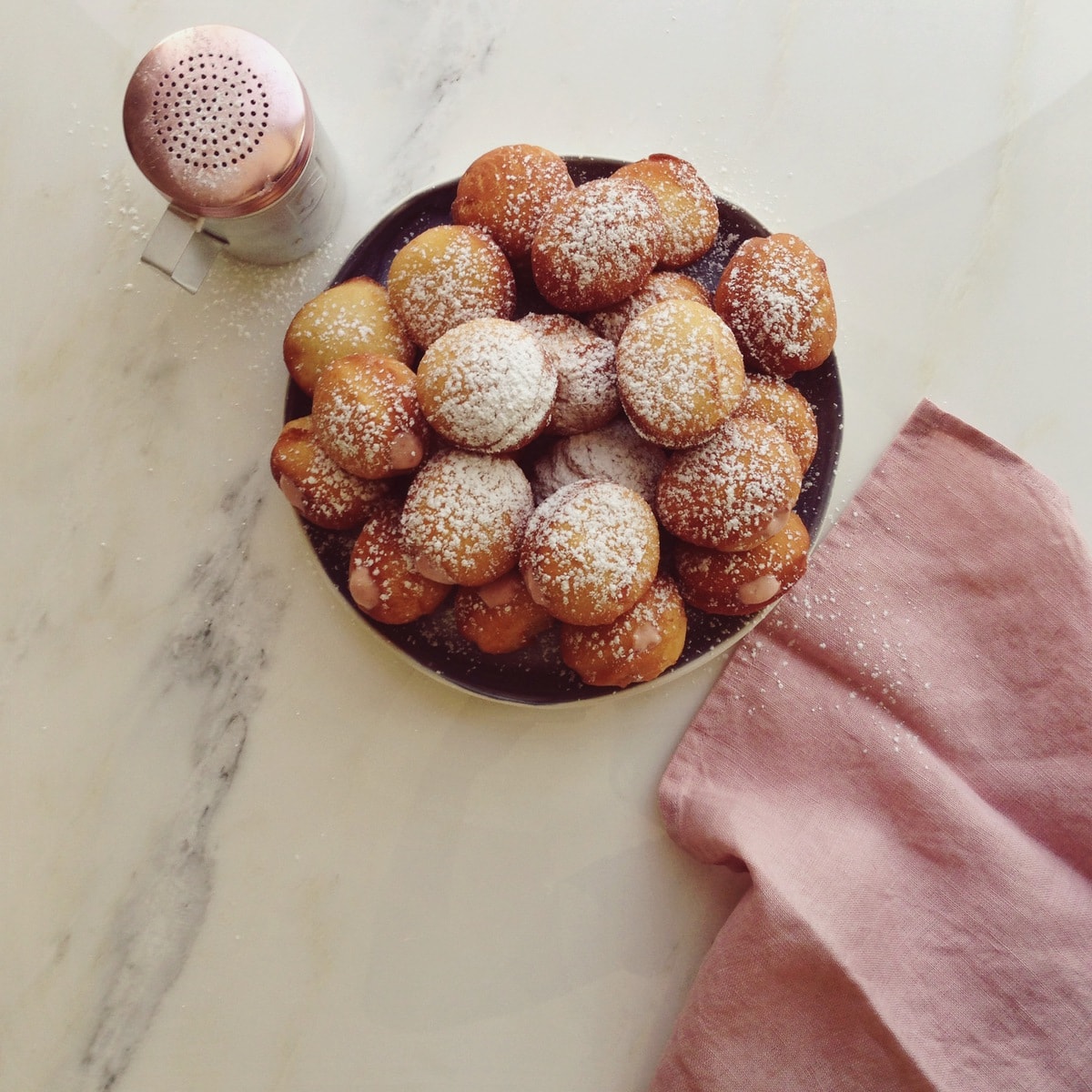 This month was a blur. Lots of making food, shooting food, remaking food and shooting it again. The days were long but they left me energized. My body sort of started to ache after a few days but every day my mind was still going strong. This stuff makes me happy. I'm grateful I can actually call it my job.
These monthly round-ups are kind of my favorite because usually I think my life is super boring and plain and then when I go to write them and search through my photos, they make me stop and go, hey! this month was kinda kewl! But not this month. I took no photos on my phone. None. I was too busy with my head down.
I will share the few that I did take, though.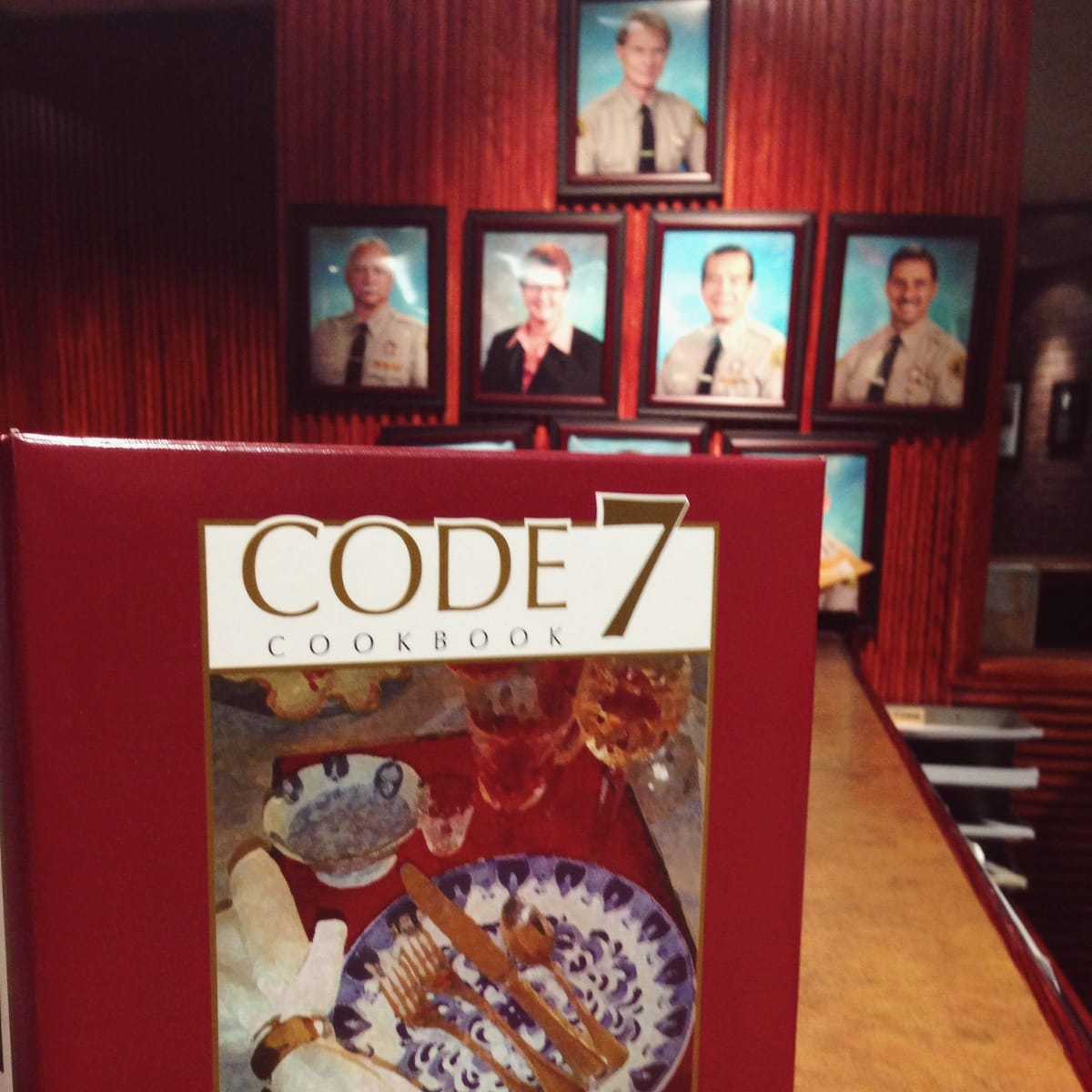 My month started off by my car getting hit by man in a parking lot. I wasn't in the car, thankfully, and my car is fine. Just a little dent. But I did have to go to police station and found this lovely cookbook the police offers wrote.
On sale for $10! I wanted to tell them their efforts would probably be better spent starting a food blog but figured I'd stay out of it.
I went to the deep valley to search for marble surfaces for the book.
I took a photo of this scary yet beautiful liquid coming from one of the buildings.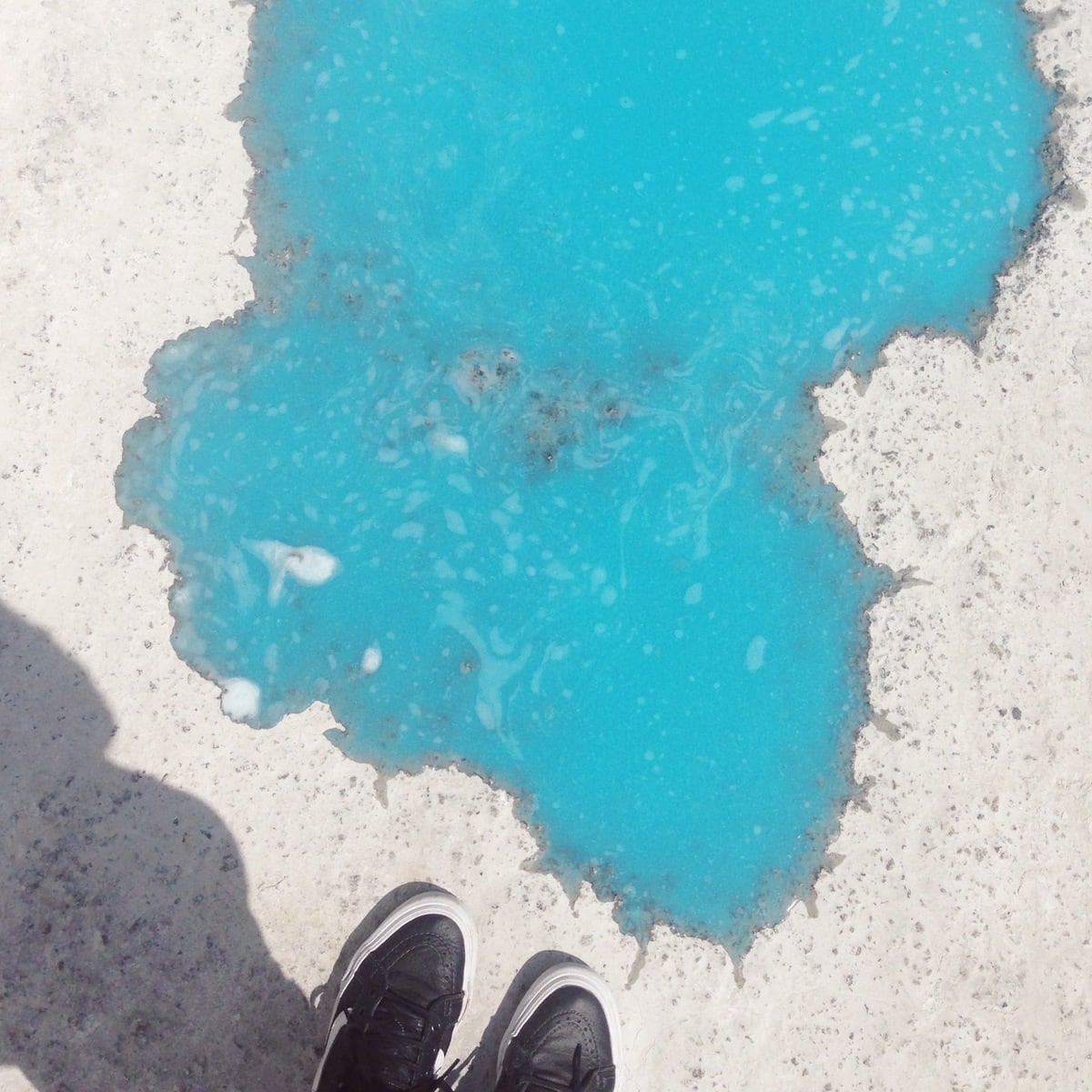 When I take Amelia on a walk, I pass by this house and it reminds me why I like my neighborhood so much.
This basket is always full of stuff; sometimes I take a few.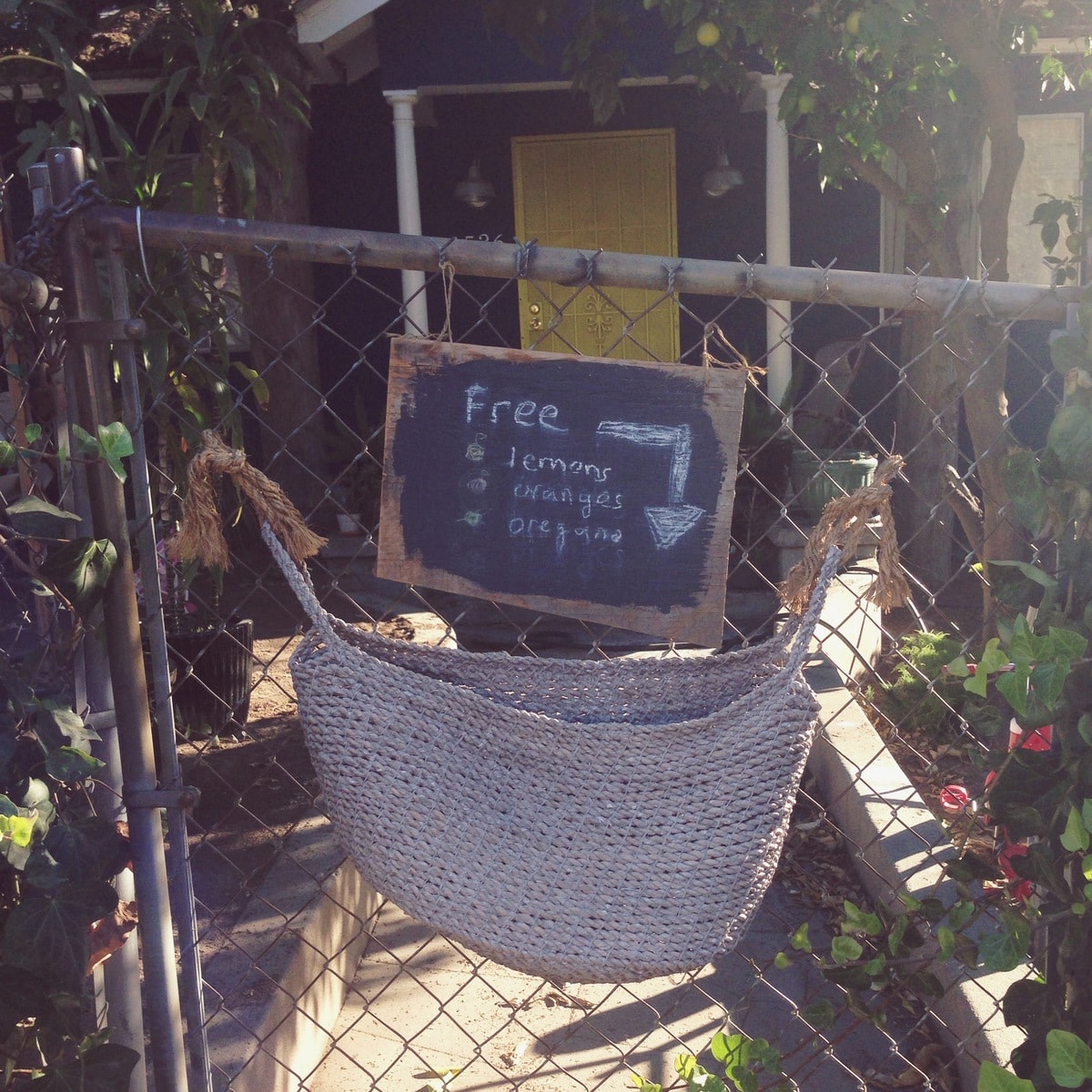 Amelia was super scared of this tiki statue. Super normal and understandable.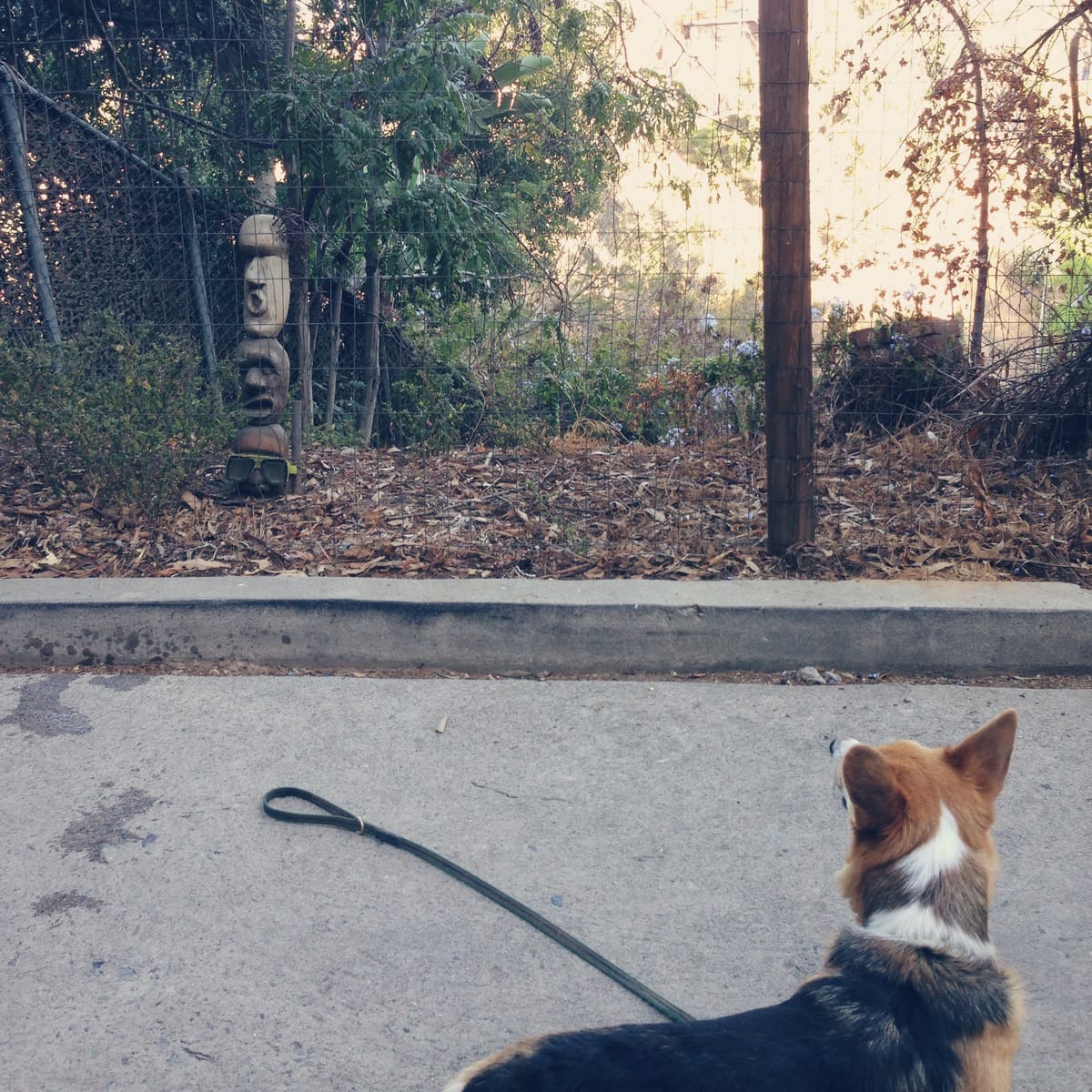 On this particular night it was around 100 degrees at 8pm but the sky was beautiful.
My goal is to find a place that can set a sunset like Los Angeles. I'm not sure that place exists.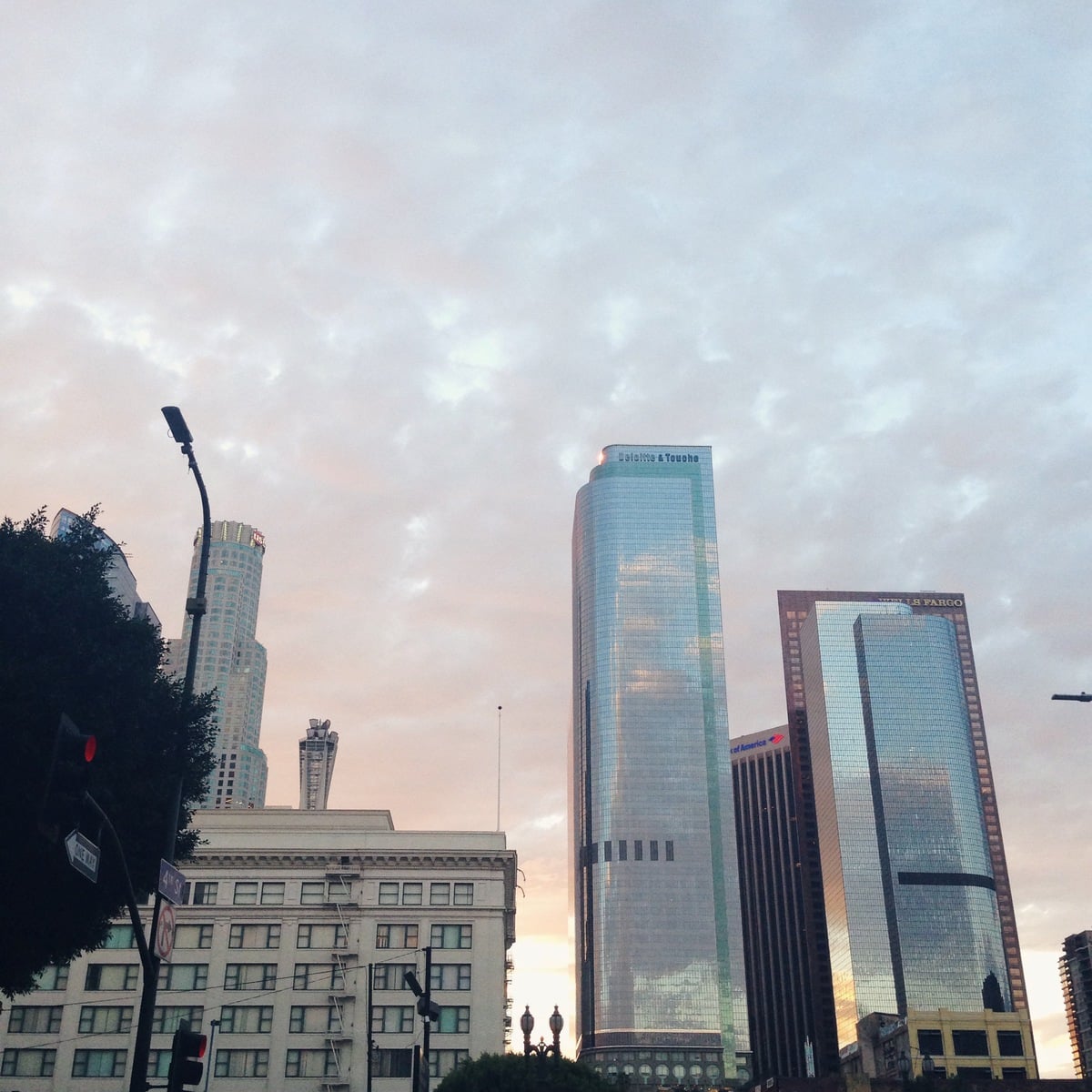 Lindsay from Suite One Studio (do you know her stuff?) made a custom line of gorgeous ceramics for my book! WHA! They are so incredible in person.
We might sell them? Would you be interested in buying them? Yes, maybe?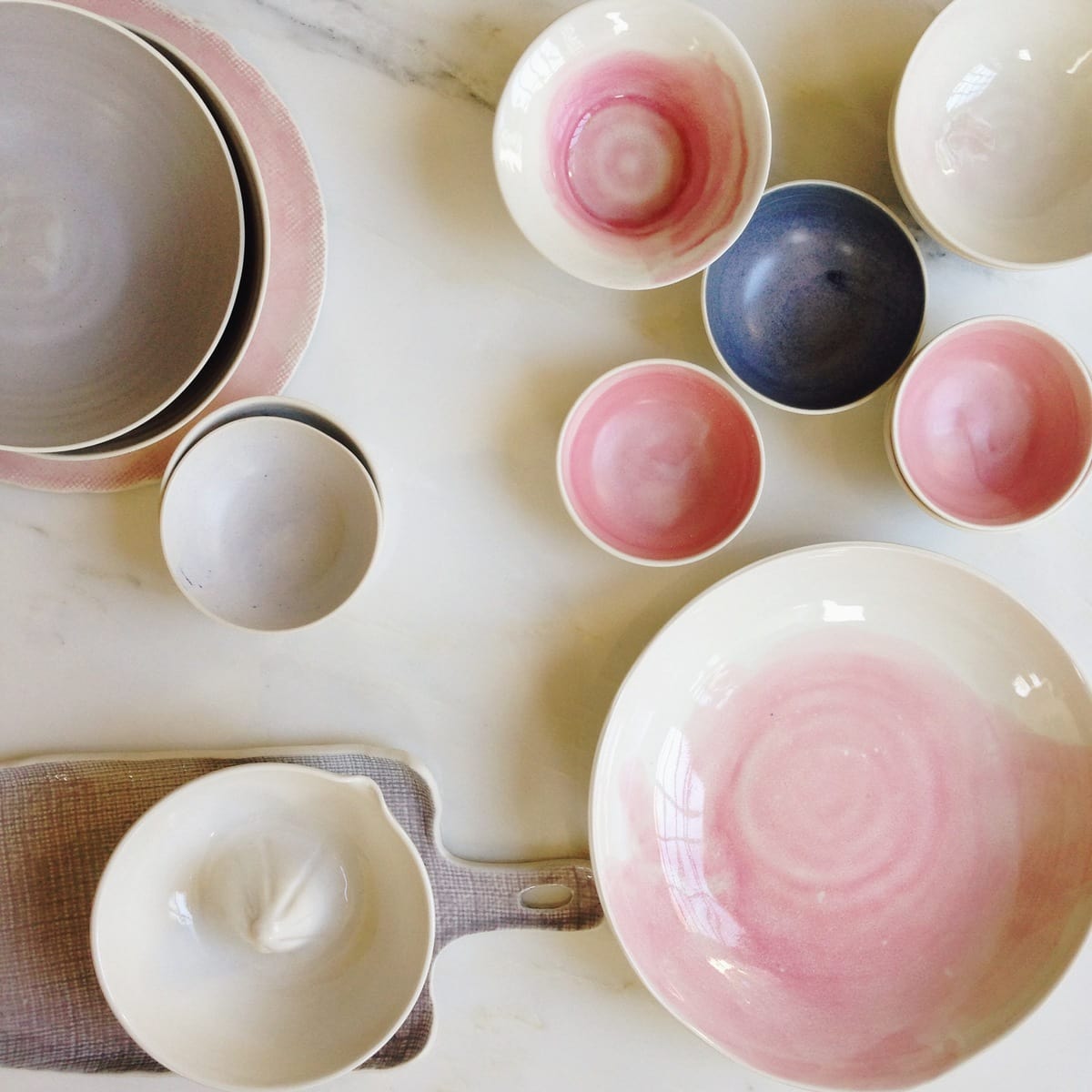 I went to the flower market bright and early one morning in search for holly for a Christmas shot, but they didn't have anything. Too early in the season! It did feel like fall, though, and it got me super excited.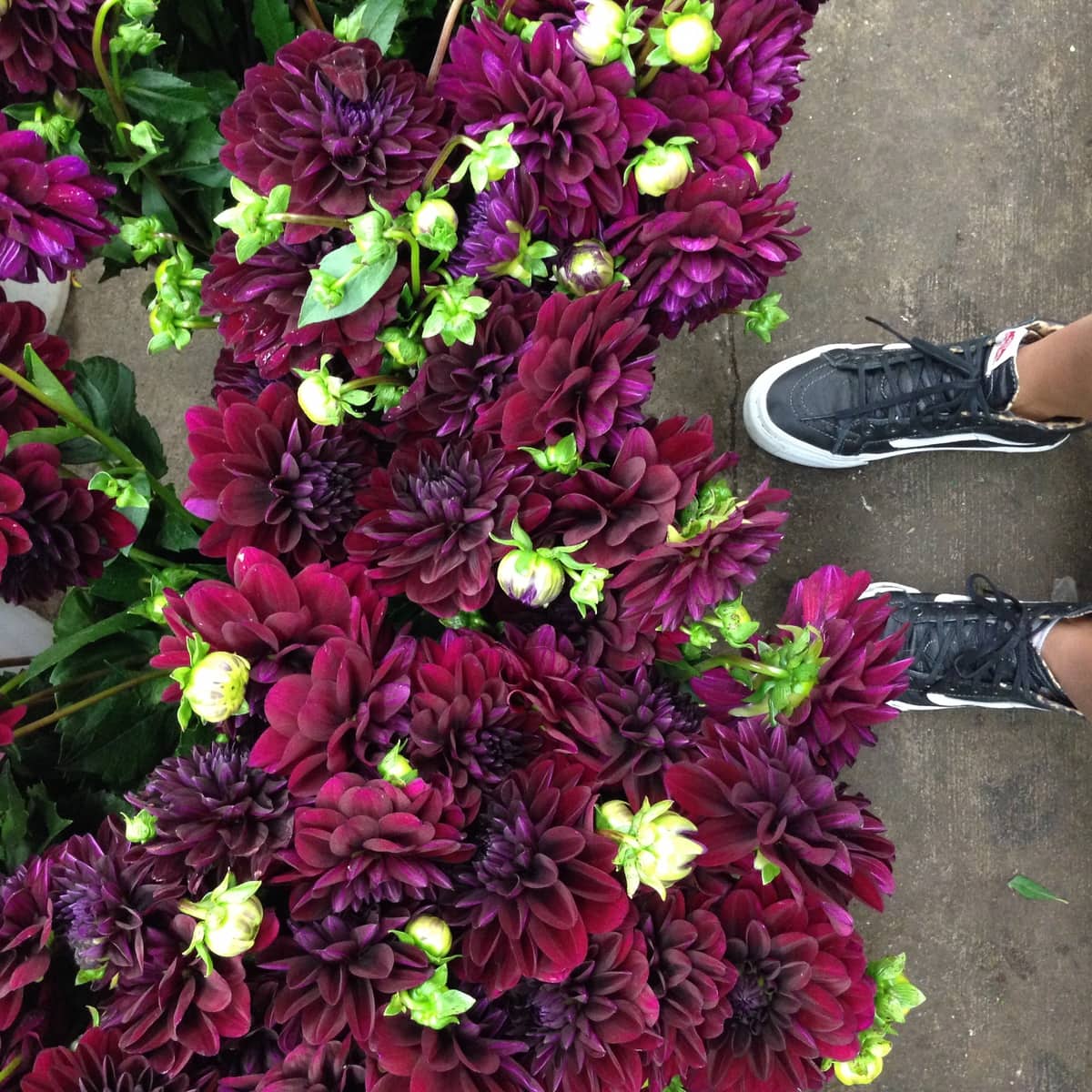 There was ice cream destruction.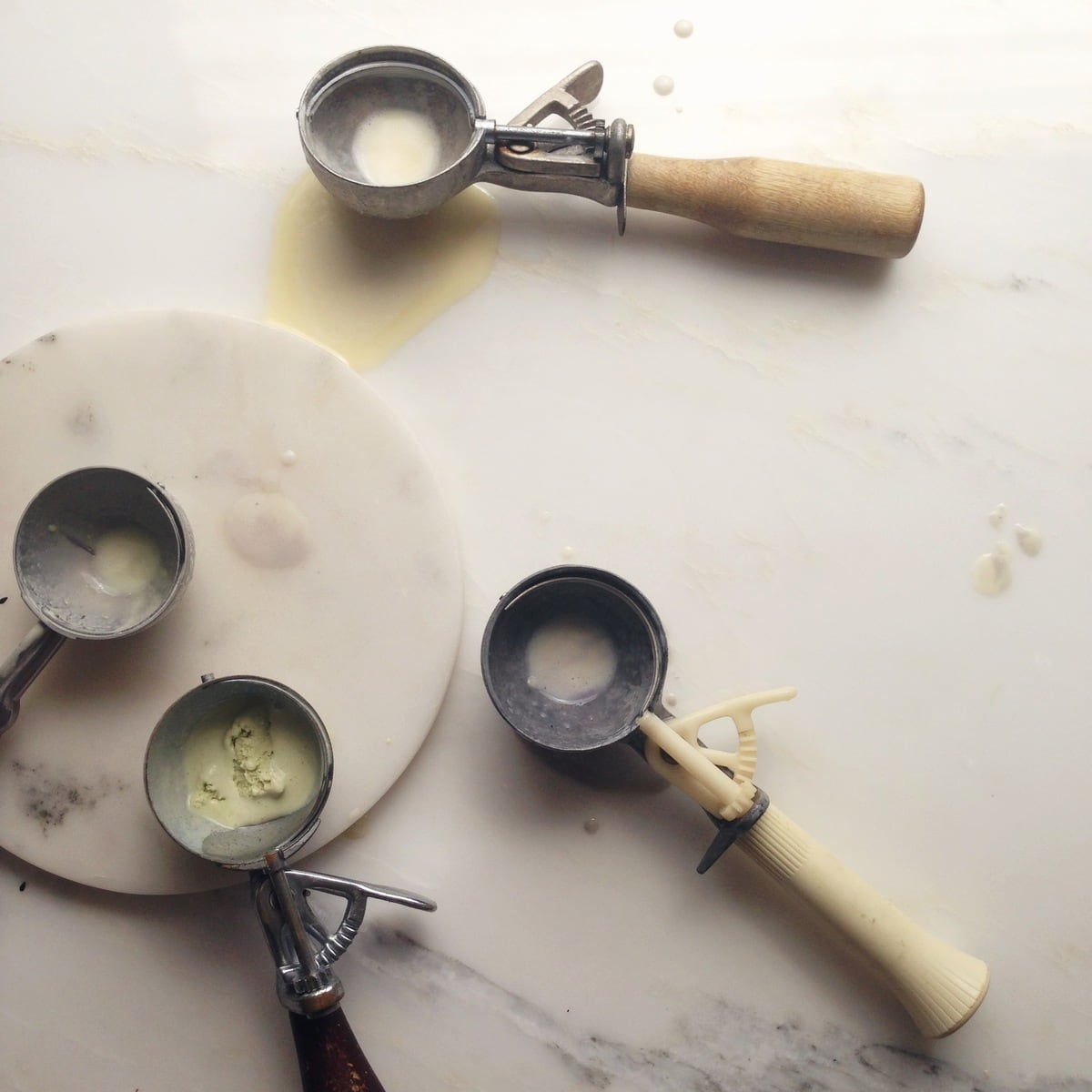 I really want to do a Los Angeles guide where I tell you all my favorite restaurants. Night Market Song would be near the top of the list.
It's one of my favorite neighborhood restaurants. This chicken sandwich was everything and I love the Cindy Crawford poster in the background.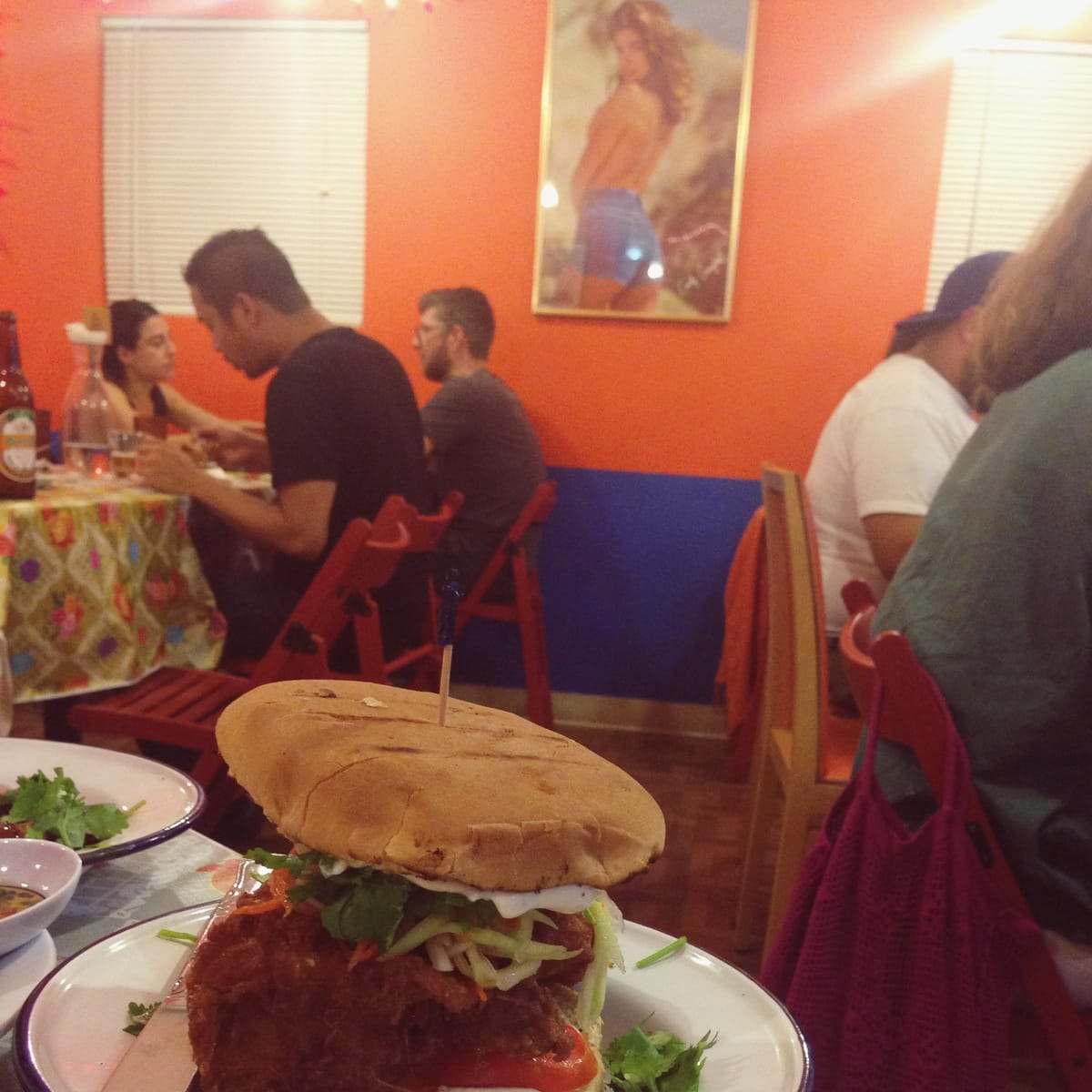 I was Whitney's date to dinner at our friends' house, Dylan and Jeni. Their place is super cute.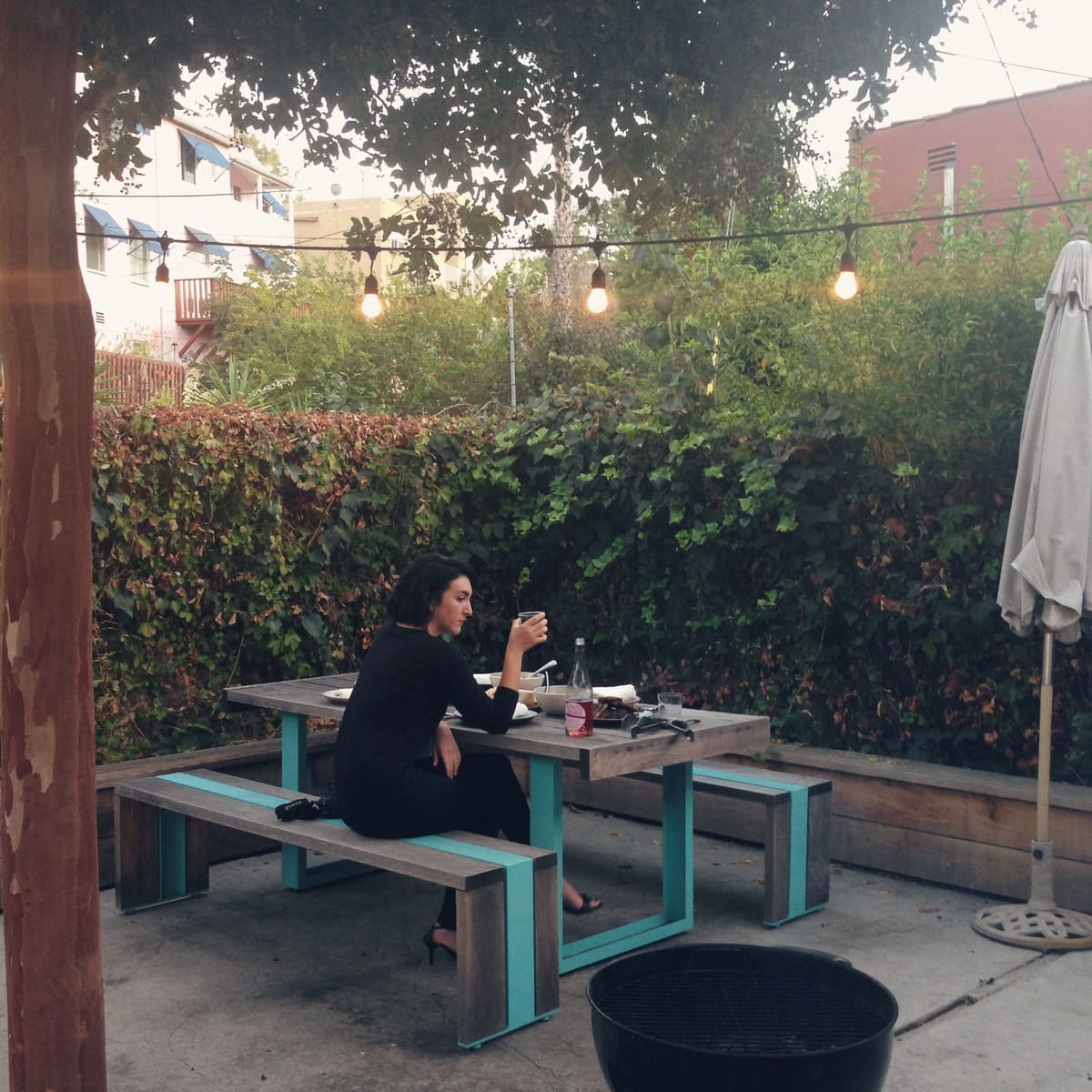 For the occasion, I baked my first apple pie of the season.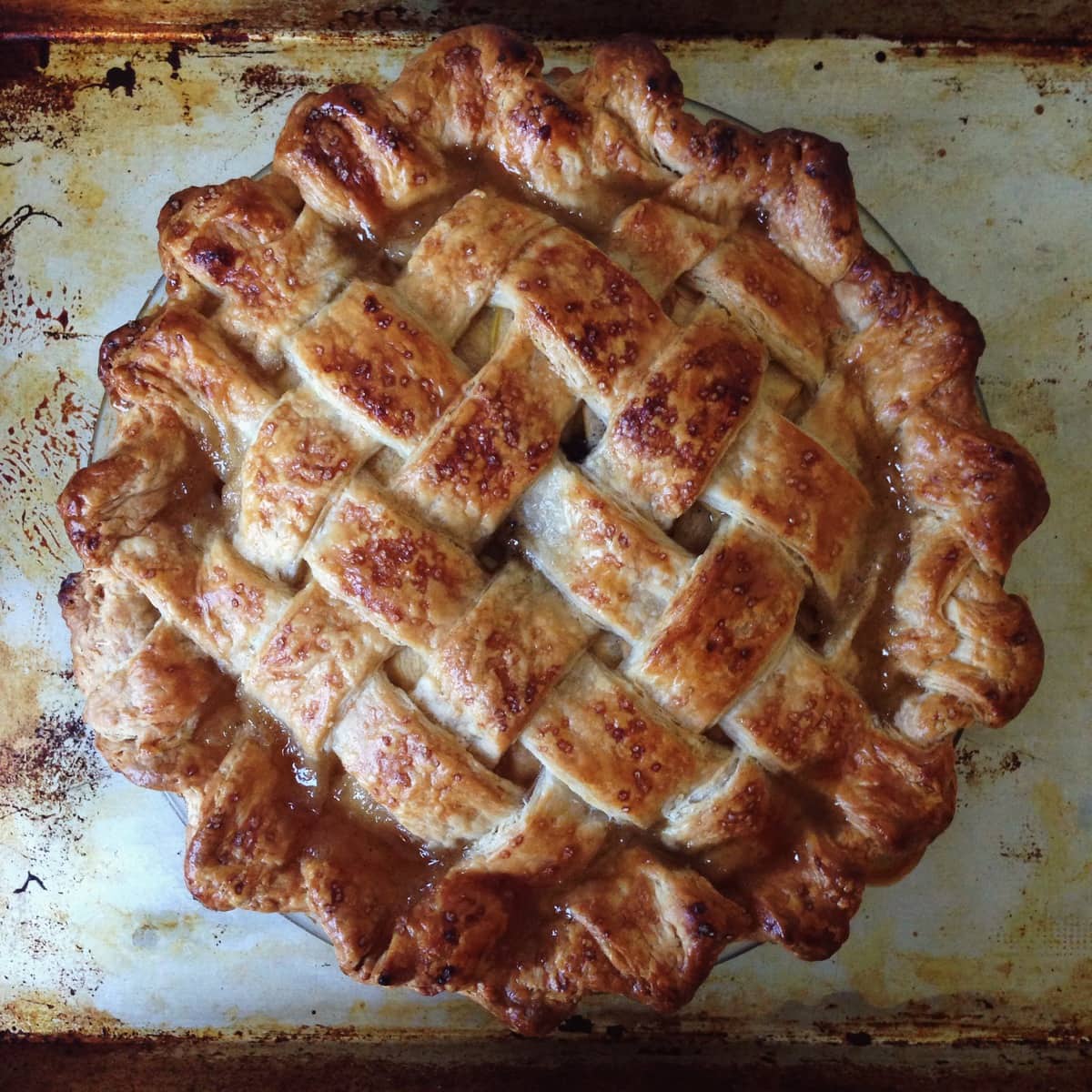 I took tons of pictures of squash and pumpkins and fall things because I'm so excited they're finally around.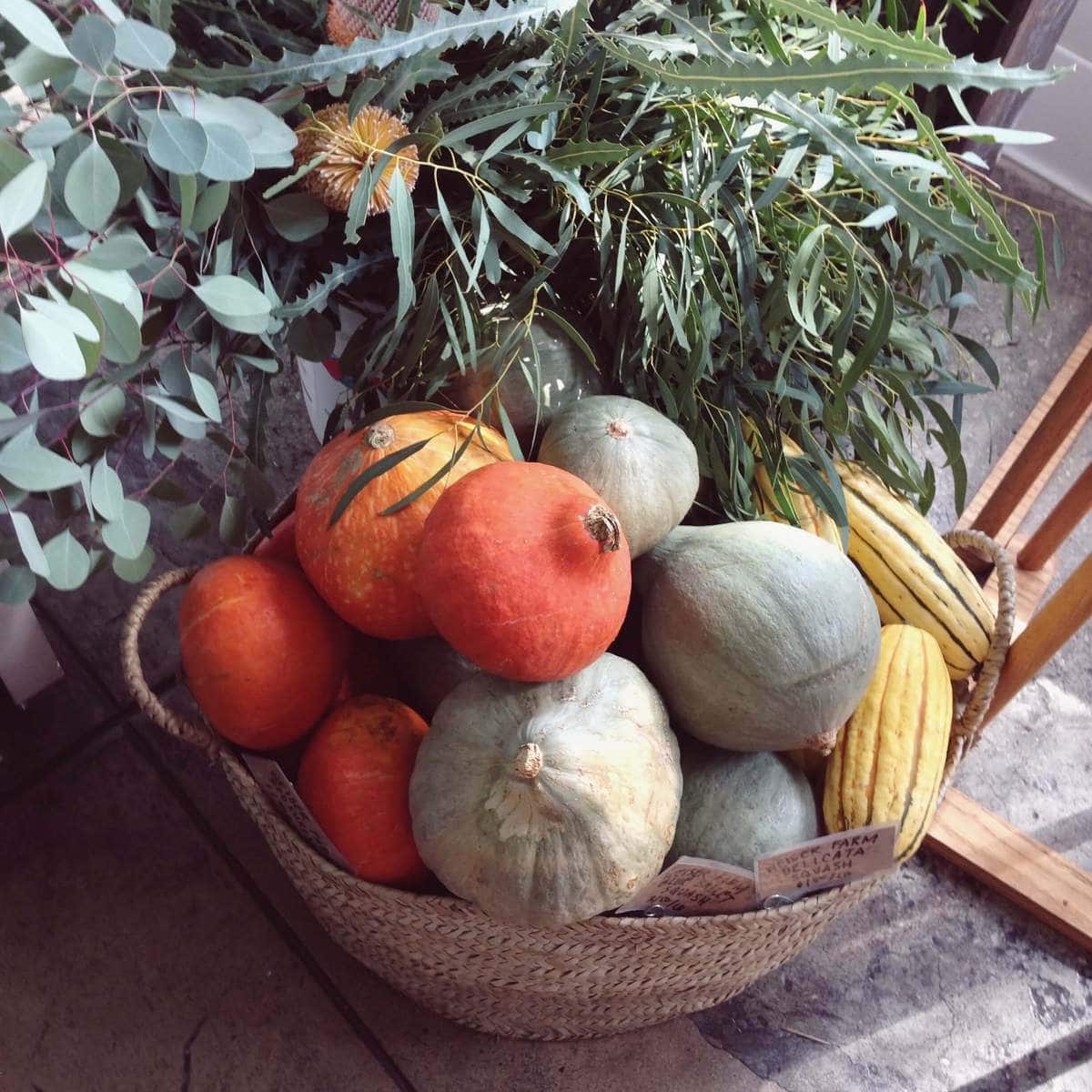 I bought a few more plants for my living room. Honestly, the more plants the better.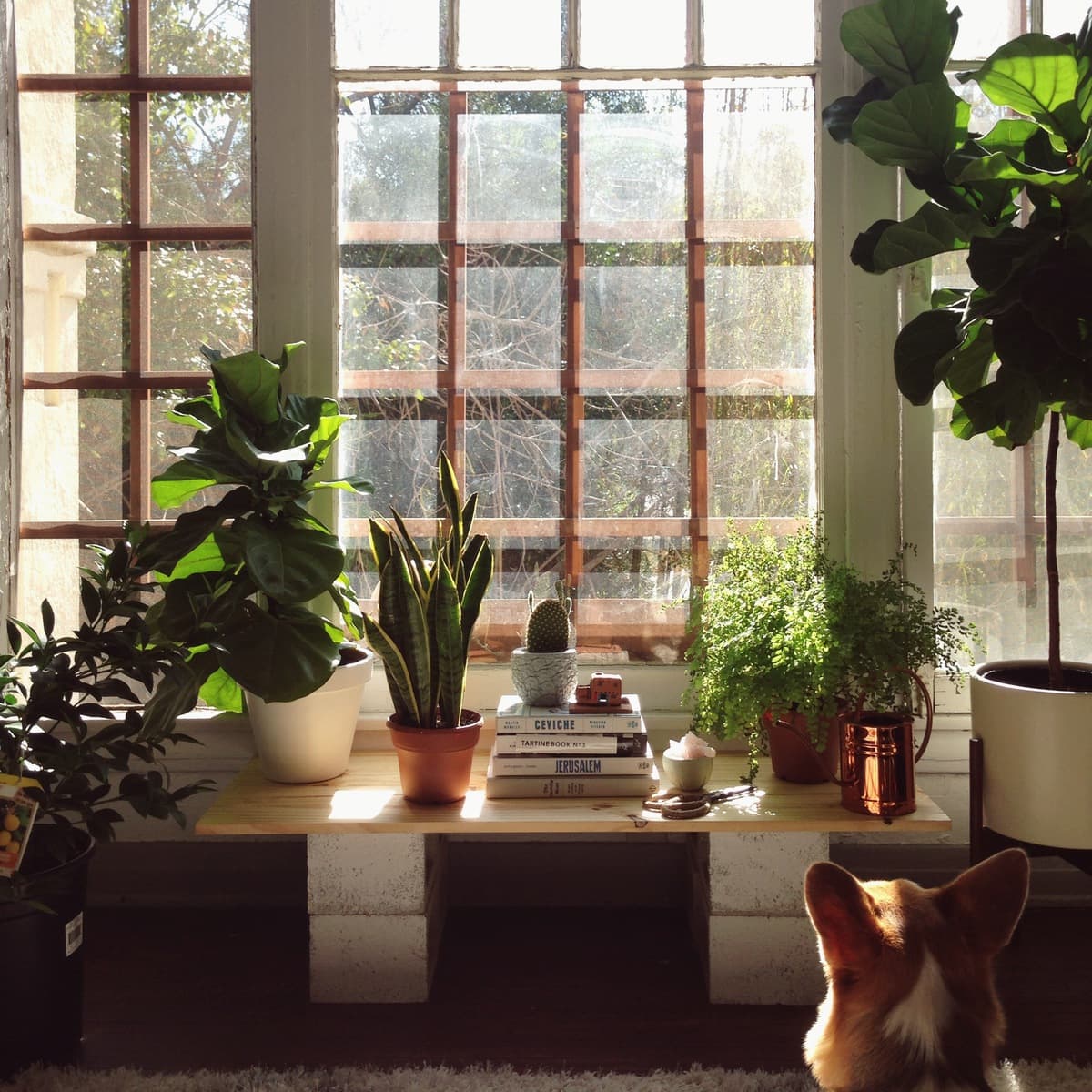 Last week I splurged and bought Josh and I tickets to go see Larry David In Conversation with David Steinberg. It was very much of a treat yo' self moment that I needed.
I wasn't sure what we were going to end up seeing since it wasn't a planned stand-up show. Larry David ended up speaking a lot about his career and his path to getting to where he is. Of course, he was funny and ridiculous, himself.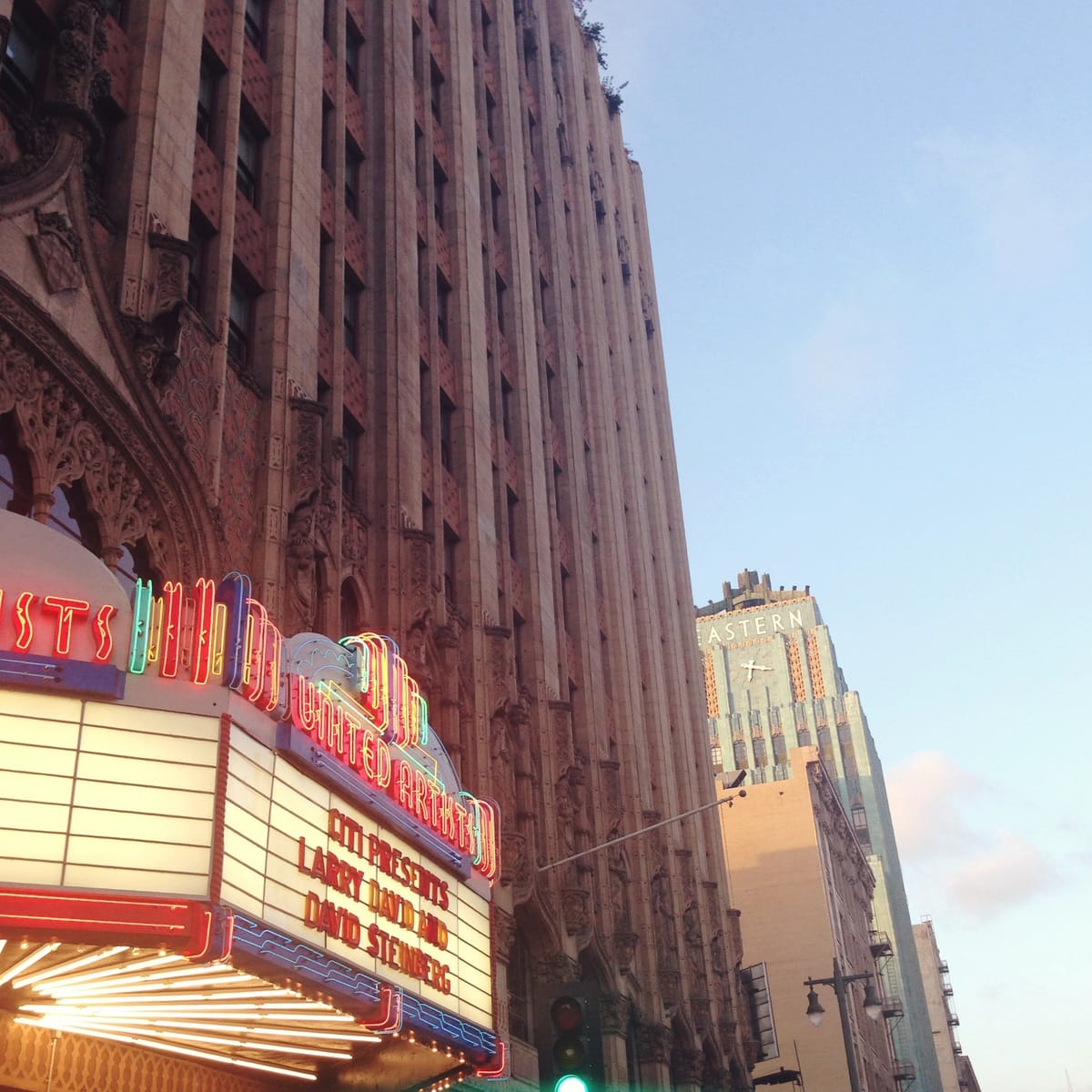 A lot of the things he said were funny but some were really true and stuck with me. He said, "There's so much power in the word NO." It made me think a lot.
Now, October.
October is the time for pumpkin-everything.