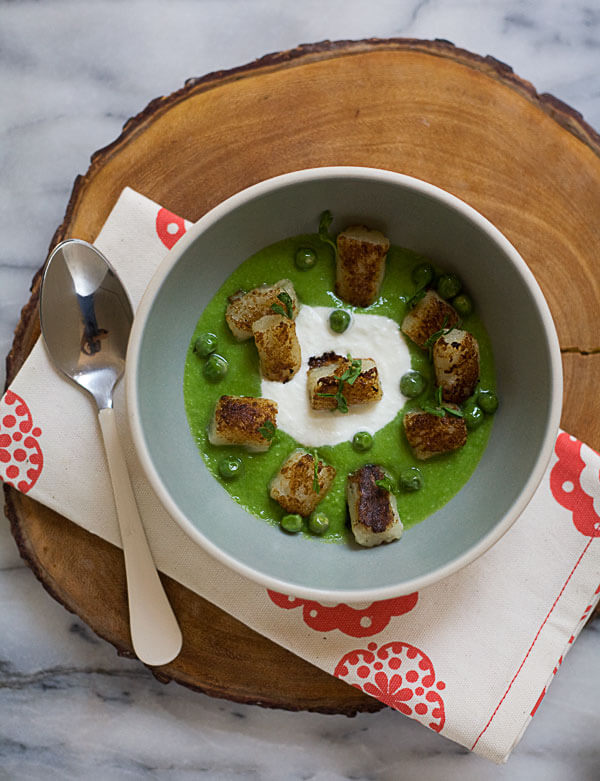 I wonder when I'll stop thinking it's awesome that I can tweet, check Facebook and blog from 10,000 feet in the air. I hope never because this airplane internet technology makes me feel cool.
I'm currently flying across the country, working my way back to my lil' corgi after a very short trip to New York City. Whenever I'm in that city, it not-so-gently reminds me how much of a New Yorker I am not. The thirty-degree winds make the skin on my face hurt. The subway system still confuses me. And never has a city made me feel like I'm too smiley for my own good.
But New York is also the city where pink refrigerators live on the sidewalks, it's the home to epic restaurants and bars that are so cozy and warm, you find yourself there until 4am, talking away with one of your best friends. It's a magical city. I hope that at some point in my life I can call home, at least for a little while.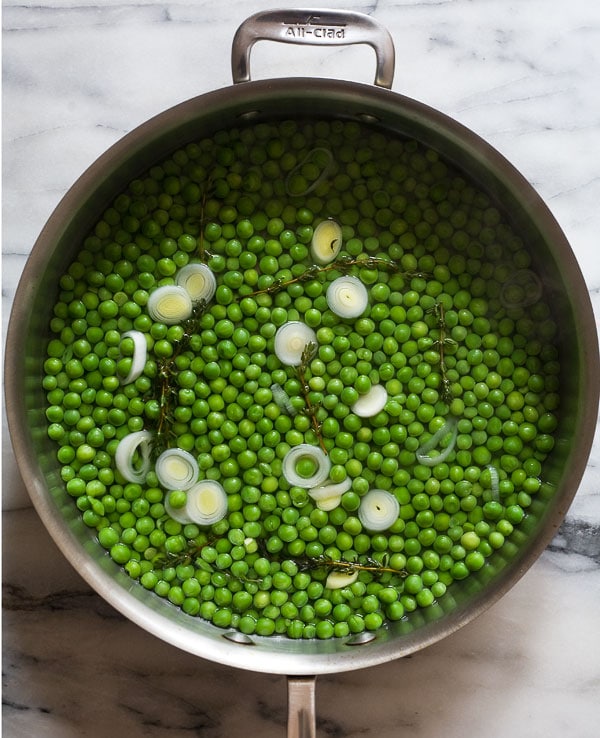 Being in New York also made me realize how much of the country is still experiencing chilly weather. I was cold about 95% of the time I was there. The other 5% I was in bed, under the covers.
I like to think that this kind of dish is seasonally traditional. There's the comfort and coziness from the gnocchi and the freshness from the peas.
Pea season is the prettiest season!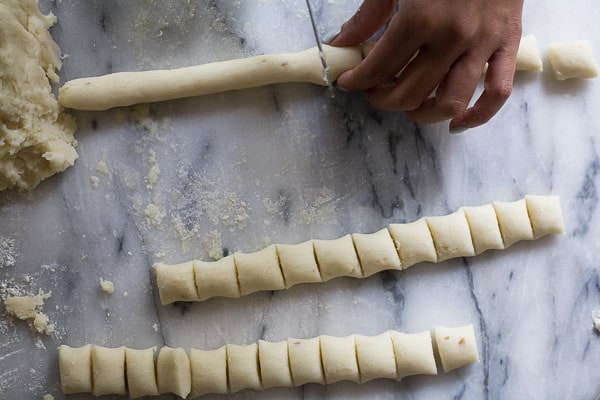 Have you ever seared gnocchi? Holy moly. I love. It adds a nice crispness to something that's usually just one texture: soft and pillowy.
It adds a bit of dimension and contrast. And it's almost like eating tater tots. Almost.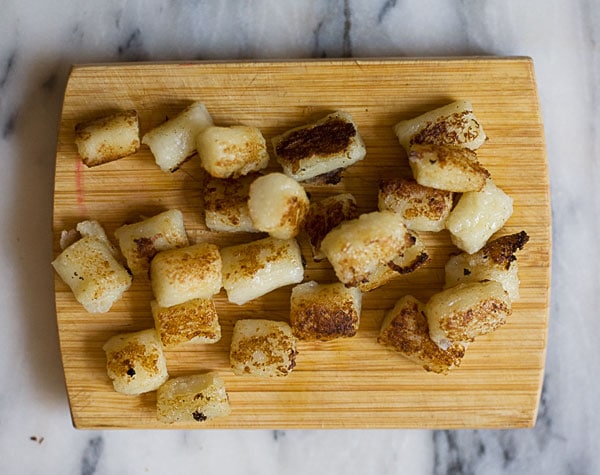 This pea sauce begins with water, peas, leeks and thyme steeping. The sauce tastes so ridiculously fresh with a hint of thyme and a (soft) punch of garlic. The goat cheese cream placed in the center adds an awesome creamy and tangy element.
It's healthy, fresh and light and filling all at the same time.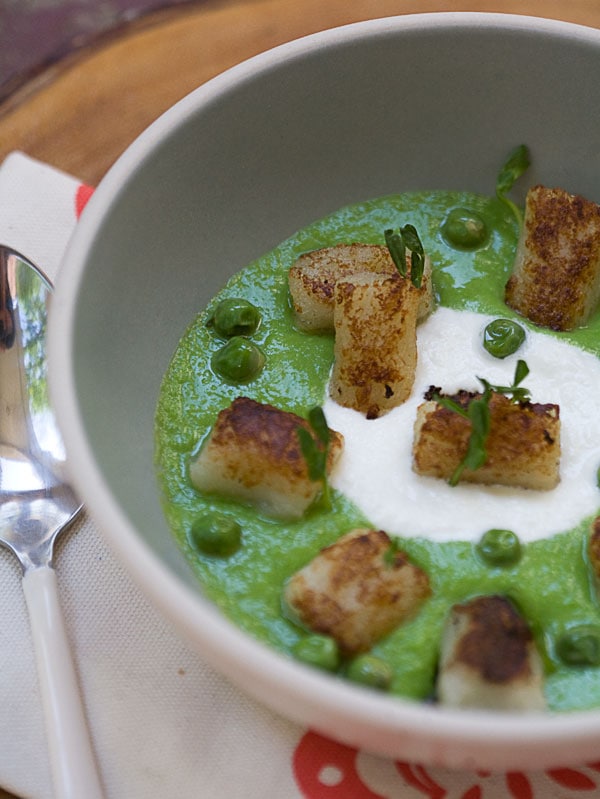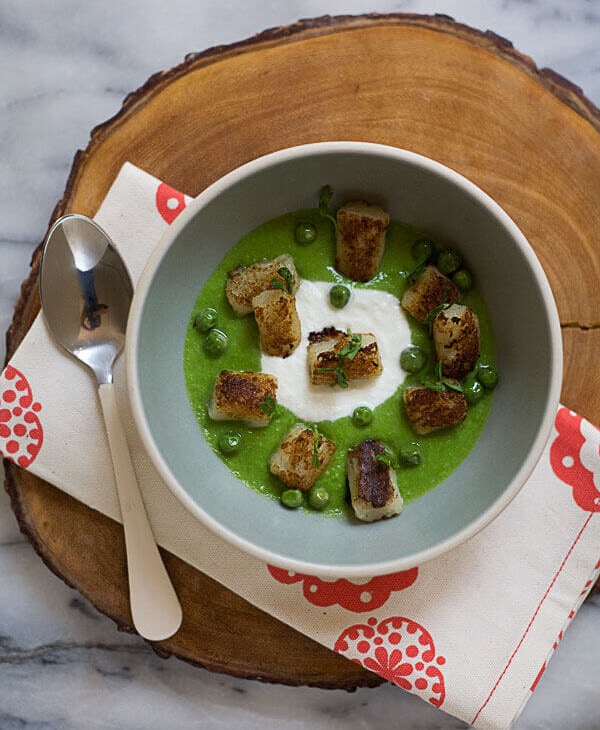 Print Recipe
Seared Gnocchi with Pea Pesto
Ingredients
1

pound

peas

frozen or fresh, plus 1 handful for garnish

2

cups

water

1/2

leek stalk

thinly sliced

3-4

sprigs of thyme

1

garlic clove

roasted*

Salt

4

ounces

goat cheese

room temperature

1/4

cup

heavy cream

Prepared gnocchi

Handful pea shoots

trimmed (optional)
Instructions
To a large saucepan, add the peas, water, sliced leek and thyme. Bring the pea mixture to a boil and then immediately take the pot off of the heat and let it steep for 10 minutes. Using a slotted spoon, reserve ten or so peas to use later as a garnish.

Carefully transfer the liquid to the jar of a blender, along with the roasted garlic, and blend until completely smooth, about 2-3 minutes. Salt the pea sauce to taste. I added about 1/2 teaspoon of salt. Blend the mixture once more and transfer it to a bowl.

Give the blender a wash and thorough dry. Add the goat cheese, heavy cream and pinch of salt. Blend until very smooth, about 1 minute, and set aside.

Bring a large pot of salted water to a boil. Drop the gnocchi in the water and cook them until they float to the top, about 1 minute. Transfer the gnocchi to a bed of paper towels to dry. Repeat the boiling process until you've cooked all of the gnocchi.

5. Add about 1/2-inch of olive oil to a skillet. When the oil is very hot, add the gnocchi, being sure they don't touch each other. Cook the gnocchi until they're lightly golden brown on both sides, flipping them every thirty seconds or so to ensure an even sear. Place the gnocchi on a bed of dry paper towels to drain. Repeat the process until you've seared all of the gnocchi.

To assemble the dish, add the pea sauce to a skillet and heat it until warm. Divide the pea sauce among the plates or bowls. Scoop the goat cheese sauce and place it in the center of the bowl. Arrange ten or so gnocchi onto each plate. Garnish with the reserved peas and pea shoots. Serve immediately.
*To roast garlic, preheat the oven to 400 degrees F. Add the garlic (still in its casing) to a small baking sheet or ramekin. Drizzle the garlic with a teaspoon of olive and oil and transfer to the oven to roast for 15 minutes.