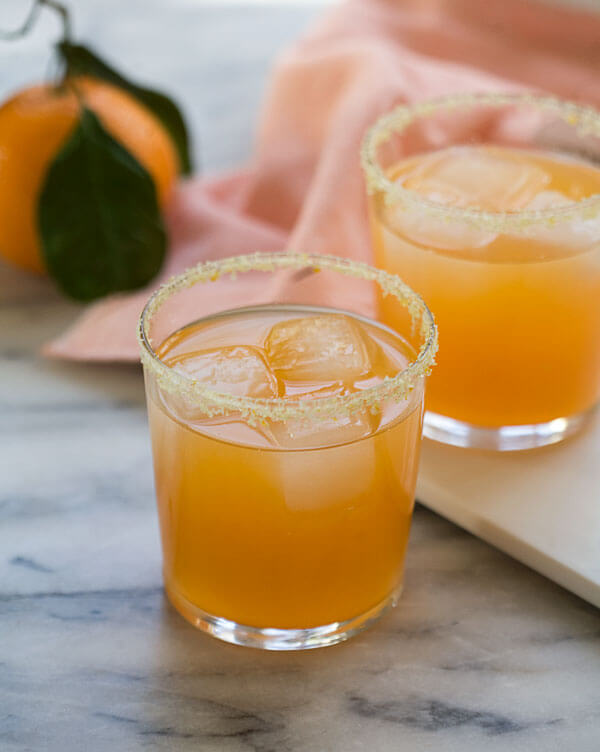 I realized between all of these sweet treats (and the upcoming COOKIE WEEK on this lil' blog! WHAT!), we need a little cocktail, which is why I'm sharing this Satsuma Orange Margarita with you. If you take the jump over to the PBS Food blog, you'll learn that I am not a "margs and guac" girl. Very rarely will you see me sipping on a margarita. They're simply too sweet and tart for my taste. And I like beer. But, every now and then I like to give liking margaritas another try and this time it worked VERY well.
Satsumas are usually the first of the Winter Citrus to hit the markets. When I walked in the market last week and saw them with their pretty green stems still attached, I was in. Fruit with its stems still attached get me every time.
Most of the time I don't have the patience to juice satsumas because I end up just eating them one after the other (they're the most perfect eating orange), but luckily I was able to restrain myself because the juice from these things is so amazing.
If you'd like the recipe, jump over to PBS Food where you'll find that and more. See you on Monday!