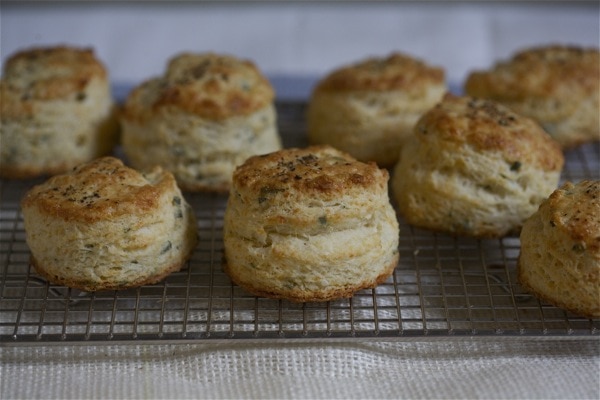 I often times imagine how I'll be as a grandmother. And seeing as I'm not married, nor have kids of my own, I'll admit it's a lil' weird of me to plan how I'll be with my hypothetical children's children. I understand this. But hear me out…
I've decided that I'm gonna be a super chill grandma. Like, my grandkids are gonna come to my house and know they can get away with murder. I don't wanna just be "the good cop" I wanna be the burglar alongside them, you know?
Oh mom doesn't want you sucking on that pacifier anymore because you're three and it's embarrassing? Here, go to town…do it while watching Elmo, too. I don't care, no judgement from me, dude.
Oh dad thinks it's time for you to give up the bottle and move up to a sipee cup? Listen, you're only three once. I mean…it's not like you can suck on a bottle when you're 25 and not have people think you're way crazy, you know, so get in on it now.
The only thing I'm absolutely going to insist on is teaching them how to make homemade biscuits. It's an important life skill…I think.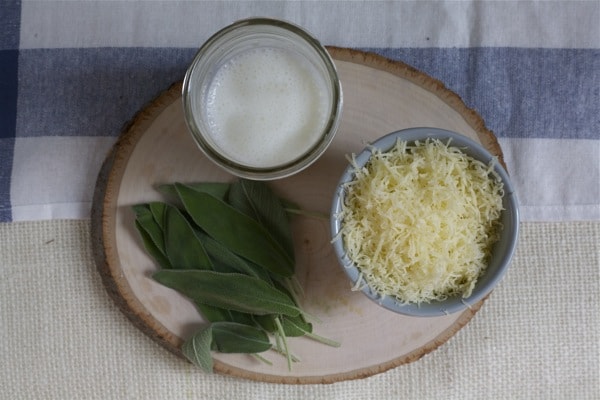 I grew up making biscuits, I just didn't grow up making homemade biscuits.
My first experience with biscuits was visceral. It was one of those way 90s biscuit commercials, where there was like this close-up of the biscuits, as someone tore its layers apart and steam rose all crazy (and fake-like). Then the next shot was someone smothering the bottom half with butter and it instantly gots all melty and crazy.
I remember staring at that commercial in awe. Oooo…America.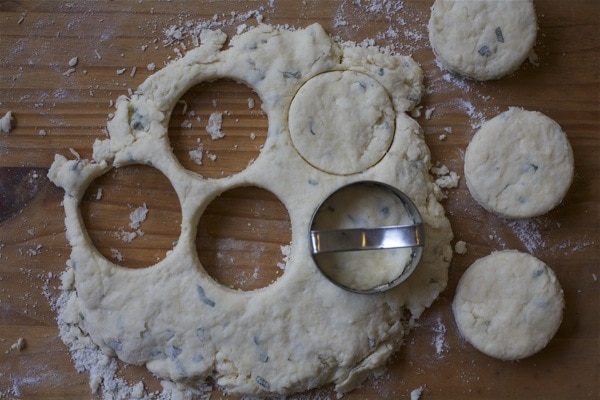 After that those biscuits sold in those canisters were permanently placed on my mother's shopping list.
On Saturday mornings my brother and I were obsessed smacking the cylinder filled with biscuits on the edge of the kitchen counter so they'd make that loud pop! sound. We were so into it.
These biscuits, with their height and appearance, model after those. These are better, though; homemade always wins.
My biscuit obsession is well documented on this site (here, here, here and here), but I've never given them a whirl using cake flour…until now!
You can make these with all-purpose, for sure, but the cake flour gives these biscuits a more tender, smaller crumb.
If you have cake flour in your pantry, then do it. Would I encourage you to run out in the freezing rain to buy cake flour for this specific recipe…ehhh…maybe. no. being wet from the rain sucks, use all-purpose–it'll work great.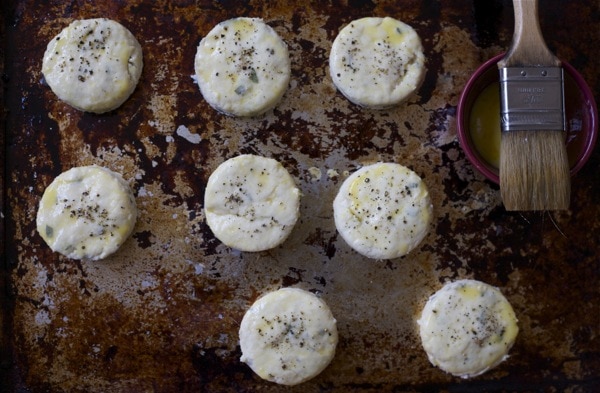 This past Fall I was asked to be a part of a super fun iPad App called Appetites. If you have an iPad or iPhone, check it out. I share a few recipes, including these biscuits, as well as a Classic Herbed Stuffing (and there are other awesome recipes too!).
The app is simple, it's step-by-step videos (just my hands! no face or annoying gabbing!) of the dish being made, allowing you to literally follow along as you cook, or in this case, bake. I've never met a person who wasn't a visual learner (we all are, right) so it's definitely helpful when you're midway through and you're wondering, is this supposed to look like this at step
3?
This gives you an easy way to make sure you're doing everything right so you end up with an awesome dinner, and in this scenario, super tall fluffy biscuits.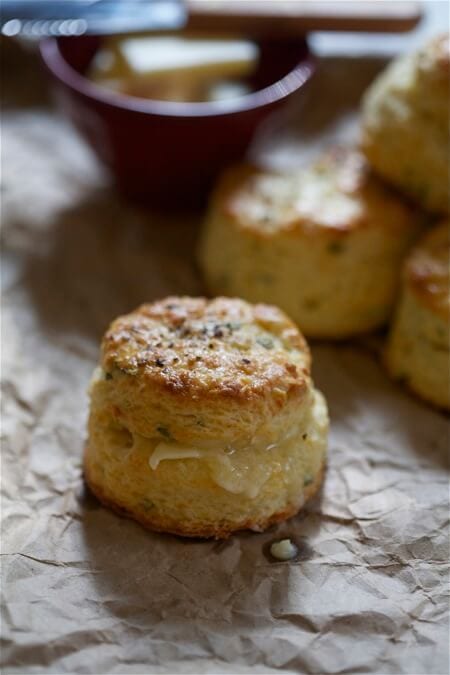 Sage and Fontina Biscuits
Dry:
2 cups cake flour (all-purpose flour will work too)
1 tablespoon baking powder
1/2 teaspoon baking soda
1 scant teaspoon fine grain sea salt (table salt works too!)
1 1/2 stick (6 ounces) unsalted butter, cold
1 cup fontina cheese, grated
3 tablespoons fresh sage (about 6-7 fresh sage leaves), minced
Freshly ground pepper
Wet:
1/2 cup buttermilk, cold and shaken
1 large egg, cold
Egg Wash:
1 large egg
1 tablespoon milk (or 1 tablespoon water)
1. Preheat oven to 400F. Line a baking sheet with parchment paper and set aside.
2. In a large bowl, mix together the dry ingredients: all-purpose flour, baking powder, baking soda and salt. Using a box grater, grate the butter into the flour mixture. Transfer the bowl to the freezer while you gather the wet ingredients, about 5-7 minutes.
3. Measure out the buttermilk and add the egg; whisk until combined. In a small bowl, make the egg wash, whisking together the egg and milk. Transfer both to the refrigerator.
4. Grab the bowl out of the freezer, and gently break up the butter and combine with the flour, using your hands, until it resembles small peas. Add the fontina cheese and minced sage and toss to combine thoroughly. Add the buttermilk mixture all at once to the flour mixture. Mix until barely combined; lightly knead the dough until it forms into one solid mass. Sprinkle your kitchen counter with flour and dump the dough onto it. Press the dough into a 1/2-inch thickness. Cut out the biscuits using a 2-inch biscuit cutter, ending up with about 6 biscuits. If you like, you can recombine the scraps and get 2 more biscuits. Transfer them to the baking sheet. Brush each biscuit with the egg wash and top with a few turns of freshly ground pepper.
5. Bake for 10-12 minutes and until lightly golden brown. I think biscuits should be served warm…with butter.
Yields 8 Biscuits