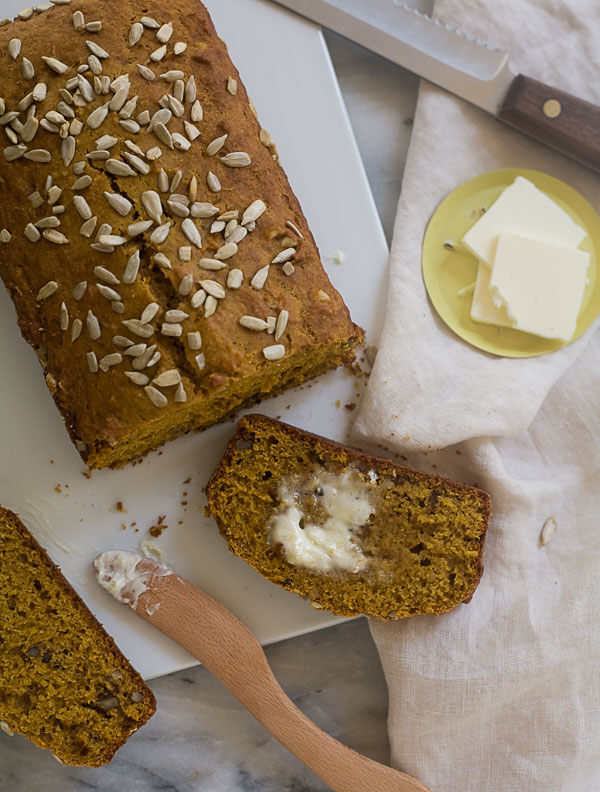 Have I ever told you my love affair with salted butter? I never ever buy salted butter. I could go on a whole rant as to why I don't (not the freshest, can't control salt content, I'm a control freak, etc.) but I won't! (I sort of just did.) But I secretly loooove it. What isn't there to love about salty butter on baked goods? Good gracious.
I feel like I've made a version of this pumpkin bread a million times. Every fall it's the same old story: at the start of autumn I buy a can of pumpkin with grand plans to make something like pumpkin cheesecake or pumpkin clafoutis but just end up making pumpkin bread. It's seriously the easiest most delicious stand-by ever. The rye gives it a delicious nuttiness to it. I love rye. The seeds give it great texture. Eat it with salted butter. You won't regret it.
The whole recipe is alive and well over on PBS Food!