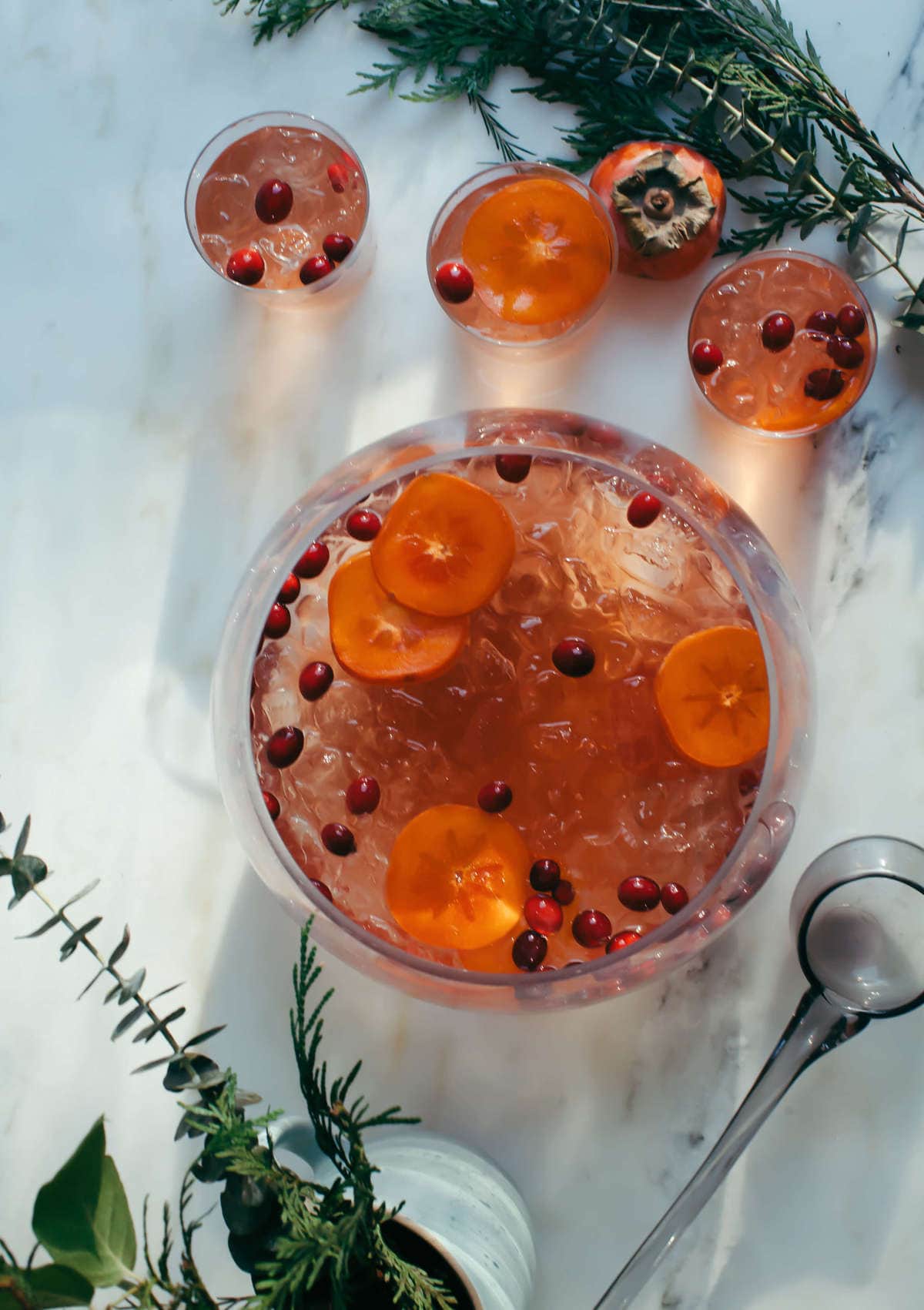 Have you been enjoying your break?! I've been trying to use my phone less, check Instagram less, be more present. It's been quiet on the internet or maybe I just have been checking it so it's been seeming like that.
I'm going to mostly go away until Monday but I wanted to pop back in to share with you this lil' punch recipe. Hopefully it comes in handy on Thursday when you're making out with the one you like the most.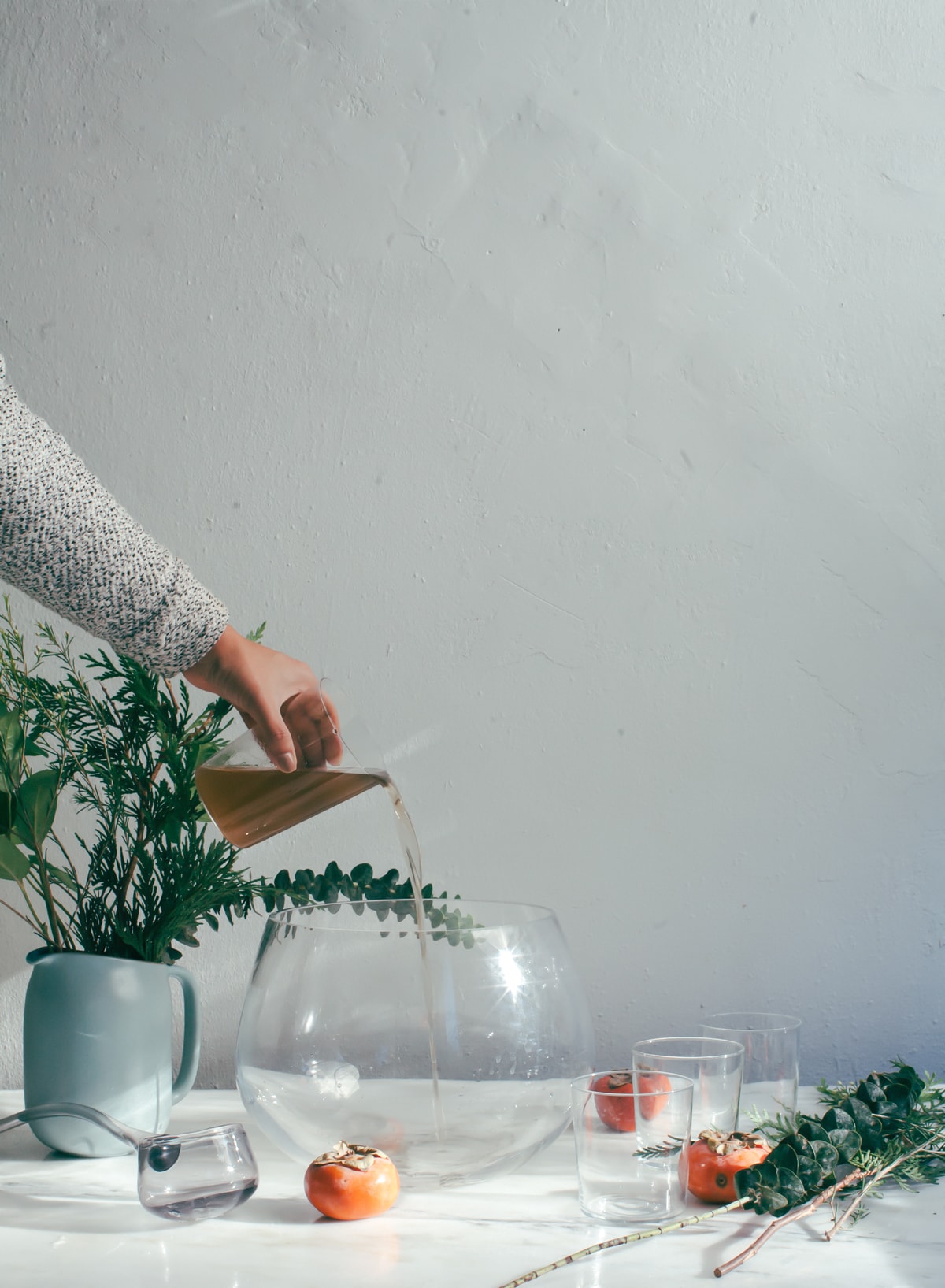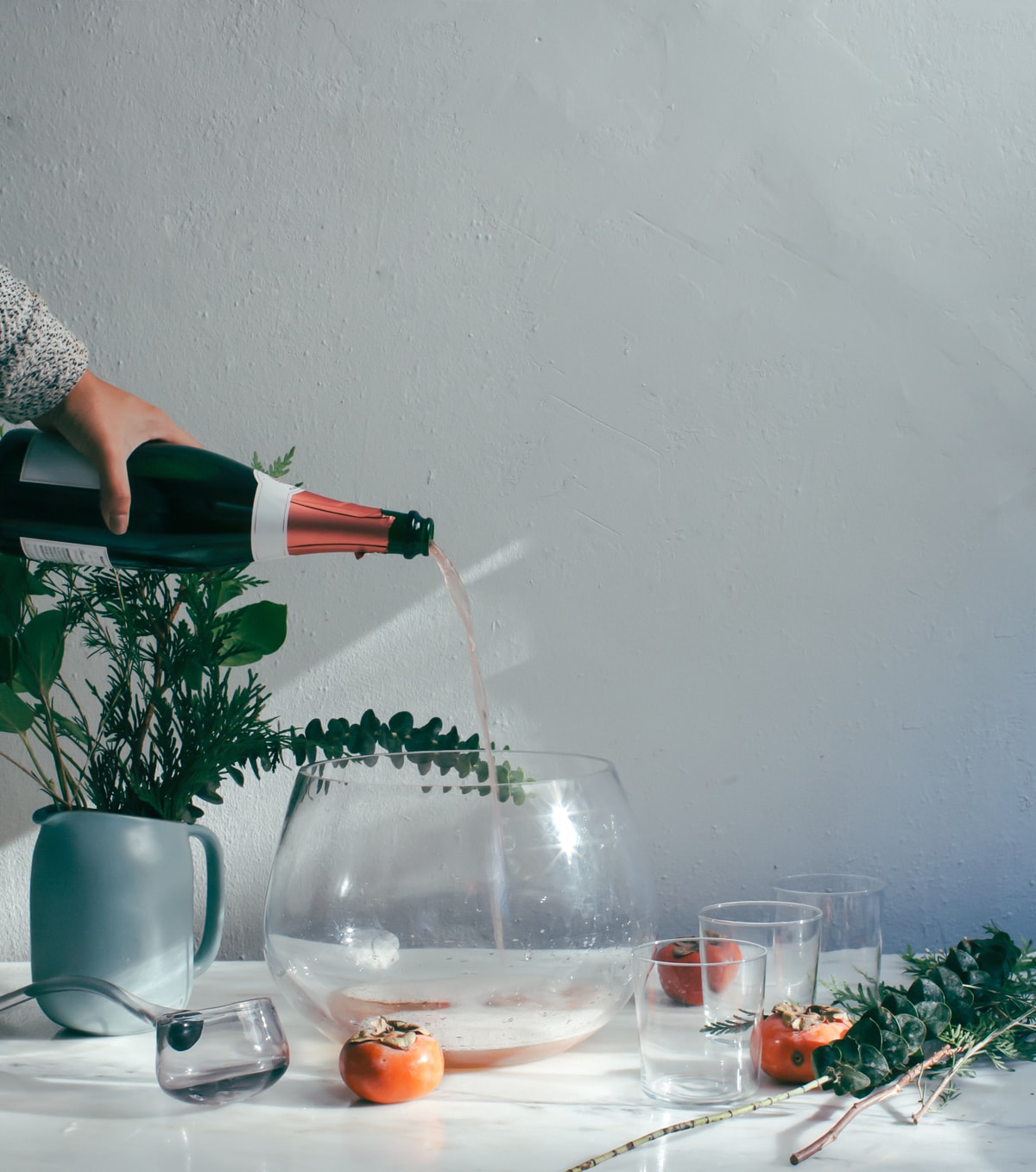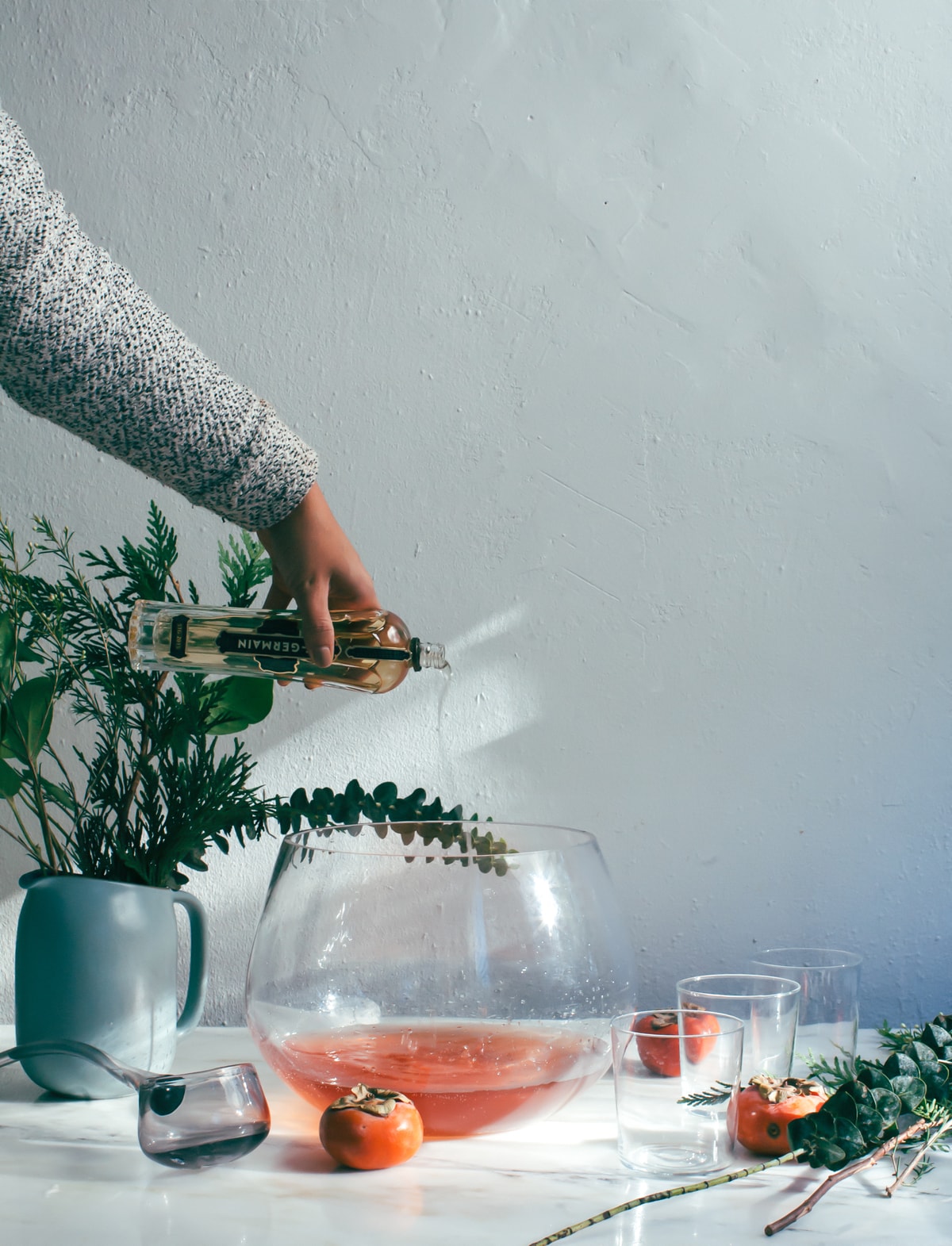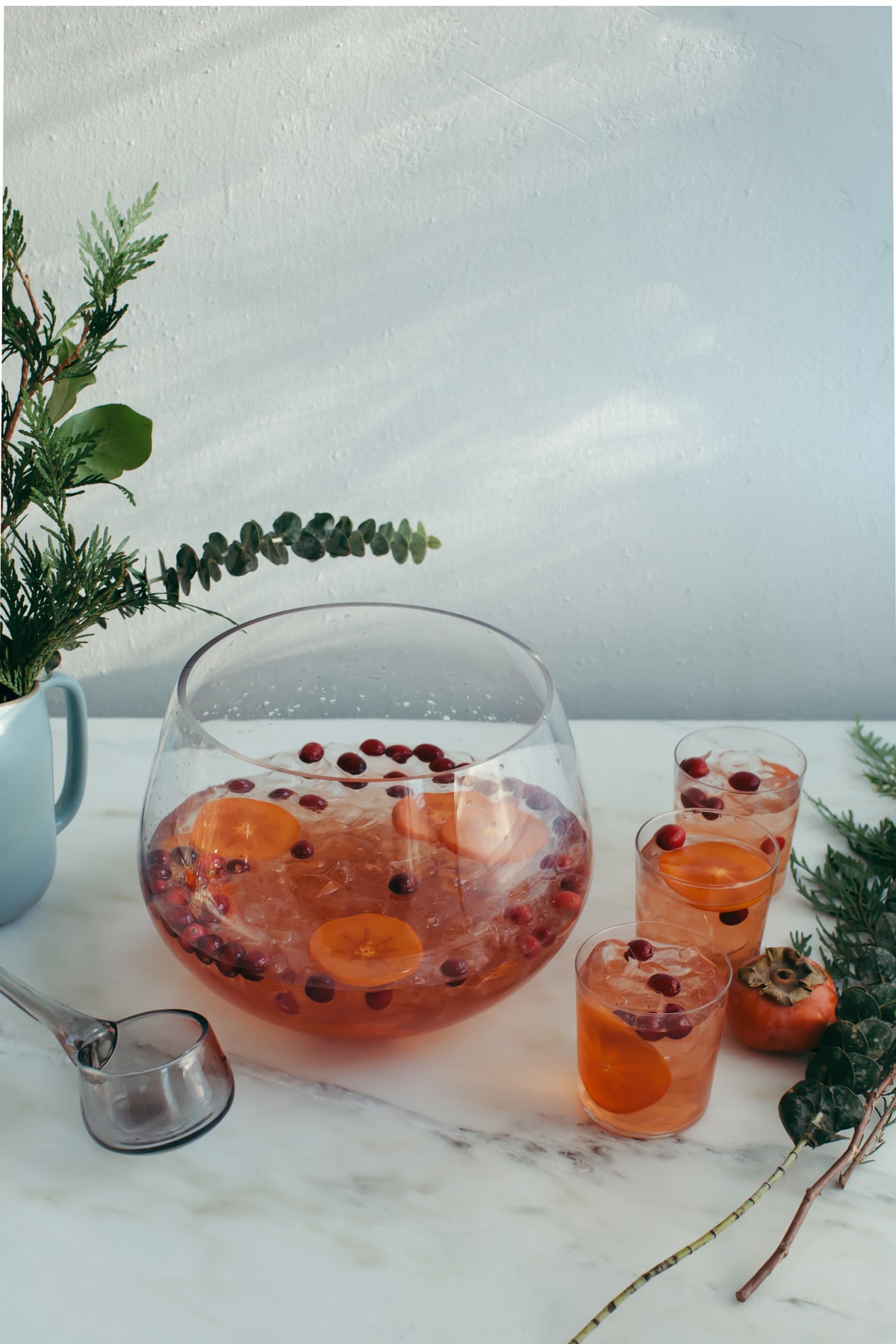 This punch combines all of my favorite libation type things: ginger, pink wine, sparkling vibes and fruit for a snack. The elderflower liqueur gives it a nice effervescent quality and it doesn't taste too "strong" or liquor-like.
You can drink glass after glass, which might be good or bad. 🙂
Wishing you a safe and happy new year. I'll be back shortly with a recap of December, my favorite month.
xo
Adrianna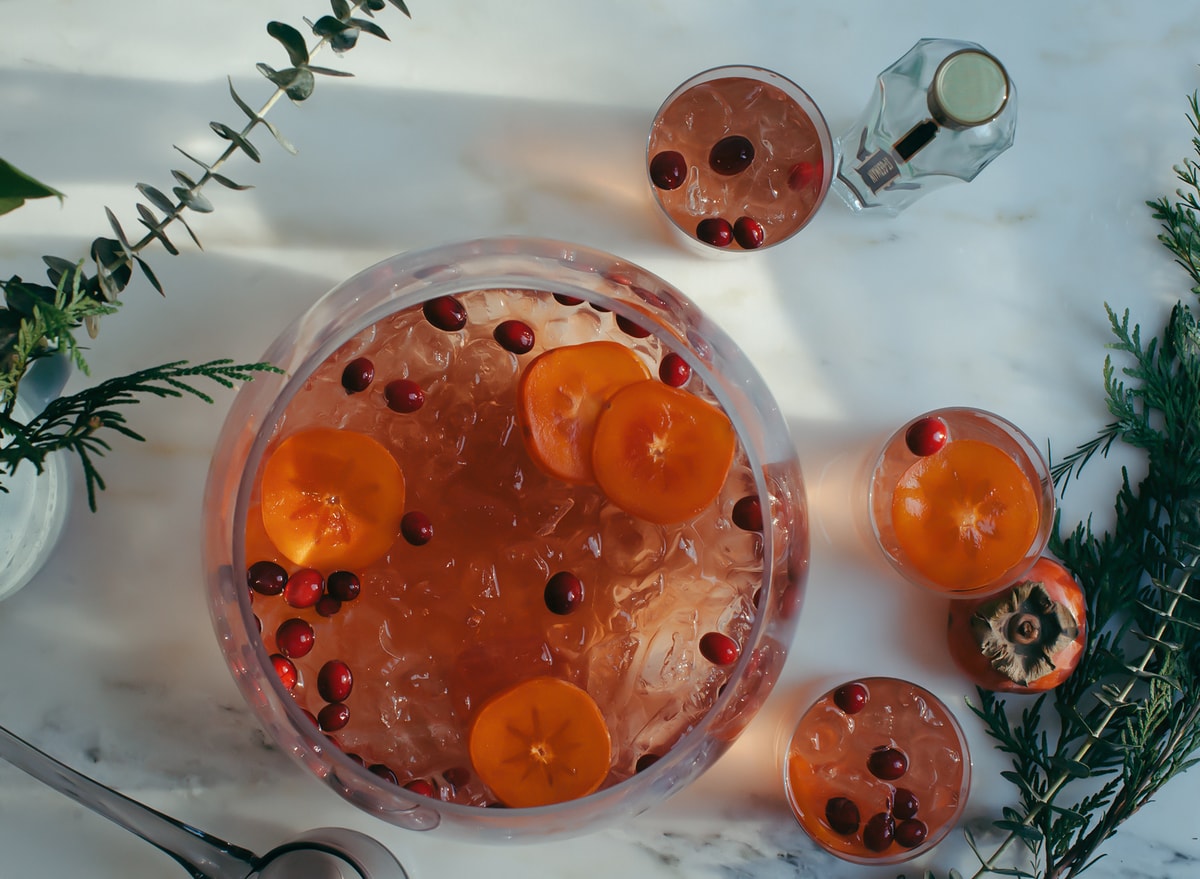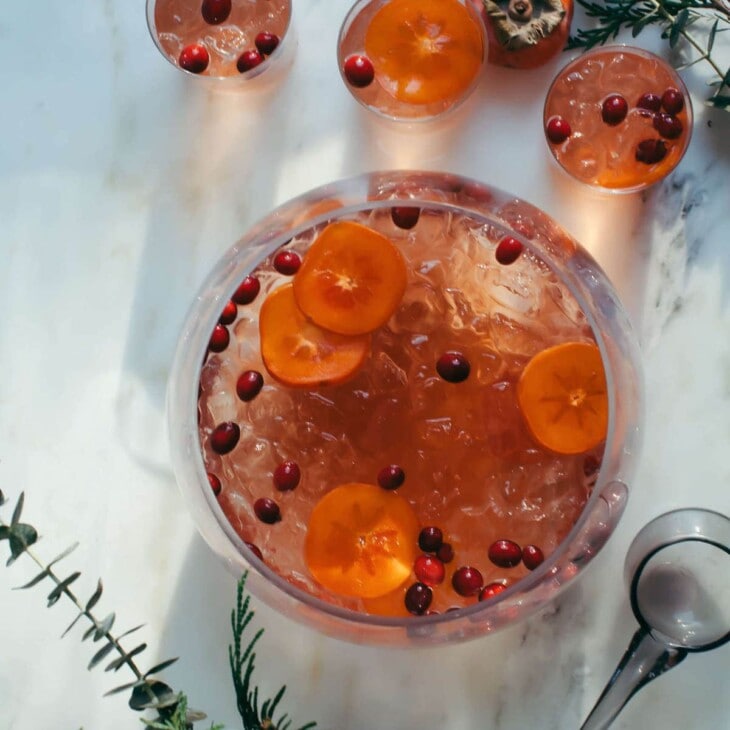 Print Recipe
Sparkling Rosé Punch with Persimmon & Cranberries
Ingredients
Punch:
1

cup

water

1

cup

sugar

2

inch

knob of fresh ginger, peeled and cut into rounds

1

(200ml)

small format bottle of St. Germain Elderflower Liqueur

2

(750ml)

bottles of rosé champagne
For Garnish:
Slices

of fuyu persimmon

1

cup

fresh cranberries
Instructions
In a medium saucepan, combine the water and sugar and place over medium low heat. Stir until the sugar has dissolved. Add the rounds of fresh ginger and bring to a simmer. Immediately turn off the heat, cover and allow to steep for about 10 to 15 minutes. Remove the rounds of ginger and pour into a punch bowl or large pitcher.

Add the St. Germain Elderflower Liqueur and stir. If you're prepping this for a party, then transfer to the fridge until you're ready to serve. If not, then continue to add the rosé champagne. Add a few cups of ice and garnish with slices of persimmon and fresh cranberries.
Notes
I bet this would work great with regular rosé. If you're using non-sparkling rosé then I think this would be a great make-ahead punch/sangria.
To make this more affordable, I used Trader Joe's brand rosé champagne and guess what?! It tasted great! Probably wouldn't drink that stuff on its own but all mixed up it's awesome.